WHY I LOVE RELATIONSHIPS // faves, friendships & more
So uh it's Valentine's Day which may to some people be 1) the best day 2) a reminder that you're single or 3) overrated and a cliché*
*that was my subtle way of trying to understand romance
Anyways, what better way to talk about relationships?? And I don't just mean like couples because I FREAKING LOVE AWESOME FRIENDSHIPS too!
Also, I did a kind of similar post a while back so click here for that but it may be a little cringey since foetus me wrote it.

SOME FAVOURITE SHIPS
Omgg if you didn't know by now well, I freaking love Jace Herondale so I of course ship Clace even though I wish I could have Jace for myself.
KAZ AND INEJ! KAZ AND INEJ! KAZ AND INEJ! Ahhhhhhh!!! I recently read these and I'm obsessed!!!
Blue and Gansey make me smile and my heart smiles along with them. They're ADORABLE
You CANNOT make me choose between Jem and Will so I'm just going to say I ships Herongraystairs (that's their ship name btw)*
Omg Percy and Annabeth are so unbelievably adorable! I just can't deal
Umm I love Friends and Chandler so, him and Monica give me LIFE
They are too many PLL ships but I love most of them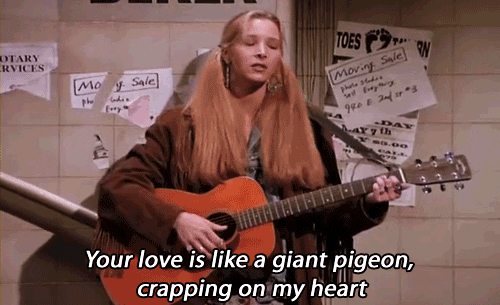 *can you tell I love Shadowhunters
AWESOME KICKASS FRIENDSHIPS
THAT I EAT FOR BREAKFAST
How could I even write this post without mentioning the Golden Trio?! Like those 2 boys would be dead without Hermione!
The Dregs don't seem like it but they'd probably definitely do anything to protect their crew
My Raven Boys slay and love each other so much and it warms my heart
OMG THE BLACKTHORNE FAMILY ARE AWESOME! They just love each other so much and my heart CANNOT deal
THINGS I LOVE IN ROMANTIC SHIPS
Tension!! Don't come all insta-love, no problems on me. I need that wait to actually feel something! My heart would probably be rock-solid otherwise
HUMOUR AND SASS ALL AROUND. There is honestly nothing better that a funny couple/pairing
Recue missions. I know random but especially in fantasy I really like when someone is looking out for another character and knows they need help and especially love when they help save the day
Secret outings! These are the best and the bonding makes my heart squeal ahhhhh
Forbidden love? If it's done well then I LOVE IT
SLOW BURNN!! Omg I love this even though it's like needles to my heart but yasss makes me anticipate!!!
Geeky romances because they're #relateable and honestly adorable
FOOD!! I love all characters who love food but I mean it's really goals if they're food-lovers
Opposite personalities can be the best thing if they're a good match
Sweet, beautiful and cringeless words because honestly the ship will suck if it makes you cringe so can't we just eat those delicious words?!!

So to sum all that up: I LOVE SHIPS and they're so important (in my opinion) because it just gives our hopeless hearts something to root for.

WHAT DO YOU FEEL ABOUT SHIPS?
WHO ARE YOUR FAVES? WHAT DO YOU LOOK
FOR IN A SHIP? I'D LOVE TO KNOW!
xo