MINI MOVIE REVIEWS // a chick flick craze
HELLO! So I've watched a TON of movies recently, and basically only chick flicks (high school hate to love romances in particular). DON'T JUDGE! Because I've had a grand old time and have found some new favourites. Anyways lemme tell you what I've been watching.
Also click here for my list of aesthetics for these movies (my way of actually keeping track of what I watch)
Sleeping Beauty
If you've been following me around lately you know that I've also been on a bit of a disney animated princess kick. So I put this one on and like I'm surprised to say that I enjoyed it much more than I thought. I loved the music and the Prince is great and it was truly such fun!

Ruby Sparks
So I this movie and I was like THIS SOUNDS PERFECT. Basically, it's about a writer who writes this character Ruby who he falls in love with. The first hour or so was great but then I started getting this weird feeling and it started getting really emotional which was not what I expected from this movie. It was really good don't get me wrong but like I didn't see the movie taking that turn.

Inkheart
I think I'd seen this movie about twice before I recently remebered it. But I remember it having similiar vibes to one of my all time favourites: Stardust. It's about someone who is reading this book and it starts to bring stuff out of the story but when he's done he realises his wife has gone into the book so he's spent years with their daughter searching for the book to bring her back. And it's SO GOOD. The characters are great and so is the story. Such a fun time!!

The Kissing Booth
I don't know if you are up to date on Netflix news but this movie has had a lot of buzz lately. It's a book which I think was first published on Wattpad which is super cool. It's just about this girl who starts having feelings for her lifelong best friend's brother which is strictly not supposed to happen AT ALL. It's very cheesy but still enjoyable. I didn't hate it but I didn't really love it either. I felt it was kinda insta-love and also the plot didn't feel consistent if that makes sense? Like the drama was just being dragged throughout the whole movie and one moment something would happen then it's be forgiven and come right back, you know? It was problematic in my opinion but watch it if you're in the mood for a fun romance.

Sixteen Candles
If you didn't know, The Breakfast Club is my favourite movie of all time and I adore it so go watch!! Another thing is that I love the 80s, like a lot. So I was looking at Molly Ringwald and decided I wanted to watch some of her other popular movies so came upon this one. It was actually really cute? The plot is consistent and I enjoyed the characters. Another of TBC actors was in it (again playing a nerd). So I really liked this!!

Dead Poets Society
I? Have? So? Many? Feelings?! Aris made me watch this movie and it was from the 80s so I obviously needed to watch it. It's got a boy from a prestigious school who love poetry. What more could you want? I kept texting her because it reminding me of The Raven Boys (which is amazing GO READ IF YOU HAVEN'T) and it was really fun but then the ending left me feeling what did I just do to myself. UNFAIR!! It's so good though and I highly recommend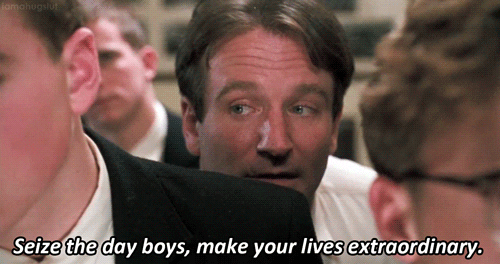 Pretty In Pink
Okay so this movie was the other Molly movie and it really wasn't what I was hoping for. I didn't really like the characters, they had no interesting substance?? The only character that was like comic relief was Ducky who is actually from Two & A Half Men and he was great! But overall didn't love this one 🙁

Frozen
This was a main storyline in Once Upon A Time which I've been watching so I've been wanting to give this a rewatch and see if I actually dislike it and I DON'T!! I had a really good time with this now that the hype has gone done. The characters are really interesting and it's just really fun. I know you're like: but why Ruby? I'm going to urge you to rewatch this one and please DM me your thoughts because it's just such a great movie!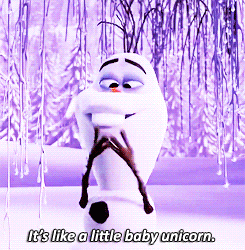 Peter Rabbit
If you saw my anticipated movies post then you'd know I was super excited for this and boy did it not disappoint. It was adorable and funny and such a heartwarming story. Its kind of a sequel to the original story and it's really cute and fun.

Prom
Yet another teen movie I remember watching yet forgot everything. This is a Disney movie so I wasn't expecting amazing things but I really did love it. The main character was one I could relate to just by her geekiness but also she was a little bit overdramatic. I really loved the male lead though. He was a great character. This movie also has some great songs so I overall quite liked this one.

Every Day
This is a movie about a spirit who inhabits a new body every day yet falls in love with a girl and it's a very interesting concept. I do have the book so I might read it sometime. Its another unexpecting and unsettling ending. It's a truly beautiful story and has Lucas Jade Zuman in it who I adore so I do recommend this one.

Be Somebody
I literally just watched this movie with my family and had NO IDEA it even existed. It's about a famous teen singer who's a little fed up and finds himself spending a few days with a girl who doesn't really know what she wants to do. It's very quirky and fun. I will say its a bit slow but the relationship they develop is really sweet.

A Cinderella Story
I've just had this idea that literally has me obsessed and excited and I wanted to watch something fairytale like with the popular guy + geeky girl trope and saw this and WAS LIKE THIS IS PERFECT. And I had the best time. I really love the main character Sam and was kind of annoyed by Austen for being such a boy (I did like him at the end though) but I really loved this movie. The retelling was done really well. Its like Simon Vs The Homo Sapiens Agenda in movie form. Anyways would definetly recommend!

So I may have found a few movies that I was obsessed with and watched multiple times…
Love, Simon
Omg, I finally got to watch this and it was so nostalgic. I loved it. I have a few issues but I'm going to do a review since I took notes so look out for that. The cast was great. They played their characters amazingly and it couldn't have been done better. Blue was great and I just loved it. GO SEE IT IF YOU HAVEN'T!!!!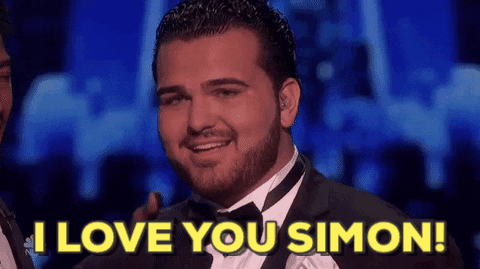 She's All That
I was literally just browsing movies until I stumbled upon this gem. Its a 90s movie about the popular guy at school who takes a bet that she can glamify the geekiest girl at school and this movie is magic. The soundtrack is great and the chemistry between the two leads is too. Wow, I loved it so much!!!

It's A Boy Girl Thing
This has become my recent obsession. Like I've rewatched all my favourite scenes and have been forcing all my friends to watch it. Its a similar concept of jock and dork but they switch bodies. They're forced to be in each other's company and it's so heart warming and adorable. I LOVE IT!! I'm also planning on doing a full review for this one.


I know that was a lot. I've just been waiting for this post. I've been into movies recently so another post I've been wanting to was all time favourites and netflix recommendations or maybe two separate ones? What do you think?
---
HAVE YOU SEEN ANY OF THIS? WHAT ARE SOME MOVIES YOU'VE SEEN RECENTLY AND LOVED? WHAT IS YOUR FAVOURITE MOVIE? I'D LOVE TO KNOW!
xo