STRANGER THINGS // meet my precious children ft. many gifs
omg this has been a long time comin'
You're probably like why now? Well, my friend because I just felt like I needed to. I haven't even rewatched it (again) but tbh I will probably want to afterwards… who knows? Should I be doing something productive? Probably yes but who wants to be intelligent and manage their time? So here we are because I feel like SCREAMING ABOUT ONE OF MY FAVES <3

REASONS WHY EVERYONE MUST SEE THIS SHOW
the characters are amazing
like seriously they're all kids yet their acting blows my mind
The graphics and story are top-notch
Did I mention they're my precious children that I'd protect with my life
The 80s are awesome
WAFFLE APPRECIATION!!

Okay for the record, this may be a little shorter than my usual reviews because I haven't watched the show for a while (!!).

Okay the first season is great but like season 2 is so amazing I can't even
The characters are all you could ever need
The show is kind of horror but not really? Like I don't do horror AT ALL but this show just like rips your heart? So it's worth…
The relationships man!!
It's just all perfection okay!!

As I mentioned, the characters are amazing and there a LOT to talk about so
Nancy: She's great and is really badass, a little annoying sometimes but still awesome
Billy: Kinda hate him and hoping he gets to be a better character *fingers crossed*
Joyce: She's such an awesome mom and I love her so much. She just suffers so much and arghhhh
Jonathan: I love how he loves his brother but also a little annoying? Still great though.
Hopper: Hopper is just really loveable. He's great to the kids and has a tragic life and just needs to live happily now!
Max: I don't know how I feel about her. I love that she helped the kids and I love Sadie (the actress) but she hasn't dug a hole in my heart yet??
Lucas: okay he's the worst in season 1 but got better in s2 and I dunno…
Steve: he's the best and an awesome dad and I just love him so much!!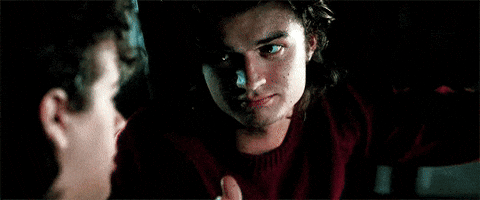 Dustin: Yes I am here for the duo between him and Steve. I love Dustin even more, he's adorable and the best and I can't even with him (!!)
Will: I will (hah pun) protect this kid with my life because he has suffered enough. Noah's acting is AMAZING and I love Will with a passion!!
Mike: Ahhhh he's adorable and I too love him very dearly. Mike is awesome and I just want to hug all my children
Eleven: I think I love her most but I will not choose!! I love Eleven and her powers and how she protects her friends and she's just epic
okay seriously go away because I will spoil
I feel like there's so much to talk about but I genuinely cannot think of anything.
Okay so is there always going to a loveable character that must die? They die in the worst way too? Also one thing I thought of: Hopper should've shot Bob so that he didn't have to suffer!! That's one thing I'm sooo mad about and no-one talks about it!!
Dustin and Steve are awesome and I loved the beginning scenes when they teamed up. Steve is a sweetheart and the character arc from season 1 to 2 is very looked over because he was kind of a jerk? He's the sweetest. And so is Dustin!! Ahh my heart melts for him.
I really don't like Billy's attitude and I would actually really like to see a Steve character arc? I feel like the actor would be really good at that.
Everyone hates the sister episode and I get it but also like I truly didn't mind it? It was a bit annoying that it was only for them and we didn't know what was up with the rest of the gang but I get why it was put there? I'm truly interested in the other people so I'm excited to see where they take that side of the story.
So there's the love triangle (technically two) and my heart breaks for Dustin. I love that Nancy dances with him at the end. I don't hardcore ship Max and Lucas but I guess it could be cute??
I was shipping Nancy and Jonathan so hard in the season 1, I loved them SO MUCH. I don't actually know why my love died down, maybe because I love Steve more, but I do like the scene where they got together and the one at the dance.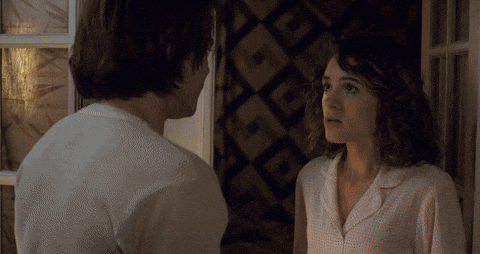 Joyce and Hopper are an awesome duo and I'm waiting for their relationship to bloom. Joyce is amazing and I love Hopper's relationship with Eleven, although he didn't have to separate her from the boys, in my opinion.
Will is truly amazing I can't even. Noah deserved that award because oh man he's performance was so good I'm not even over-exaggerating. His acting is phenomenal. It's so freaking scary and the scenes where they question him and rid him of the mind-flayer put my teeth on edge.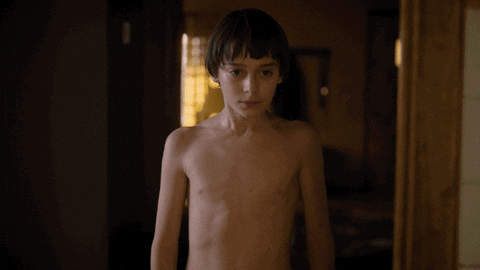 I have a new OTP and I will go down the Mileven ship. These characters have stolen my heart and I love them so much. Mike is adorable and Eleven is such an awesome character. I love their devotion to their friends and this show man messes with your heart.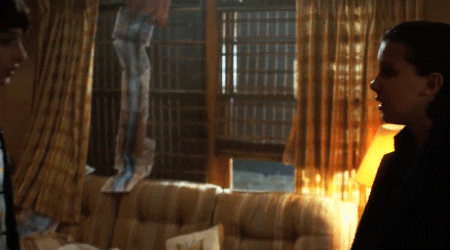 There is so much more to say but JUST WATCH IT! The hype is real and it truly is amazing. I just love it so much and I can't even deal. WHERE IS SEASON 3??
WHAT WE NEED FOR THE 3rd SEASON:
More Mileven obviously
Steve and Dustin (that's confirmed though right?)
For Joyce and Will to have peace
Just kick ass characters
Happiness
A girl friendship
MORE GIFS THAT MELT MY HEART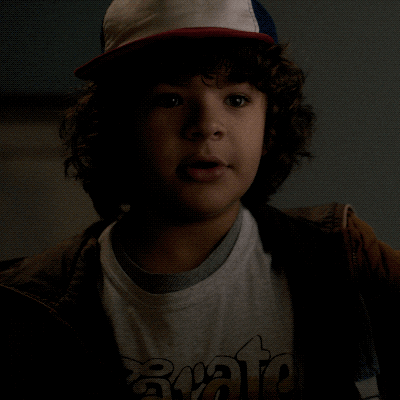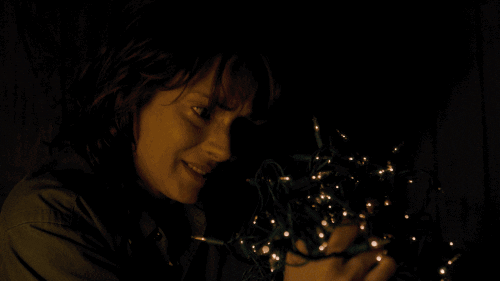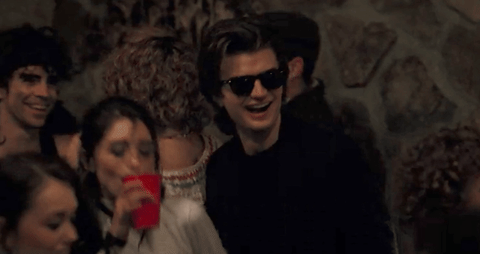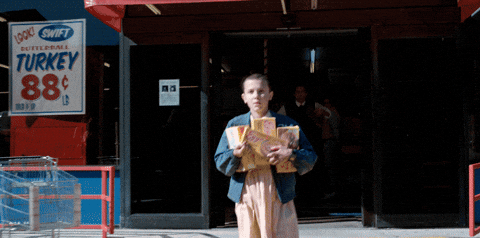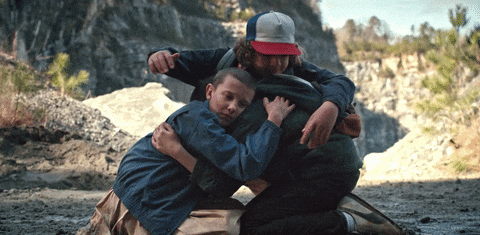 ---
HAVE YOU SEEN THIS SHOW? WHO ARE YOUR FAVOURITE CHARACTERS? WHAT ARE YOUR FAVOURITE SCENES? LET ME KNOW!
xo