Review: WHAT IF IT'S US // Bargain Books collaboration ft. cuteness, many laughs and rom com recommendations
Title: What If It's Us
Author: Becky Albertalli and Adam Silvera
Page count: 437
Date published: 9 October 2018
Genre: Young Adult contemporary
Rating: (4 out of 5 stars)

GOODREADS SYNOPSIS:
Arthur is only in New York for the summer, but if Broadway has taught him anything, it's that the universe can deliver a showstopping romance when you least expect it. Ben thinks the universe needs to mind its business. If the universe had his back, he wouldn't be on his way to the post office carrying a box of his ex-boyfriend's things. But when Arthur and Ben meet-cute at the post office, what exactly does the universe have in store for them? Maybe nothing. After all, they get separated. Maybe everything. After all, they get reunited. But what if they can't quite nail a first date . . . or a second first date . . . or a third? What if Arthur tries too hard to make it work . . . and Ben doesn't try hard enough? What if life really isn't like a Broadway play? But what if it is? 
---
This book was sent to me by Bargain Books to read and review, but all thoughts are my own. I also have an Instagram post up if you'd like to check that out.

This book is just all the cuteness overload
It's so cute I can't even deal
I laughed a bajillion times
I loved how you could definitely tell which of the authors wrote which character
Can I go to New York too??
I loved the ADHD representation
This book is just so freaking cute
I had some issues but overall LOVED IT!!
Ethan:

Tbh at the beginning, I truly didn't like this guy? He felt super off to me.

Jessie:

she's so amazing and I'd love this girl as a best friend

Samantha:

she's also just great and I loved her.

Hudson:

I also had a bad vibe from this guy. But I do get he was supposed to be seen that way, but doesn't change the fact that I still felt weird about him

Dylan:

I freaking love this guy, he's so funny I can't even. Ben is so lucky to have such an awesome friend!!!

Ben:

At first I didn't get why Arthur liked him so much? I found him kinda average but I started liking him a bit more toward the end.

Arthur:

this smol boy is MY FAVE. I loved him SO MUCH. I loved the ADHD rep (I think it's quite accurate) and how much he talked and he's just so adorable I can't even.

Do you understand how cute this book is? I legit laughed at like every page. It's just so cute I can't deal.
I loved all the pop-culture references. All the Harry Potter references and I also noticed a few Simon Vs. easter eggs which I, of course, squealed at.
Arthur is by far my favourite character. He has so many layers. He was for sure Becky's character. I loved how he couldn't stop talking, and his anxiety/ADHD was done really well. He was so quirky and cool and I LOVED IT.
At first, I was neutral towards Ben. I don't know, I just didn't click with him? I loved his scenes with Dylan because he's awesome. But in general, I didn't like him much?? I definitely warmed up to him towards the end.
The dates were the best. I loved how they did them over so many times. The first kiss was PERFECT!! I loved how their relationship progressed and all the awkward moments. Also, I loved how Arthur was Ben's number one fan!
I loved the first 3/4 of the book. Everything was going great. BUT the climax doesn't sit well with me. It was very rushed and way too overdramatic, in my opinion. It went way too quickly and they were all being stupid tbh. Arthur overreacted but on the other hand, I do get it. He's a teenage boy with ADHD so I get why he could react the way he did. It's all very messy, Ben shouldn't have just left Arthur alone and start hanging out with his boyfriend. I'M SO CONFLICTED AND DON'T KNOW WHAT TO THINK!!!! I don't even get the epilogue. I'm just so confused? I truly do not know what to think…
Anyways, I overall loved the book. The cuteness made up for the confusing ending so. I have no chill about this book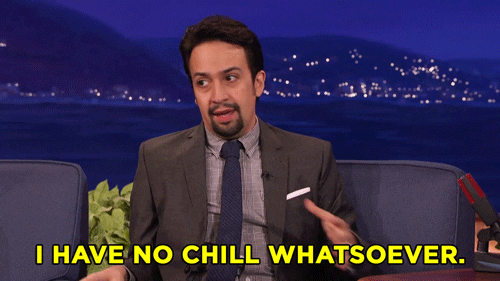 SHE'S THE MAN (2006)
Now I dunno if you've ever heard of this one, but I never thought I'd be interested in this movie. Yeah, well I've seen it multiples now. This movie is SO FUNNY. It's a modern Shakespeare retelling starring Amanda Bynes and Channing Tatum. And it's SO GOOD. Channing Tatum is of course very pretty to look at 😉 and the movies just flows so nicely. It's packed with drama, as one would expect from a Shakespeare play, and also very feminist, which I never expected. I would try to explain the plot but it's very complicated, just know that it's hilarious and that you definitely need to watch it if you haven't already.

IT'S A BOY GIRL THING (2006)
THIS MOVIE. THIS MOVIE. I fell down a rabbit hole of obsession when I watched this a couple months ago. I couldn't stop watching it over and over again. It's extremely cheesy and overdramatic, but also my inner geek's dream? It's about a jock and nerd who are basically archenemies and land up switching bodies. It's just so fun. It's got your typical high school tropes (like most of these on my list) but done in a way that really works. I love the progression of the story and how everything plays out. Just watch it, okay, and then report back!

A CINDERELLA STORY (2004)
I love this movie. I legit today just rewatched it. You probably have already seen it, but I'm here to recommend anyways 😂 If you by chance have not seen it, then I shall tell you the premise: if you couldn't guess, it's a Cinderella retelling starring Hillary Duff and Chad Michael Murray and it stays very true to the original story, but with the twist that Cinderella and the Prince meet anonymously online and have been emailing back and forth. It's so great. It, again, plays with the typical tropes but Sam (Cinderella) is very relatable. You hate the stepmom and sisters, they're obviously the worst. It's just such a well-done movie and I highly recommend.

10 THINGS I HATE ABOUT YOU (1999)
Now I had always thought that I would never enjoy this movie, but of course I was thoroughly surprised, otherwise, I wouldn't be mentioning it. This is yet another movie literally everybody knows about. BUT IT'S THAT GOOD. It has your typical bad-boy and straight-A student and the handy-dandy trope of a bet but done in the best way possible. I'm pretty sure it's also based off a Shakespeare play. The characters are great, I adore Julia Stiles (the lead actress). Do I need to say more?If you were iffy about watching it, I urge you to give it a try.

TO ALL THE BOYS I'VE LOVED BEFORE (2018)
How could I not add this amazing movie to this list?! You have probably already seen it and know what it's about. It's a quirky film on Netflix based off the book by @jennyhan about a girl whose secret love letters get sent out, this is a very saturated description but there you go. The soundtrack, costumes and set are all amazing. The movie is extremely well adapted and the characters are amazing. I can't rave about it enough, just do yourself a favour and watch it

SHE'S ALL THAT (1999)
This movie is probably hands down my favourite rom-com ever. It has the same premise as 10 Things and set in the same era, except we have a jock, not a bad-boy. It's just so great. There are amazing songs on the soundtrack, the lead Laney (Rachel Leigh-Cook) is such a great character. The ending is perfect. I just love this movie so much. I highly recommend watching it if you haven't!


I hope you like my recommendations. Let me know which of them you've seen and if you watch any of them, please let me know, I'd love to know you're thoughts!
---
HAVE YOU READ THIS BOOK? WHAT ARE YOUR THOUGHTS? DID YOU ENJOY IT? HAVE YOU READ ANY OF BECKY'S OR ADAM'S BOOKS? WHAT ARE YOUR FAVOURITE ROM-COMS? I'D LOVE TO KNOW!
xo