MID-YEAR BOOK FREAK OUT TAG // i am late to the party as usual but i am here ft. many fave books and too many others to read
How are we already at this time of year again? I do not understand this. This year is basically over and I just don't want to deal with it. Send halp!
It's customary to do this tag right?? Even though I'm super late, it had to be done. I also love these questions. Also, I love tags and I don't understand why we don't do them more often. But without any further ado let's just get into it.
BEST BOOK OF THE YEAR SO FAR
Carry On by Rainbow Rowell
Somebody, please explain to me why on earth I took so long to this glorious book?? Like I try to answer this myself but I got nothing? This book! I have been squawking about it everywhere. My Instagram is tired of hearing me talk about it. Carry On is the weirdest, most absurd book ever but it's genius!! Like I do not know how Rainbow is such a genius. I loved the weird spells and funny names. The romance was obviously the best thing ever *chefs kiss* Its just a glorious book. I even started rereading Fangirl and I have a feeling I'm going to love it, even more, the second time around.
I did, in fact, do a review at the beginning of the year if you'd like to feast your eyes upon more praise because it was fantastic [click here]
BEST SEQUEL YOU'VE READ SO FAR THIS YEAR
The Darkest Legacy by Alexandra Bracken
Yes, I am currently in shame… why you ask? Well, I read the whole TDM trilogy back in like March of last year, so before this book came out. And it came out over a year ago and I only picked it up now? I am truly the worst fan ever i.e. a complete fake. Yes, I just exposed MYSELF. But I finally did it. It was a great, and anxious time, but a great one. I adore Alex's writing and this super unique dystopian world. Liam Stewart is one of my all-time favourites I LOVE HIM SO MUCH. I just love these books so much. I doubted myself and my taste for a second because a lot of people were disliking this series (truly do not know why shame on them haha jk it's totally fine). I loved this book and NEED MORE YET AGAIN!!!
NEW RELEASE YOU HAVEN'T READ YET BUT WANT TO
The Red Scrolls of Magic by Cassandra Clare & Wesley Chu: I'm behind on cassie books?? It is a shame and I must not fall into the pit or I shall never come back or be able to save myself (!!).
Heartstopper Volume 2 by Alice Oseman: I read the first volume earlier this year and LOVED IT. SO CUTE!! And I've been waiting 5ever for the next one to come out in my country that is like 2 months late so it's not my fault okay!!
Again but Better by Christine Riccio: I won this on audiobook in a giveaway and it has been sitting on my phone since it came out. I really just need to get to it, it'll be an easy read but gah I'm the worst…
King of Scars by Leigh Bardugo: yes I still haven't got to the Grisha trilogy yet which is why this book sits here so that must happen!!! Somebody push some sense into me because I know I'll love Nikolai!
Ghosts of The Shadowmarket by Cassandra Clare (and others): granted this book only just came out and I got it in the mail the other day, it must still be read. I want to read The Bane Chronicles before I read either of these new releases first though. I love Cassie for writing so many books but it's a struggle to keep up tbh. My mini-brain cannot DO IT when there are so Cassie books out in a year hsjkahdbw
MOST ANTICIPATED UPCOMING RELEASE OF 2019
Wayward Son by Rainbow Rowell (24 September 2019): I mean obviously? I freaking need this book!! I am so excited!! It better be amazing, I mean, of course, it will because of THE TEASERS!! My funeral is this day just if you didn't know.
Ninth House by Leigh Bardugo (8 October 2019): We all know of this book as it's been EVERYWHERE. It's by one of my fave authors and the synopsis sounds epic. I've heard it's very dark and that there are some trigger warnings but I'm here for the Yale secret societies. I am a scaredy-cat and will probably have a million nightmares but I WILL DO IT ANYWAY because IT'S LEIGH!!!
Supernova by Marissa Meyer (5 November 2019): I read book two earlier this year and THE PLOT TWIST HAD ME SHOOK. So I'm super excited to see how this series wraps up and to know what hAppeNed!!
Call Down The Hawk by Maggie Stiefvater (6 November 2019): a girl needs to reread TRC because I'm a forgetful idiot but I'm still damn excited. The Pynch snippet we got from that chapter sampler convinced me. I have no idea what this book is about, nor could I gather much from those eight chapters, but PYNCH!!!!!
BIGGEST DISAPPOINTMENT SO FAR
Girls of Paper and Fire by Natasha Ngan
I read this book at the beginning of the year and I originally gave it a 3.5 star but like looking back, I really didn't enjoy it that much?? Like the romance, in my opinion, was boring, I didn't see why they even liked each other?? I didn't hate it, and I'm not sure if I'll read the sequel, we'll see because I am still a little interested. The world and writing I really enjoyed, but I just had way too high expectations. Same goes for This Savage Song by V.E. Schwab, which I still really enjoyed, just a tad not what I was expecting.
BIGGEST SURPRISE OF THE YEAR
Illuminae by Jay Kristoff & Amie Kaufman: OH MY GOSH. I decided to finally read this series by taking it on holiday with me and I was OBSESSED!! It was so spectacular and blew all my expectations. I loved the format, I was completely addicted and the characters were amazing. My heart was pumping and my mind was racing. The entire Illuminae Files series is just spectacular!!! I did not expect to love them as much as I did because sci-fi wasn't my thing, but I've since changed my mind and really want to venture more into the genre.
The Boy Who Steals Houses by CG Drews: boy oh boy did I not expect to adore this book as much as I did. I read her debut this year, sorry Cait but I have the image of the terrible (and late) reader to uphold which is I read it so late. This ongoing joke with myself isn't funny anymore because I truly do want to get to books sooner. Anyway, enough of that therapy session. This book stole my heart, it was amazing and pure and whole. I loved her writing and all my baby children. There's banter which always wins me over. A GREAT TIME I LOVED IT!!! I actually interviewed Cait earlier this year if you were interested – click here <3
FAVOURITE NEW AUTHOR
Well, I kind of mentioned earlier but Alice Oseman is brilliant and amazing at crafting well-developed teenagers. I also read A Million Junes by Emily Henry earlier this year from a friend's recommendation, which I LOVED so now I need to go read all of her other books. The writing style was so beautiful. I also loved Daisy Jones & The Six and The Seven Husbands of Evelyn Hugo by Taylor Jenkins Reid which you, of course, have heard of because well obviously. She's an amazing writer and I want to go read all of her books. I just want to go binge all of these authors other books but my bank account needs to get off its arse to go and buy them hah #definietlynotbroke (!!)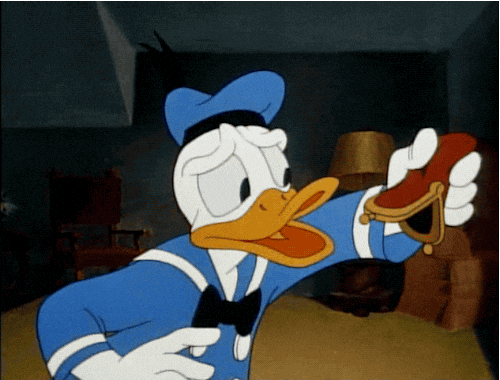 NEWEST FICTIONAL CRUSH
We won't say Liam Stewart again because he was in approximately like 100 pages of The Darkest Legacy and also he was last year's answer and is not a NEW crush. So let's go with Ezra Mason (and also Nik Malikov from The Illuminae Files who are both amazing and I was obsessed!! I actually haven't had many crushes per se, rather just super intense ships. It's quite hard to knock Liam and dear William Herondale off their thrones as well so COMPETITION.
NEWEST FAVOURITE FICTIONAL CHARACTER
This is always such a hard question. I loved Moxie from TBWSH who is a spunky QUEEN. Oh, wait I know. It hands down (also) goes to Daisy Jones from Daisy Jones & The Six by Taylor Jenkins Reid. This chick is amazing. I haven't talked about this book much yet but WOW. It's great, read it if you haven't.
BOOK THAT MADE YOU CRY
I was a sobbing mess when I got to the end of The Boy Who Steals Houses by CG Drews because my baby Sam needed a hug. My heart ached so definitely that one!!
BOOK THAT MADE YOU HAPPY
Apart from the obvious answer of Carry On which gave me all the happy gay smiles, definitely Heartstopper Volume 1 by Alice Oseman because it was SO CUTE AND I COULDN'T STOP SMILING. I just need more Nick & Charlie (psst I know a short story exists I MUST READ ITTT). Gosh such a smiley and happy book WE STAN! Also, is it a coincidence that these books are both about chaotic gays?? Probably not.
FAVOURITE BOOK TO MOVIE ADAPTATION YOU SAW THIS YEAR
The Hate U Give by Angie Thomas
I finally read this book and yes IT TOOK ME LONG ENOUGH. I lowkey started watching this movie for a few seconds, having only read the first few chapters of the book, and then watched the whole before I finished reading but oh well. Both blew me away, as expected. This story is phenomenal and I loved it! That's a YES from me.
FAVOURITE REVIEW WRITTEN THIS YEAR SO FAR
Yeah um, reviews have been non-existent this year???? I know yikes, they've kike almost completely disappeared. I intend on coming back to them, just not for EVERY book I read like I used to. But I have a couple of books I've loved that I want to dedicate a whole post to so those reviews are coming. I need to get back to writing them soon after finishing the book before I forget everything ha. DAMMIT RUBY YOU USED TO BE GOOD AT THIS.
But this is sort of a review??
MOST BEAUTIFUL BOOK YOU'VE BOUGHT SO FAR THIS YEAR
Definitely, this book which I featured in this Instagram post. Like um, it's gorgeous!! We thank the book gods for the special edition of Six of Crows by Leigh Bardugo. Plus CK's one is coming soon and I'm EXCITED!!
Also peep my sort of Inej Ghafa cosplay, more like Inej inspired but not really. I just have a purple cloak and knife hah.
BOOKS I NEED TO READ BEFORE THE END OF THE YEAR
Here are just a FEW…
Well, that's it for the tag. Wow, this is quite long, I hope you've made it this far. Again I apologise for being so absent. I am determined to get back onto a regular schedule as soon as my exams are over. This is my final year of high school so it's my priority, but I want to get back into the blogging swing. I have some reviews I want to get out for books I've loved so hopefully, I can get those out soon. Most of them I've mentioned in this post. Also some TV show posts and other fun stuff!
---

WHAT ARE YOUR FAVOURITE READs OF THIS YEAR? ARE THERE ANY  DISAPPOINTING ONES? DID YOU DO THIS TAG? IF SO LINK IT BECAUSE I'D LOVE TO SHARE SOME LOVE!
xo