THE PANCAKE BOOK TAG // i'm now hungry ft. beautiful books and mind-blowing reads
Hello there food-loving friends
idk why I said that, please ignore
I do not know why I thought this tag was a good idea because it's making me VERY hungry. Well done Ruby. Great stuff.
Also, I do realise that this'll be the second tag in a row and I sincerely apologise for being extremely unorganised. I was working on this other post but it got frustrating and I literally wanted to pull my hair out. So instead you're getting this lovely tag ¯\_(ツ)_/¯
I saw Caitlin Althea and a few other people do this tag and it seemed fun. I don't think I've been tagged but I wanted to do it anyway. What is new ha.
THE RULES:
Link back to the original creator in your post.
Feel free to use any of my pancake graphics in your post, or create your own!
Tag 5 other people at the end of your post, and let them know you've tagged them.
But without further ado let us just get into the questions

PANCAKES & A SPRINKLING OF SUGAR
A book that has a dusting of beautiful prose or description.
Call Me By Your Name by André Aciman
If you've been around you'll have realised that I basically live and breathe CMBYN at the moment. I've been using the soundtrack as background study music and it's just so beautiful. So I think my own obsession rubbed off on me because I randomly decided to actually read the book. And you all were not kidding when you said that the writing was beautiful. How can a CONTEMPORARY be so beautifully written?! But writing aside, the book is just stunning in general, the romance is heartbreaking and I sobbed for like the 10000th time. Fun times. This book is just *chef's kiss*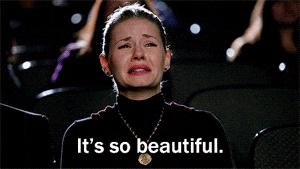 PANCAKES AND LEMON DRIZZLE
A sharp character in wit or temperament.
A Conjuring of Light by V.E. Schwab
The character that first popped into my head was none other than Lila Bard from the Shades of Magic trilogy, which I recently finished earlier this year. I swear this series just got better by each book. ACOL blew my freaking socks off, boy oh boy, what an amazing fantasy. Hands down the best book of the series.
But anyway, back to witty characters. Technically most of the characters would work for this answer but I think Lila is the sassiest. She's my favourite character after Rhy and Alucard *smirks* because SHE DELIVERS THEM SARCASTIC COMMENTS! She just always has something great to say and I LOVE IT. I have a thing for witty characters okay. Who doesn't?! If you don't then there is obviously something wrong over there.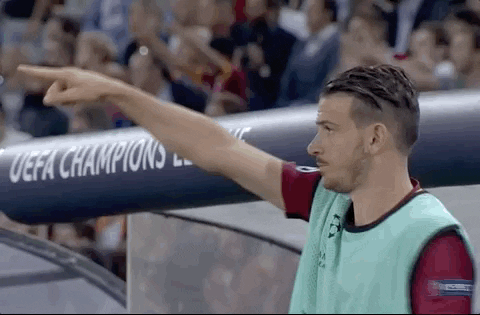 PANCAKES & CHOCOLATE NUTELLA DRIZZLE
A comforting read you could devour again and again.
Red, White & Royal Blue by Casey McQuiston
This freaking book. I love it so much. Again, you all were right when you said it was fantastic. I could not stop reading and crying because it 'twas a beautiful masterpiece. Books aren't allowed to be this amazing. We're all that one Lady Gaga meme tbh. And even though it isn't comforting per se, I've gone back and reread my favourite parts countless times… And then I basically have a heart attack, it's fine. I'm fine. I'm going to stop sobbing now not really.
I did an entire review of this if you were interested. I know right, an actual review? I don't know who I am anymore. Click here for that!
PANCAKES AND GOLDEN SYRUP
A novel that gave you a seriously bad book hangover (sugar crush alert).
Obsidio by Jay Kristoff & Amie Kaufman
I did a thing earlier this year and took this series with me on holiday. And once I finished I had no idea what to do with myself. Welp. Somebody, please explain to me how on earth I fell in love with a sci-fi series? Because I genuinely have no idea. My anxiety steadily increased by each book and then like halfway through book 3 I had to physically get up and leave the room because this bish WAS SCARED AF. Fun times I know! This series was just WOW and I still have not recovered tbh. Watch me go read any and all sci-fi I can find and become a stan.
PANCAKES, STRAWBERRIES & CREAM
A book that gave you all the indulgent feels.
The Boy Who Steals Houses by C.G. Drews
This question was an actual struggle™ to answer and took me like a million years to pick a book. I still don't know if I'm answering it correctly so I guess I'm on brand! Anyways, we decided to go with this one because I haven't talked about it in a hot second. And hi if you're new here, I adore this little book.  That more people need to read EXCUSE ME. I was lowkey crying rivers by the end of it and just wow SO PRECIOUS. And did I mention sad?! Cait from Paper Fury (who we all know and love) legitimately wanted to murder my emotions so there's that. This book? So great! Go read it. Okay bye, there's my PSA!!
PANCAKES & BLUEBERRIES
A character that seems sharp at first but actually has hidden depths.
Clockwork Angel by Cassandra Clare
Am I actual trash? Why yes, yes I am. I'm truly sorry for being this obnoxious and giving you this basic. But I just couldn't NOT use Sir William Herondale to answer this. I mean he's the OBVIOUS answer. Can you name a better character? No probably not. Also no I will not stop naming him Sir… why am I like this??
Again I apologise for being so basic oh welllll. My little baby Will,,, I just love him so much. Trust me I've tried to stop but IT DOESN'T WORK. I NEED CHAIN OF GOLD LIKE NOW!
PANCAKES & BANANA TOFFEE
A book with a slippery plot that kept you guessing.
Wayward Son by Rainbow Rowell
Again I took a million years to come up with an answer. But as you can see I eventually decided on this bad boy which took me on one heck of an emotional rollercoaster. I had absolutely no idea where this book was going to go or what was going to happen. I was scared out of my mind. Also, it's not fun when you're like one of the only people who'd read it and didn't know there was going to be a book three. Fun times amirite?!
For those who have NOT heard me talk about Carry On which is lowkey impossible but anyways, it's like THE book I got everyone to read this year because I'm obsessed. Just thought I'd let you know idk why.
PANCAKES & CRISPY BACON
A romantic pairing you won't sure you'd like at first but that ended up being the perfect match.
The Darkest Minds by Alexandra Bracken
This took me 5ever to chose because I'm generally that person who will either ship from the beginning or just not at all. And I don't even remember if I didn't ship them at the beginning, but we're just going to go with Chubs and Vida from The Darkest Minds series. I know that I didn't love Vida at first but I learnt to like her, and I know that I was a bit surprised at their pairing. But I eventually liked them, it was just jarring I guess. Let's not look into my mediocre choice too much.
PANCAKES & PEANUT BUTTER
A character that makes you recoil.
An Ember In The Ashes by Sabaa Tahir
I mean who doesn't hate the Commandant aka the mother of Elias. I truly do not see where the genes came from. Also yes feel free to bash me for still not having finished Torch. I need to work up the courage and mentally prepare myself for that book. I KNOW it'll emotional torture me because Sabaa is like that. Anyways, I hate this character with a burning passion because she's the actual worst person to ever exist. Need I say more? You're a horrible human-being if you like her.
PANCAKES WITH A BIT OF EVERYTHING
A book with wonderfully diverse characters.
Radio Silence by Alice Oseman
As soon as I saw this question I KNEW I had to use this book. I recently read this one because I'd literally heard nothing but amazing reviews. And it lived UP. As far as diversity goes though, we have a biracial and bisexual main character and also a demisexual and asexual main character. And there are Korean and Indian best-friend side characters. But apart from the diversity, it was just such a phenomenal book. I loved the platonic friendship and anxiety representation. The characters, in general, are just babies. So good!! Huge round of applause to Alice for writing this brilliant book.
And that is it. Did I underestimate how hard this tag actually is? Yes, just a little bit. I should also probably go and read more books so I have more options whoops.
Anyways, I should probably tag some people huh? Since that is the point…
I'm going to tag:
Clara @ The Bookworm of Notre Dame
Noura @ The Perks of Being Noura
---
HAVE YOU READ ANY OF THESE BOOKS? WHAT ARE SOME OF YOUR ANSWERS? ANY OF THESE YOUR FAVOURITES? I'D LOVE TO KNOW!
xo