THE DARKEST LEGACY BY ALEXANDRA BRACKEN // book talk: superpowers and even more screaming!!
And look at how finally read this book after A WHOLE YEAR…
Huh.
Why did it take me so long to read one of my most anticipated releases, you ask? Don't ask me.
Anyways, onto the review. Let's not call me out anymore.
Title: The Darkest Legacy
Series: The Darkest Minds book #4
Author: Alexandra Bracken
Page count: 582
Date published: 31 July 2018
Genre: Young Adult urban fantasy / dystopian

⟡
Synopsis:
Five years after the destruction of the so-called rehabilitation camps that imprisoned her and countless other Psi kids, seventeen-year-old Suzume "Zu" Kimura has assumed the role of spokesperson for the interim government, fighting for the rights of Psi kids against a growing tide of misinformation and prejudice. But when she is accused of committing a horrifying act, she is forced to go on the run once more in order to stay alive.
Determined to clear her name, Zu finds herself in an uncomfortable alliance with Roman and Priyanka, two mysterious Psi who could either help her prove her innocence or betray her before she gets the chance. But as they travel in search of safety and answers, and Zu grows closer to the people she knows she shouldn't trust, they uncover even darker things roiling beneath the veneer of the country's recovery. With her future-and the future of all Psi-on the line, Zu must use her powerful voice to fight back against forces that seek to drive the Psi into the shadows and save the friends who were once her protectors.
⟡
STAR RATING (5 out of 5 stars):
⟡
Big thanks to Pan Macmillan South Africa for sending a review copy my way! All thoughts and opinions are my own.
⟡
Beware of minor spoilers of the original trilogy!
Woweee where do we even start with this one?
Here's me rambling about why I love TDM for two whole paragraphs. Enjoy ; )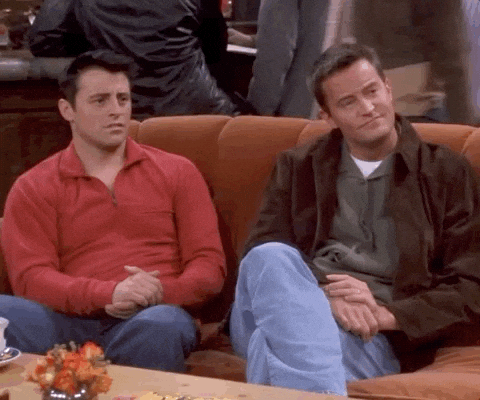 Okay, I know dystopian has gone out of fashion, nobody really reads it anymore. To be honest: why? I eat it up. The reason why I think I especially enjoy this series, which I devoured last year, is because of the SUPERPOWERS. I don't know man, it's my D-R-U-G. I really eat it up. So I'm perhaps a tad biased when it comes to this series, knowing a lot of people don't vibe with it. Can't relate
Apart from that, what truly makes them good is the characters, which we'll get into in a second. The story and plot can be quite slow, but if you're like me and can look past that, and just be there for the characters and their interactions, then you'll love the series.
Anyways, back to this book and the continuation of The Darkest Minds trilogy: THIS BOOK IS SO ACTION-PACKED. I swear the plot doesn't stop or slow down, and so much is happening at once. As I said, the original trilogy was slow at times but it's the complete opposite with this one. There's a lot to take in. The world is in chaos and hasn't truly settled down after the events of book three.
My mind was just reeling *screams into the oblivion*
I also particularly adore Alexandra Bracken's writing, it's really subtle and easy to read. I love how you can quickly read her books, but her words are so skillfully chosen and she's really talented at what she does. I still need to read her two other series, and I already know they'll be great since I love this one so much.
We'll get more into characters in a second but there are a few new additions to the cast of this book. We're not following the original Betty gang. Which is sad and I missed my one true love aka Liam Stewart. Gosh, I love him. I'm absolute trash I know. Let's just keep calling me out.
Priyanka Acharya: one of two new characters who Zu lands up having to team up with, both of whom we don't really know if we can trust or not. That aside, this feisty ball of kickass amazing-ness was so FUNNY. She and Zu have this really fun relationship and IT WAS GREAT.
Roman Volkov: we love soft boys!! Okay, Alex's male characters can all usually fight but they're still ~soft~ okay!! We also get some great banter between him and Priyanka ICONIC!! Also, I love how he's constantly stumbling over English words, the two of them are Russian btw, it's so funny.
Susume Kimura aka Zu: I loved her from the very beginning and it was such a pleasure (and also different) experience) being in her head for a change. I connected with her on so many different levels and I loved seeing her all grown up. We love Zu!!!
Vida Bautista: she's not in the book too much, mainly in flashbacks but they do appear in phone calls and more towards the end. Vida definitely did not change, she's full of spunk and sass and just the BEST!!
Chubs aka Charles Meriweather: love this drama queen so much!! Also loved seeing him grown up. I just LOVE these characters okay STOP JUDGING ME.
Ruby Daly: we be twinning hehe. We really only see her in flashbacks and via other characters but she's always had a special place (not because we share the same name *side-eyes you*)
Liam Stewart: is there anything I need to say about him at this point? Like honestly? I've tried my best to stop loving the idiot boy BUT IT DOESN'T WORK. Call me trash but there's nothing we can do about it at this point.
THIS BOOK HAS GREAT BANTER PEOPLE!! Alex does not disappoint when it comes to dialogue. And it's always marvellous.
I also really loved Roman and Priyanka's character development and learning about their backstory. I think Alex did such a good job of introducing these new characters. I didn't think I'd like any others on top of my already-beloved favourites but ALEX DID IT.
We love Alexandra Bracken in this household. All praise a genius wizard. 

WHAT EVEN WAS THAT ENDING?!?!?!?! Listen, Ms Alexandra Bracken, we need to have a little chat. Okay? Okay! I truly have no words. Those last 100 pages OH MY!! My mind was shooketh. My head was spinning. I was SCREAMING!! You'd have thought something had possessed me.
We don't have too much to talk about in this section, mainly due to the fact that I read this so long ago but there are just A FEW THINGS I need to scream about.
We all exhaled the breath we didn't realise we'd been holding (ha funny joke Ruby) when my baby Liam FINALLY arrived. When Zu thought she was being attacked by someone: ICONIC! I just love this boy so much. I truly can't explain it. He's just the best and I want to cry forever.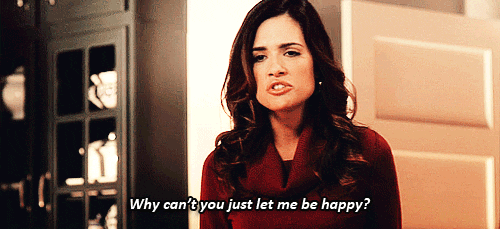 I was also really surprised to find out what Liam and Ruby had been doing for those five years. I really did not expect them to leave and like break all contact.
THE CARE RIDES AT THE END!!
Finally finding out where Ruby was, in that place. Btw this government. I just,,, WHY? Anyways, that part when they find her and try to get the other kids. Then when Roman was left behind. AND THEN IN THE TANK!! I WAS LOSING MY DAMN MIND.
I was in full tears when Liam was talking to Ruby LIKE WHAT EVEN!!! WHY DO BAD THINGS HAPPEN TO GOOD PEOPLE?

And now we get to the big question: WHERE IS BOOK FIVE?!?!
NO
SERIOUSLY
THIS ISN'T OVER ALEX
"We've inherited the darkest legacy, but they don't know that we've learned how to thrive in shadows and create our own light."
⟡
"I'm going to remind you that heroes frequently die, but the morally mediocre people almost always live to see another day. Don't do anything that's going to piss me off."
⟡
"Come together, leave together."
⟡
"If they wouldn't see us as human, we'd make sure they understood we were something more."
Okay, I guess that's the end of this review.
Again, when is the next book?! I consider it rude that we got THAT ending.
I shall go and cry into my pillow now.
#trash
---
HAVE YOU READ THIS BOOK? OR IS IT STILL ON YOUR TBR? DID YOU READ THE ORIGINAL TRILOGY? WHAT DID YOU THINK OF IT? I'D LOVE TO KNOW!
xo