TWELVE DAYS OF CHRISTMAS BOOK TAG // yet another tag but there's books ft. pretty fanart & recent reads
Here is my formal apology for doing like 5000 book tags recently. I'm just uncreative atm.
But also MERRY CHRISTMAS EVE (to those who celebrate).
Jk. ACTUALLY, I wanted to do at least ONE Christmas-y post because it's my favourite season/holiday and since I don't have like ANY book recs, I was just FORCED to do this one #sorrynotsorry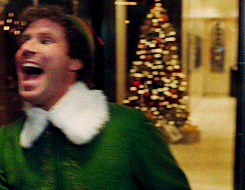 I'm a boring, repetitive potato. This is not new information okay.
Also, I first saw Cait do this tag so she's the one to thank over here for always being the best!! It was originally created by Ashley though. Aka, yes I was not tagged, as per usual.
Anyways, enough blabbering Ruby, let us just proceed with the questions.
[Peep some festive trees, we only do this once a year HA]
ON THE FIRST DAY OF CHRISTMAS, MY TRUE LOVE SENT TO ME: A PARTRIDGE IN A PEAR TREE
The partridge stood alone in the pear tree. What is your favourite stand-alone?
Eliza & Her Monsters by Francesca Zappia
I do try not to be basic and repetitive but I CAN'T HELP IT. I couldn't choose any other book. I apologise because I know I literally just talked about it in a recent post. Anywaysss… you all know what you signed up for okay.
This book just meant so much to me when I first read it, it's the one book that made me feel seen and spoke to me on a level I never anticipated. Francesca Zappia quickly became a favourite author and I just have endless amounts of love for this book.
ON THE SECOND DAY OF CHRISTMAS, MY TRUE LOVE SENT TO ME: TWO TURTLE DOVES
Love is in the air! Who is your one true pairing?
Again I'm sorry but my immediate answer was Herongraystairs!!! How could I NOT?!?! Hi if you're new here, The Infernal Devices is my favourite series of all time and I don't scream about it enough. I'm the truest of trash tbh. I apologise for not being more original…
These kids just have my whole heart and there's something wrong with you if you don't burst into tears whenever you think of them. Currently retreating into my dark hole of despair okay bye.
ON THE THIRD DAY OF CHRISTMAS, MY TRUE LOVE SENT TO ME: THREE FRENCH HENS
In the spirit of threes, what is the best trilogy you have read?
The Illuminae Files by Jay Kristoff & Amie Kaufman
Because I've already mentioned my favourite series ever (which was kinda dumb so I had to think carefully what other series was also a favourite) and we're going to go with this one that I read this year. I've also been non-stop talking about it as it genuinely blew my mind.
I've literally just posted book talks about each book in the series BECAUSE HOW COULD I NOT? Sci-fi is lowkey like my favourite genre now welp. DAMN AMAZING OMG!!
ON THE FOURTH DAY OF CHRISTMAS, MY TRUE LOVE SENT TO ME: FOUR CALLING BIRDS
Since series usually consist of four or more books, what is your favourite series?
The Darkest Minds by Alexandra Bracken
This series definitely counts right?? Even though it was technically originally only three books. I had another answer to this question, but then I read it properly and saw the series had to be more than three books. Yes, I am in fact a failure and can't actually read. We're currently not going to mention how bored everybody is of hearing me talk about these books. It's fine, you can bash me later.
Anyways, I feel like I really don't have to explain myself anymore. You've all heard me talk about how much I loved it. I know it's not everyone's cup of tea, but I still deeply love dystopian, characters with special abilities get me every time. Plus I love Alex's writing and… can you guess what else I love?? Liam Stewart. I'll be leaving now.
ON THE FIFTH DAY OF CHRISTMAS, MY TRUE LOVE SENT TO ME: FIVE GOLDEN RINGS
One ring to rule them all! Who is your favourite villain/antagonist?
As I've recently talked about, I've been in SUCH a Hunger Games mood lately, and also you know, remember that President Snow is quite a good villain? Like he's pretty evil and condones children-murdering-each-other-tournaments. That's pretty bad, right?
Also, I need to take some more THG photos but this one was a smol cosplay I did with my friend Amy over on Instagram if you were interested : ) I CAN"T WAIT TO REREAD THESE BOOKS AHHHH!!!
ON THE SIXTH DAY OF CHRISTMAS, MY TRUE LOVE SENT TO ME: SIX GEESE A LAYING
Creation is a beautiful thing. What is your favourite world/world-building?
Warcross by Marie Lu
Gosh, I miss these books! I haven't talked about them in AGES?? How?? Which is why I'm going to use this as my answer, I definitely have many favourites (Six of Crows, ADSOM, to name a few…) but the world of Warcross is so unique and cool. I ADORED IT.
They're futuristic sci-fi, so I mean we're technically already living it but it's fine, ITS MY BLOG POST PEOPLE! This book is just so great and I LOVED both books. I still wonder why everyone disliked Wildcard?? It wasn't as good as the first I know, but still so awesome. SUCH A GOOD SERIES OMG!!!!
ON THE SEVENTH DAY OF CHRISTMAS, MY TRUE LOVE SENT TO ME: SEVEN SWANS A SWIMMING
Who needs seven swans when all it takes is one good animal sidekick? Who's your favourite animal sidekick?
I was going to go with Chainsaw from The Raven Cycle because he's ICONIC but then… no. Don't want to keep boring you with my unoriginal answers. And I just read the first book in the series after it sitting on my TBR for flipping EVER oh my. And Fenestra is pretty cool? Like a giant talking cat? Also ICONIC!
I'm so glad I finally got to this book, it was such a delight. Keep your eyes open for the review coming very very soon *wink wink*
ON THE EIGHTH DAY OF CHRISTMAS, MY TRUE LOVE SENT TO ME: EIGHT MAIDS A MILKING
Milk is so 18th century. Which book or series takes beverages/food to a whole new level?
The Cruel Prince by Holly Black
I mean Nevermoor could also have worked but like obviously I just used that so. This one is also a recent read, I'm currently bingeing this series because I know the CLIFFHANGERS ARE TERRIBLE AND WILL MURDER YOU!! But uh yeah, these books really are great. And the food descriptions!! They're just everywhere!! I mean, I wouldn't want to eat everything because it could be poisonous (maybe not a good idea??) but it all sounds delicious. As is the enemies-to-lovers.
Also, catch me trying to resist every urge to spoil myself for this series. It's not working and also very easy to do. This is how terrible I am *insert eye-rolling emoji*
ON THE NINTH DAY OF CHRISTMAS MY TRUE LOVE SENT TO ME: NINE LADIES DANCING
Dancing is just one skill of a Lady! Who is your favourite kickass female lead?
Hi hello, I never talk about this but um I ADORE Inej Ghafa aka my book girlfriend. Because she's awesome and amazing and definitely kickass. Wow, we love her. If you don't, the door is just over there. LEAVE NOW.
I loved Inej from the minute she first appeared in Six of Crows (we also love Kaz but Kaz loves Inej and Inej loves Kaz so killing two birds with one stone). Look I don't need to describe how amazing she is, she just is. Amita Suman also embodies Inej so we already stan the tv show. Nuff said tbh.
ON THE TENTH DAY OF CHRISTMAS MY TRUE LOVE SENT TO ME: TEN LORDS A LEAPING
How about your favourite leading lad?
Apart from the obvious answers that I want to give like Gansey, Peeta Mellark, William Herondale or Simon Snow, I thought of Charlie Springer from the Oseman-verse, who is a pure baby whom I love very dearly.
I read both volumes of Heartstopper this year, just recently the second one and the short story. Nick is also brilliant but I wanted to sob for Charlie. That short story, he's just ahhh!! So pure. We love. And also want to hug x1000
ON THE ELEVENTH DAY OF CHRISTMAS MY TRUE LOVE SENT TO ME: ELEVEN PIPES PIPING
What is your favourite book or bookish thing with musical influence? (It can be about music, reference music a lot etc.)
Daisy Jones & The Six by Taylor Jenkins Reid
Okay, I deeply apologise truly but I couldn't NOT go with this book. I mean I COULDN'T. It'd deeply offend Daisy and she'd come for me tbh. You laugh but I'm not even kidding HA.
Anyways, this book is LITERALLY about the rise and fall of a FAKE ROCK BAND.  We all thought they were real BUT NO. Also, it's just a work of art and MASTERPIECE. It has no flaws YOU CAN FIGHT ME. My review of this one is up btw, click here to take a read (it's got no spoilers either WHAT?!)
Honourable mentions go to A Thousand Perfect Notes by C.G. Drews and This Savage Song by V.E. Schwab! And does Stalking Jack The Ripper by Kerri Maniscalco count? I mean, sort of? Thomas plays the piano a bit. I'm just pulling at straws by this point.
ON THE TWELFTH DAY OF CHRISTMAS MY TRUE LOVE SENT TO ME: 12 DRUMMERS DRUMMING
Drum roll please…what is your favourite read of this year?
We're not going to talk about this too long because I do it ENOUGH and also that post is coming soon. But here are my top five (which we'll discuss more in that other post).
CAN YOU RANK THEM?? DO IT IN THE COMMENTS!! LET THE GAMES BEGIN!!
Ruby this is not The Hunger Games.
And there you have it. I think I'm going to stay away from tags a bit. You know, be less predictable and read some more books to talk about.
That's probably a good idea Ruby. She says clinging to the faves.
Anyways, MERRY CHRISTMAS (to those you celebrate). Otherwise, I hope you have a lovely festive season. I'll be back with more end-of-the-year posts very soon *another wink wink*
Oh, and if you want to do this tag, GO AHEAD AND CONSIDER YOURSELF TAGGED BY ME!!
---
DO YOU LIKE THE HOLIDAYS? WHAT IS YOUR FAVOURITE SERIES? WHO IS YOUR OTP AND FAVOURITE KICKASS FEMALE LEAD? HAVE YOU READ ANY OF THE BOOKS I MENTIONED? LET ME KNOW!
xo