MY FAVOURITE BOOKS OF 2019 // top 10 reads ft. some honourable mentions
Hi hello and HAPPY NEW YEAR'S EVE.
Yes, I do leave this to the final day of the year because you never know. I've seen one too many read a favourite of the year after they do this post and I don't plan on making that mistake. I sound way too stern than I should be considering the post whoops. Anyways, I only say that since I did, in fact, read a favourite in the final week of the year.
See, good planning.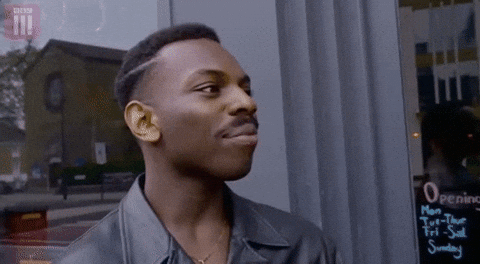 Anyways, I know we all say this but literally where did the year go?? Honestly, I had it in my hands and it just slipped through my fingers. It's 2020 tomorrow?? Like what??* I'm going to uni next year like WHAT. It's all a lot. Trying to keep myself together as we enter a new decade.
*If you're wondering where my anticipated release list is, well it's coming, I just like to live on the edge okay. That meaning I'm terribly late and didn't do much planning. It'll be posted in a few days 
Anyways, without further ado let us just commence with the list. Let's please pretend that I don't talk about most of these all the time. Although some might surprise you hehe. I do have some honourable mentions too so we'll start with those!
HONOURABLE MENTIONS:
♥
The Poet X by Elizabeth Acevedo
I read this book earlier this year, as part of a readathon that I hosted. And I know everybody talks about how phenomenal this book is, but I can truly say that that deserving of its praise. This book is told in verse and so well written. Also, a book that I just realised I've hardly talked about. Welp. I really enjoyed reading this one, it was such a special experience and an important story to be told. I really really really want to get to to the author's second book: With The Fire On High as she seems like such a lovely human being. This book is just truly a treat and I felt for the main character so much. A whirlwind of emotions.
Add to Goodreads
Call Me By Your Name by André Aciman
Is anybody even surprised that I loved this book? I just,,, adore the film. It is a true work of art. And hah funny story, even though I loved the film, I had no intention of actually reading the novel, I thought there was no point. But here we are today. Again, not surprised. I know the controversy surrounding the book, the author too (he's not great I know). But one can't deny that it's a beautiful book and I also won't lie and say I didn't like it. I just deeply love the beauty of the romance and the characters. I mean, come at me if you want. I won't fight you off.
Add to Goodreads // My GR review
A Million Junes by Emily Henry
Did I have any plans on reading this book at all? No, not really. But my friend Meredith RAVES about this author and hosted this super cool readathon type thing on her Instagram dedicated to reading Emily Henry books. So I picked up this one. And I. COULD. NOT. STOP. READING. I flew through this book and I was loving it so much, which really surprised me since I didn't really know what I was expecting from it. The writing style was lovely, and the characters were great. We got romance, which was kind of insta-love but it also didn't feel that way at all. I was just enthralled by the whole story and now really want to read more from this author.
Add to Goodreads
Paper Girls Volume 1 by Brian K. Vaughan
I just this year started getting into graphic novels and was told this series was similar to Stranger Things. So naturally, the trash fan that I am, was like well now I obviously have to read it. Hi if you're new here my favourite show of all time is Stranger Things. So I bought the book, read it, and LOVED IT. I came for ST vibes, and the book delivered. It has ALL I love: set in the 80s, kids getting into trouble and weird shit happening in a small town. I mean what more could I ask for? Thoroughly loved it, the art style was GREAT. The story itself was a little confusing, but I didn't mind. Although definitely one of the graphic novel series where you NEED to have the second volume on hand. Can't wait to continue with the series.
Add to Goodreads
Heartstopper / Radio Silence by Alice Oseman
So we're giving equal light to both these books because I couldn't choose which I loved more. Don't make me choose ahhh. I'm just so glad that I discovered Alice Oseman this year because she's so cool?? I've read both two published volumes of Heartstopper, as well as Radio Silence and honestly just fell in love with the Oseman-verse. I think it's SO COOL when contemporary authors create stories with characters whose lives intertwine. I love her writing style, as well as her art style. I'm just thoroughly obsessed and can't wait to read more of her work.
Heartstopper
Radio Silence
TOP 10 BOOKS OF 2019:
Blame it on the chaos of my mind but I… don't know how to actually rank my top favourites. I mean, I tried. They're pretty much interchangeable though. As I mentioned: chaos.
What else is new?
I tried my best to put them in some sort of order.
Let's just got on with the list Ruby.
♥
10. Pumpkinheads by Rainbow Rowell & Faith Erin Hicks
This book! It was one of my most anticipated releases of this year because it sounded so cute. And I swear it DELIVERED. I've read a ton of graphic novels this year (I have a whole wrap post ~ click here) and I've loved all of them. But what I've come to understand is that I prefer 'standalone' type graphic novels, when they have a solid ending. Which is why this one is by far my favourite of all of them and is why it's on this list *wink wink*
It's such a perfect autumnal read (shhh I live in the Southern hemisphere so read it in spring it's fineee). The book is diverse (with a plus-size, black and bi? main character). The art is just STUNNING. The colours. I loved the storyline and the cutesy romance. I just couldn't NOT add this one to my list
Add to Goodreads
9. The Darkest Legacy by Alexandra Bracken
I warned you that I was a trash person. I genuinely did. Is this book a surprise? The Darkest Minds was on my list last year. Stop side-eyeing me, because I DO in fact know that this book also came out last year and that it took me over a year to actually read. I can't change who I am. Anyways, I just KNEW that I would love this book. I love Alexandra Bracken, she's just such a cool person. I also love my Betty gang hehe.
This book was a whole rollercoaster. I had absolutely no idea where the story was going and what Alex was doing with it. I also had anxiety because what if one of them died or something?? I'd also die tbh. And then the bloody book ended (why do I sound so British all of sudden??) and WHERE IS BOOK FIVE?? I am a screeching mess.
Still. To this day.
8. Daisy Jones & The Six by Taylor Jenkins Reid
Hold up, this book is my list too?? The truth is… I'm unoriginal. And also adore this book. But it truly deserves the praise. I swear on it. I also read Evelyn Hugo this year (really loved that one too) but I'm afraid the spot goes to Daisy. Because, hi if you didn't know I love old music. So this book obviously hit that nail for me. Add on a phenomenal and amazingly clever plot and storyline. And incredibly flawed yet well-written characters. A recipe for success.
It's just so good. And my mind was blown away at the sheer genius that it was. Taylor Jenkins Reid did THAT and wow. I just loved it. You're sleeping on a real good book if you haven't picked it up yet.
7. A Conjuring of Light by V.E. Schwab
This freaking book. I truly had no words. According to my Goodreads 2019 Year In Review thingy, this was also the biggest book I read this year so currently patting myself on the back. I totally did not expect this book to be what it was. I mean, I really loved the first two, they were great books. But they weren't quite there. But this book BLEW it out of the park with how good it was.
I totally fell head over heels in love with the series. The writing in this book: just WOW. I aspire to write the way V.E. Shwab writes. It's just so intricate and beautiful. The characters stole my heart. I adore Rhy and Alucard SMOL BABIES. The plot just didn't stop and I was on my seat the entire time. Let us all marvel at this monster of brilliance. READ THE BOOK!!
6. Tweet Cute by Emma Lord
Who even expected a 2020 release to be on a favourites list let alone for me to have READ IT before it comes out. You're all in shock I know. So am I. But also I didn't even know if I was going to like this before I read it. Obviously few people had read it since it's an ARC and not out yet but the premise hooked me and I just HAD to see what it would be like. So boy was I shocked when I adored this book with my whole heart?
I just sat back, mouth gaping open, thinking wow this book just did it. It hit the knot. I didn't know an author was able to do it but Emma Lord did. It was just the perfect YA contemporary "rom-com" that I've found is never done just right. They're all too dramatic and unrealistic. Like teens don't act like that. So YES to when Tweet Cute got it right. THIS. BOOK. DID. IT.
I'm so excited for it to come out! January 21st everyone (see you on my blog tour stop hehe)!!
5. The Boy Who Steals Houses by C.G. Drews
This is currently your bazillionth time hearing me talk about this book, and we all knew it'd make the cut. So hi little favourite book that we loved. This book just truly punched me in the stomach. How?? The fantastic and torturous person that Cait is did this to me. And I'm okay with it. This book just brought me so much joy and obviously, pain. As I said, punched me in the stomach. It's fine. We're fine.
I just loved it so much. I didn't know that I would when I started it but it quickly became a favourite that I keep recommending to people. I don't know how you did it Cait but YOU DID. The characters just buried themselves deep into my skin and refused to leave. I was SOBBING. It was a whole experience.
4. The Queen of Nothing by Holly Black
I don't understand how you can post this list in like early December because what about when THIS happens?? I haven't talked about this book on the blog yet because I literally read this like a week ago and OH MAN. Also, who would've thought that I'd love this book as much as I did? Like what?? A lot of people disliked this final book in the Folk of The Air trilogy. Can't relate obviously. If you didn't know, I decided to give in to the hype and just binge-read this series because I'd heard the cliffhangers were ACTUAL torture. And we were vibing with the first two but somehow I just stopped breathing when I started this. Shocking to me as well. And look how high it is on the list too??
I don't know what's happened to me tbh. I'm now true Cardan and Jude trash. And I blame YOU for not stopping me or giving me any warning. Anyways, this book just broke me?? Like it was not a fun time. I was also SCREAMING at like 1 am. WHAT HAS HAPPENED TO ME??
P.S. my somehow incredibly long QoN/folk of the air review is coming sooonnn
Add to Goodreads // My GR review
3. Illuminae by Jay Kristoff & Amie Kaufman
Is anybody surprised this book is here?? For a change yes. Because I would have you once that I very much disliked sci-fi. But the clown that is me is rolling in her grave. Honestly. How this series took my entire life by storm baffles me. But I just,,, loved them all so much. My favourite of the trilogy is either the first or second but I'm giving the spot to book one. It's where it all started. But honestly, they're all my favourite.
It's just the characters and the fast-paced plot. The action is just POW POW POW. And my anxiety was just through the freakin' roof. I lowkey had a panic attack. So much is happening and my heart just couldn't. deal. I've talked about them a ton and I don't want to bore you any longer but just ahhhhh *screams into oblivion*
2. Carry On by Rainbow Rowell
We won't spend too much time talking about this one because I've talked it do death at this point. Feel free to slap me when this post is over. This was my very first read of the year and it completely took over my entire life. I know now that it is flawed but I still love it deeply. We had Wayward Son come out this year which was just… A LOT.
I just,,, have no words. Like I'm not over-exaggerating when I say this book took over my life. The characters became my actual children. That I'd protect with my life. I loved the world, it was pure genius. I don't want to sound like a broken record so I think it's time we move on.
and drum roll, please…
1. Red, White and Royal Blue by Casey McQuiston
Honestly, did you see that coming? Probably in some ways yes. But I know others will be shocked. But I just know that this was IT. I mean who was I when I finished the book immediately ran to my laptop to write A WHOLE REVIEW even though I hadn't written one in actual months?? Well, that was me. This book flipping book truly decided to melt into my skin. I don't even know why I just made up that metaphor that makes no sense but is kinda true.
We just REALLY loved this book. Like a lot. Obviously. Also a gay book of genius (which is apparently my thing now). These characters man. The book is EVERYTHING. It has great writing, took a chance to get used to, it has adorable and amazing text messaging, enemies-to-lovers (not really because they actually lurve each other but Imma let those idiots think they hated each other) and just all-around amazingness. Can I give it every star in the universe?? No. But I just did.
And that's it for this year I guess??
See on the other side… aka 2020. I… *screen glitch*
Here's to another decade. Let's hope it goes well.
Ruby wishes you well!!!!
---
DID YOU GUESS ANY OF MY FAVOURITES? WHAT BOOKS ARE ON YOUR LIST? ARE ANY OF MINE ALSO ON THAT LIST? ARE THERE ANY THAT YOU HAVEN'T READ YET? I'M VERY KEEN TO KNOW!
xo