THE QUEEN OF NOTHING BY HOLLY BLACK // book talk: is the folk of the air series worth it? ft luscious writing and delicious romance
Huh I really just did that to myself didn't I?? I mean I can truly only blame myself.
I… had heard a lot about this series. But they didn't really seem like my thing? Then I had serious FOMO so decided what the heck let's do it.
I'd planned on reading The Cruel Prince right away but I heard that the cliffhanger at the end of book two was INTENSE. So I waited until this finale came out and binged them all. Which btw, is the BEST ONLY way to read series, as I have come to conclude.
This is going to be a strange sort of review. I don't have that many thoughts on the first two books, at least enough to do whole reviews. Or I'm just lazy and don't feel like doing ones for them all. I mean probably that. So I'm not going to talk about either of them separately. I hope this post isn't too confusing. As if every other of my blog posts aren't confusing either HA.
** Preface: this post is going to contain spoilers of book three later on, but you shall be warned hehe **
Because this isn't a book talk on the first two, I'm going to link Goodreads links because I don't feel like giving synopses of all three books. So just click the title link of the book below to head over there!
The Cruel Prince (The Folk of The Air #1) by Holly Black  
The Wicked King (The Folk of The Air #2) by Holly Black  
Just a quick mini-review for both. Basically I was just thoroughly entertained by book one. I loved the writing and the characters were really interesting. I could tell the romance was going somewhere.  But I was quite confused and I felt that the world and characters weren't developed enough. I may just be dumb but I felt like Holly was holding back? The characters weren't necessarily one-dimensional but I never fully understood them. It's… odd. And that most likely doesn't make much sense, I know. I mean you signed up for my mess of a brain.
And then with book two, as you can see my rating is lower. But here's the thing. I didn't enjoy it less. I was spoiled on a few of the major plot points and the issues I had with the first book I felt were still prevalent? But because I wasn't surprised by the twists, I feel like my enjoyment was lowered. If I didn't know what was gonna happen, I'm 99.99% sure I would have had a different experience. If this makes any sense whatsoever.
Idk.
Which brings me to my next point and the reason I think I ADORED this finale. I AM NOT OKAY. Because I had no idea where this book was going, I was on my toes the whole time.
Like QoN literally, last-minute made it's way up onto my top five books of 2019!! 
Enough rambling back story, let us chat about the third book!
Obviously spoilers in the synopsis so you should only read if you've read the first two books.
Title: The Queen of Nothing
Series: The Folk of The Air book #3
Author: Holly Black
Page count: 308
Date published: 18 November 2019
Genre: Young adult urban fantasy
✿
Synopsis:
After being pronounced Queen of Faerie and then abruptly exiled by the Wicked King Cardan, Jude finds herself unmoored, the queen of nothing. She spends her time with Vivi and Oak, watches her fair share of reality television, and does the odd job or two, including trying to convince a cannibalistic faerie from hunting her own in the mortal world.
When her twin sister Taryn shows up asking a favour, Jude jumps at the chance to return to the Faerie world, even if it means facing Cardan, who she loves despite his betrayal.
When a dark curse is unveiled, Jude must become the first mortal Queen of Faerie and uncover how to break the curse, or risk upsetting the balance of the whole Faerie world.
✿
STAR RATING: (5 out of 5 stars)
✿
The biggest thanks to Jonathan Ball Publishers for sending a review copy my way! All thoughts and opinions are my own.
To everyone who disliked this book, ya'll can choke!
Jk??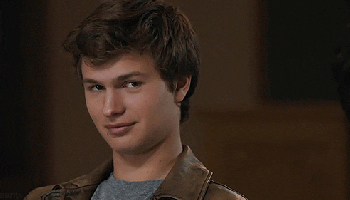 The way this book truly slowly crept up on me. I did not predict being this obsessed?? You know a book is a favourite when whilst reading it you already want to go back and read your favourite scenes.
WHO EVEN SAW ME LOVING THIS BOOK?? Certainly not me. I don't know who I am anymore?
this book DESTROYED ME?? I don't how this 180 occurred?? Or how I was slapped in the face tbh. Come on Ruby. Pull yourself together. Form some coherent sentences.
✿
First up: I was ACTUALLY SCREAMING at like page 30.
Okay, so I know a lot of people said that the first half dragged, and I can definitely understand why. But I was very invested in what the characters were doing that I honestly did not care. I was having a grand old time.
And the writing!! This goes for all three books really because they're all so beautifully written. I was very impressed by how Holly Black weaves her words and descriptions together. I was just ~ heart eyes ~ all over the stunning prose. WOW SO BEAUTIFUL!!
The world is super interesting and complex. I was constantly on my toes. I don't fully understand the other parts of faerie, those are still under-developed. Especially since I didn't know anything about faeries before reading these books in the first place. So it was confusing at first. But eventually grew easier to understand. And I kinda just sort of got over that not much would be explained and went on vibing with the book. We have a strange relationship.
What troubled me at the beginning (of the previous books, just to clarify) was that I felt like Holly Black was showing us her world and characters but something was missing? I'm not really sure what it is, I didn't truly get what was happening with the courts and all. But something solidified in this finale and somehow I no longer had that issue. I'm just as shocked as you are.
I TOLD YOU I HAD A WEIRD EXPERIENCE, PEOPLE!!
The characters are what MAKE this book. I think you just eventually just kinda come to peace that everything is confusing and just keep reading to see what the loveable idiots are going to do. Question mark?
Vivienne Duarte: tbh we started off rough, I still don't even know if I should trust her because, um ~ questionable choices ~ soooo… that's that. I do love the lesbian representation though (even though an aspect of that relationship is why I don't really like her)
Locke: this guy can go and die in a hole. alone. please and thank you.
Nicasia: kinda have similar opinions as to how I feel about Vivienne. I like her?? But not really. I don't like her in the sense that she's a character I love?? WORDS ARE HARD. I guess it's a love-hate relationship. More on the dislike side because she's not necessarily a good person faerie.
Madoc: I guess this series is just made up of conflicting characters

(it's a bOoK about FAERIES ruby duhhhhh)

. I liked him at first, even though he's not a great person (also the point of the series welp) but then not in this book. GAHHHHH!! Why are faeries so conflicting?
Taryn Duarte: I don't want to sound like a broken record, I swear. I actually disliked her A LOT at first, but eventually, she became less annoying and I wasn't as bothered.
Jude Duarte: loved Jude!! Finally!! This chick is so determined and strong-willed. I mean she really does everything. I really grew to understand her character more in this final book though. She's a really well-written and character, ambitious and full of spunk. LOVE IT.
Cardan Greenbriar: he truly just keeps secret that

he's literally the coolest ever

until book three?? I CAN'T!! By far my favourite character. THE DEVELOPMENT!! THE SASS!! THE GENUIS!! I am, in fact, T-R-A-S-H. I mean yeah, he's the formula of a generic YA male character BUT it's fine. I'm fine. We're fine. Cardan is just,,, he has layers okay. LIKE AN ONION. Okay, Ruby, I think that's enough squawking.
✿
My biggest struggle with the first two books was understanding the motivations of the characters. Like I get why they're doing what they're doing but like what's in it for you? And I found I didn't have that issue in this book. Maybe I just stopped caring about that, but I really felt wayyyy more connected to the characters. I understood Jude more in this book because of her position. Idk why everyone is saying they felt everyone was out of character?? Truly I don't.
Tbh, I still don't even know if I'm interested in faerie books (looking at you ACOTAR) but I still sit here like a clown because I loved this book. And for some reason, the political hierarchy is an aspect that had me interested. My main focus was the characters but I did genuinely care about who was on the throne.
The plot twists? Are great. I was shocked in book one, would've lost it in book two if book twitter didn't tweet a quote and SPOIL me. Welp. And had no idea wtf was happening in book three. *nervous laughter*
✿
And finally THE REASON I loved this book and why I'm total predictable T-R-A-S-H is THE ROMANCE. I mean did WE expect anything else? No really not. It has been a while since I've just adored a romance so much that I literally just keep reading to see what would happen to them. Okay, that's not entirely true, I did like the rest of the book HAHA. But in particular, the romance was PURE GOLD. Like literally, Holly Black saved her best stuff for this book. AND THERE STILL ISN'T ENOUGH. My trashy heart NEEDS MORE PLEASE AND THANK YOU.
THE BANTER IS JUST,,, I can't get over it. I know Cardan is not the best in the first book, his actions were also ~ questionable ~ so. And I'm not trying to sound like that idiot who just excuses YA male characters for the romance but let's just say it could be worse? Like he didn't injure Jude nor kill her or anything. And the hate is not one-sided either. Just wanted to clear the air a lil bit.
Anyways, back to the deliciousness of the enemies-to-lovers. Can you find a better word to describe it? No. We all love this trope right?! But honestly, all the books I've read with the enemies-to-lovers trope, from the get-go, I just KNOW that they're not truly enemies. Like the obsession they have is actually you know true feelings. But this one was actual hate. Until later on it wasn't HA. Which THANK YOU now I've truly experienced the amazing-ness that is enemies-to-lovers.
I kinda hate this word but um THE SWOON MOMENTS!! Were just WOW!! Everywhere.
That's it for the romance section. I don't want to bore you.
Seriously leave. If you read these it RUINS the reading experience. Since the books are driven by many plot twists.
——–
This post is very long so I thought I'd just give a smol list of plot points/scenes I loved:
When Cardan immediately recognises Jude because I'm a genius and KNEW it would happen
That scene where Jude falls from the roof and Cardan rushes to her side MY HEART
Can you tell where this is going??
When Cardan – um has a speech – HUH I DID NOT SEE IT COMING
WHEN THE COVER BECAME REAL!! Seriously WHO SAW THAT?!?!
THE ENDING DANCE SCENE AND RIGHT AFTER OMG KILL ME
Wow that epilogue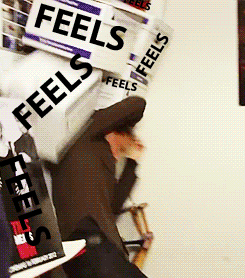 The court can just,,, please shut up because they know shiz.
Currently sitting here NEEDING REQUIRING MORE SCENES.
I FEEL BETRAYED.
Anyways, yeah you already know I love me some good romance. It helps out with the single life to live it out through fictional characters. Judge me some other day.
Ignore the fact that these are all mostly Cardan quotes. The exit is right there.
"Come home and shout at me. Come home and fight with me. Come home and break my heart, if you must."
✿
"Mock me all you like. Whatever I imagined then, now it is I who would beg and grovel for a kind word from your lips." His eyes are black with desire. "By you, I am forever undone."
✿
"This is my room," he points out, affronted. "And that's my wife."
"So you keep telling everyone," the Bomb says. "But I am going to take out her stitches, and I don't think you want to watch that."
"Oh, I don't know," I say. "Maybe he'd like to hear me scream."
"I would," Cardan says, standing. "And perhaps one day I will."
✿
"Jude, you can't really think I don't know it's you. I knew you from the moment you walked into the brugh."
✿
"I feel like a constellation of wounds, held together with string and stubbornness."
✿
"Perhaps you could just allow yourself to be rescued," Cardan says. "For once."
✿
"And if the serpent grows in monstrousness and corruption, if it poisons the land of Elfhame itself, then let me be the queen of monsters. Let me rule over that blackened land with my redcap father as a puppet by my side. Let me be feared and never again afraid."
✿
"And yet my heart is buried with you in the strange soil of the mortal world, as it was drowned with you in the cold waters of the undersea.
It was yours before I could ever admit it, and yours it shall ever remain."
✿
"Mortals are fragile,' I say.
'Not you,' he says in a way that sounds a little like a lament. 'You never break."
✿
"I would settle for even his worst self, his cruelest trickster self, if only he could be here."
✿
"Do not touch her
A terrible silence follows. I wait for him to pronounce judgment on me. Whatever he commands will be done. His power is absolute. I don't even have the strength to fight back.
Whatever can you mean? Randalin says. She's —–
She is my wife, Cardan says"
✿
"Vivi blows a noisemaker. "Here," she says, passing out paper crowns for us to wear.
"This is ridiculous," I complain, but put mine on.
Cardan looks at his reflection in the door of the microwave and adjusts his crown so it's at an angle.
I roll my eyes, and he gives me a quick grin."
✿
"It's you I love," he says. "I spent much of my life guarding my heart. I guarded it so well that I could behave as though I didn't have one at all. Even now, it is a shabby, worm-eaten, and scabrous thing. But it is yours."
✿
"I can't believe he said that and then just walked out, leaving me reeling. I am going to STRANGLE him."
Why is my life over now? Why AM I BEING PUNISHED???
I don't understand.
My body is currently shattered into pieces on the floor. Welp.
Seriously SEND HELP!!
---
HAVE YOU READ THIS BOOK? WHAT DID YOU THINK? IS IT WHAT YOU WANTED? WHAT WAS YOUR FAVOURITE SCENE? LET ME KNOW?
xo