SERPENT & DOVE BY SHELBY MAHURIN // spoiler-free book review: a great enemies-to-lovers romance and witches
Look I don't know who I am anymore either. Like actually being on time with book reviews? Who dis?
Can you tell that was past me a month ago who forgot I could post this book review?? Because yes.
Anyways, hi hello there friends of the interwebs. I am terribly sorry for disappearing for a literal month. And I'm going to explain why in my recap (which is going to be both January and February in one oh well) which should be up in the next few days.
But I wanted to post this so that I'm not a complete blogger failure. So feast your eyes on this messy review and sit tight until I can actually come up with a schedule and back to posting. We'll all pray for a miracle.
Also read look at me reading A POPULAR BOOK ON TIME?? Well alomost on time, and not like 3 years later. Truly I must be a new person.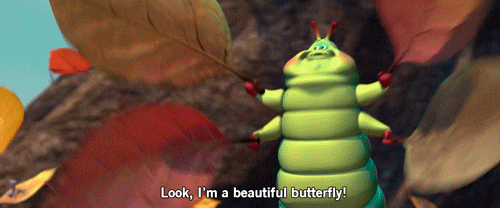 Anyways, let us just get into the review *squealing noises*
Title: Serpent & Dove
Series: Serpent & Dove book #1
Author: Shelby Mahurin
Page count: 519
Date published: 3 September 2019
Genre: New adult historical fiction fantasy
✧
Synopsis:
Two years ago, Louise le Blanc fled her coven and took shelter in the city of Cesarine, forsaking all magic and living off whatever she could steal. There, witches like Lou are hunted. They are feared. And they are burned.
As a huntsman of the Church, Reid Diggory has lived his life by one principle: Thou shalt not suffer a witch to live. But when Lou pulls a wicked stunt, the two are forced into an impossible situation—marriage.
Lou, unable to ignore her growing feelings, yet powerless to change what she is, must make a choice. And love makes fools of us all.
✧
STAR RATING (4.5 out of 5 stars):
✧
Big thanks to Jonathan Ball Publishers for sending a review copy my way. All thoughts and opinions are my own.
Oh my gosh was this book freaking H-Y-P-E-D! Literally everybody was talking about. And I… had my doubts. Like I don't really care for witch stories. I don't actively seek them out. But as soon as I heard that this book was set in old France I WAS INTRIGUED.
And now I definitely get the hype. I UNDERSTAND.
I flew this book so fast, it was so addictive and easy to read omg. I just HAD to know what was going to happen. And it has been a while since I stayed up until like 2 am after reading THE WHOLE DAY.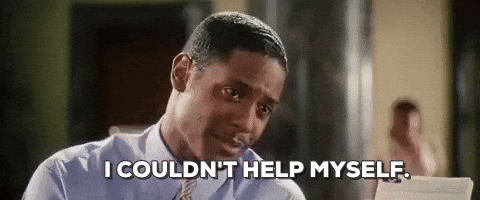 The world got really interesting. At first, this book was SUPER confusing. Like we're literally just thrown into the story without any context or descriptions, which I didn't like. But once you get the hang of it, the world is really cool. There's still so much more to uncover and learn about, making me very excited for the sequel to come out. It's very twisted and intriguing and I LOVE IT.
Unfortunately, the writing is bleh. Very average. Which didn't lower my enjoyment obviously, it doesn't ever really and didn't take away from the story, but didn't do anything to it either.
As I mentioned WOW THE PLOT. There's a lot going on in this book. And you just want to keep reading. We'll get into the characters in a second, but the book is very mysterious. It's constantly hinted that there's this very evil witch. And the magic system in itself is very cool. I keep using that word but I honestly can't think of any other to describe it. I guess fascinating?? This is what happens when I try to be a fancy reviewer person. The book is also very atmospheric and I definitely felt as if I was in there with the characters.
Jean Luc: this guy kinda sucks but somehow I see the author pulling a 180 on him?? Guess we'll have to see.
Ansel Diggory: this boy is a smol cinnamon roll and also Lou's biggest fan™. We have no choice but to stan. Also, no, he and Reid are not brothers. Read the book and you'll find out why they have the same last name.
Coco

(Cosette)

Monvoisin: Omg I loved her character so much, she and Lou made the best sassiest sister squad and IT WAS GREAT. Her witchy power is also SO COOL (love her magic). I thought she was so great and such a brilliant friend.
Captain Reid Diggory: hsksjgsja we have MIXED FEELINGS. On one hand, he also kinda sucked at the beginning. Then he became less annoying, then made dumb decisions near the end. I just,,, DON'T KNOW! I mean I was rooting for him but also wanted to slap him. It's a hot and cold relationship. I'd be lying if I told you I wasn't excited to see him in

Blood & Honey

… at least I'm honest folks
Lou le Blanc: flipping BY FAR my absolute favourite character. She was so FUNNY OMG I WAS CACKLING. She was just so incredibly funny and full of spunk. Lou was just constantly poking the bear i.e. Reid with a stick the WHOLE time and it was EXTREMELY amusing. An icon!!
Let's get to the really good stuff though: the ENEMIES TO LOVERS!! The romance is SO addictive omg. I mean, definitely sometimes not the best but it's still SO GOOD?!?! Even though Reid was a pain in the ass, I was still HARDCORE shipping. This trope man, it HITS THE SPOT. I thoroughly enjoyed it.
This book was just really a whole ride. It was funny and I loved the characters and the magic system. The writing wasn't great and the book definitely isn't perfect. There was a joke in there that didn't sit well with me. And there was something else missing, it lacked development in certain parts. But overall, I had a great reading it and am 1000% here for the sequel.
Because THAT ENDING!! Like what?!?! I'm high-key confused. AND I MUST KNOW WHAT IS GOING TO HAPPEN ahhhh!
"I loved her. Despite everything. Despite the lies, the betrayal, the hurt. Despite the Archbishop and Morgane le Blanc. Despite my own brothers. I don't know if she returned that love, and I didn't care. If she was destined to burn in Hell, I would burn with her."
✧
"Do not urge me to leave you or turn back from you.'" He trailed his fingers down my arm in slow, torturous strokes. My head fell back on his shoulder, my eyes fluttering closed, as his lips continued to move against my neck. "'Where you go, I will go. Where you stay, I will stay."
✧
"There are some things that can't be changed with words. Some things have to be seen. They have to be felt."
✧
"Our lives reflect our hearts."
✧
"Maybe men can learn a thing or two from women."
✧
"Such a love was not something of just the heart and mind. It wasn't something to be felt and eventually forgotten, to be touched without it in return touching you. No . . . this love was something else. Something irrevocable. It was something of the soul."
✧
"I-I've never seen anyone savor anything the way you do everything. You make me feel alive. Just being in your presence – it's addictive. You're addictive. It doesn't matter you're a witch. The way you see the world . . . I want to see it that way too. I want to be with you always, Lou. I never want to be parted from you again."
Seriously though I NEED BLOOD & HONEY!!!!!
Give it to me NOW.
*grabby hands*
---
HAVE YOU READ THIS BOOK? DID YOU LIKE IT? WHAT DID YOU THINK? WHAT WAS YOUR FAVOURITE PART? WHO IS YOUR FAVOURITE CHARACTER? LET ME KNOW!
xo