ONE OF US US NEXT BY KAREN M. MCMANUS // spoiler-free book review: a mystery i actually loved ft. deadly games and great characters
My friends LOOK I READ AN ACTUAL BOOK!!
It has been too long aghhh. But my mojo is back, I'M BACK FOLKS. And it feels SO GOOD.
Anyways yes book review! Let's just chat about this book that I positively devoured in like 12 hours. That I also freaking LOVED.
Title: One of Us Is Next
Series: One of Us Is Lying book #2
Author: Karen M. McManus
Page count: 375
Date published: 7 January 2020
Genre: Young Adult mystery thriller
♢
Synopsis:
It is a year after the action of One of Us Is Lying, and someone has started playing a game of Truth or Dare.
But this is no ordinary Truth or Dare. This game is lethal. Choosing the truth may reveal your darkest secrets, accepting the dare could be dangerous, even deadly.
The teenagers of Bayview must work together once again to find the culprit before it's too late . . .
♢
STAR RATING: (4.5 out of 5 stars)
♢
A huge thanks to Penguin Books South Africa for kindly sending this review copy my way! All thoughts and opinions are my own.
I apologise that I only just now remembered that I also should have reviewed the first book when I read it ages ago. Whoops, I guess?? I guess we'll count this as two reviews in one even though it's not
Anyways so um nobody told me THIS BOOK WOULD LEAVE ME SHOOKETH?!?! Like seriously the audacity?? Yes, I did just unfriend all of you… jk unless?
So I have read both of the author's previous books, obviously. And I super enjoyed the first book in the series ONE OF US IS LYING, it was a solid 4 stars. Her second book, TWO CAN KEEP A SECRET, I didn't love as much, I gave it 4 stars at first but have since realised that it was actually more 3 aka average. Don't come @ me, we all have different opinions okay. And I mean this to protect only myself, that I don't read many mystery novels since it's not my preferred genre, but I genuinely LOVED this book.
I'm having an existential crisis right now because I don't know who I am at this point.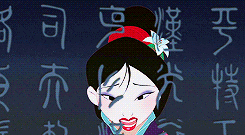 I freaking read this book in like 12 hours people!! I hadn't finished a single book in March so you can say that I was chuffed with myself. But yeah I FLEW through this book. It was addictive as heck. The writing style is really easy to read and follow.
And of course, the mystery had me hooked. Which I was pleasantly surprised by tbh. I usually don't care for that aspect of the story because they're never engaging. But folks I was thoroughly invested. I sort of liked that it wasn't a murder mystery from the very beginning, I like that it was more of a 'guess who?' kinda game. I don't tend to care for murder mysteries all that often, I prefer other types of mysteries, idk why.
As I said, the writing is really easy to read and follow. I also thought that the author did a great job with the multiple POVs, which if I remember correctly, was not the same for book one, that was slightly confusing.  So props to the author for making each of the character's voices distinct because YES. She also skipped to the next character each chapter very cleverly which I really appreciated. It was annoying sometimes because I didn't want to skip the POV, but it was admittedly very clever.
I would speak more specifically about each of the characters. I tried to but it's too spoiler-y and I didn't want to ruin the fun people. So I'll just talk about our main characters hehe.
Phoebe Lawton: I did mention that I liked almost all of the characters and Phoebe is the one I'm on the fence about. I did like her but eh she's not my favourite of the three. I didn't trust her for a while and she never seemed very endearing either.
Knox Myers: I did however really like him, this boy is precious and I very badly wanted to give a hug quite a few times. I loved his relationship with Maeve, drama aside, and also the complexity of his character.
Maeve Rojas: but my absolute favourite has to be Bronwyn's loveable sister because I cared for her deeply. I loved her in the first book and think she was a great pick as a narrator. I really enjoyed her love interest too. I love how smart she is and ahhh just everything. Maeve is great and WE LOVE HER!
We cannot ignore the elephant in the room though. Seeing as when I read the first book that I was total trash for Nate and Bronwyn. Which I still am and for the first bit of the book they were the only reason I kept reading. Whoops. Come on, we already knew I was a trashy person. I just,,, SHIP THEM SO DAMN HARD. I can't help myself. You can't help yourself. But ahh *sighs* I LOVE THEM OKAY!! Also we stan Addy and Maeve for rooting for them as hard as I did.
Also loved that Cooper and Kris were so adorable. YES!! GAY RIGHTS!!
And finally THAT CLIFFHANGER. You're seriously not suggesting that we have to wait three more years for a third book. Okay, nothing has been said about a third book but a girl can wish. I just,,, *screams into the void* WHY DO BOOKS END LIKE THIS?!?!?
I did love the chapters right before that ending though. I'm just um, SHOCKED okay!!
"Who do you want to be? The guy who goes along or the guy who stands up? This is the time to decide."
♢
"I don't understand why the world insists on stuffing kids into boxes we never asked for, and then gets mad when we won't stay there."
---
HAVE YOU READ THIS BOOK? WHAT DID YOU THINK? OR IS STILL ON YOUR TBR? WHAT ARE YOUR FAVOURITE THRILLERS/MYSTERY NOVELS? I'M VERY KEEN TO KNOW!
xo