BEACH READ BY EMILY HENRY // blog tour book review: my heart feels like it was stabbed a thousand times over ft. amazing banter & many tears
I would like to thank Emily Henry for destroying my emotions. I would also like to have a personal chat with her because HOW DID SHE DO IT???
My heart has been shattered into pieces and I blame THIS. FREAKING. BOOK.
I'm mad. But in a good way. Wow, what has my life come to?
But also HAPPY RELEASE DAY TO ONE OF MY NEW FAVE READS!! Let's get into the review.
Title: Beach Read
Author: Emily Henry
Page count: 384
Date published: 19 May 2020
Genre: Adult contemporary romance
☀
Synopsis:
A romance writer who no longer believes in love and a literary writer stuck in a rut engage in a summer-long challenge that may just upend everything they believe about happily ever afters.
Augustus Everett is an acclaimed author of literary fiction. January Andrews writes bestselling romance. When she pens a happily ever after, he kills off his entire cast.
They're polar opposites.
In fact, the only thing they have in common is that for the next three months, they're living in neighbouring beach houses, broke, and bogged down with writer's block.
Until, one hazy evening, one thing leads to another and they strike a deal designed to force them out of their creative ruts: Augustus will spend the summer writing something happy, and January will pen the next Great American Novel. She'll take him on field trips worthy of any rom-com montage, and he'll take her to interview surviving members of a backwoods death cult (obviously). Everyone will finish a book and no one will fall in love. Really.
☀
Click here for purchase links!
☀
STAR RATING: (5 out of 5 stars)
☀
Big thanks to Penguin Random House International for having me on the tour and for the eARC via Netgalley! All thoughts and opinions are my own.
I'm feeling anxious right now whilst I write this. Might be the book. Might be me. But oh well.
I would just like to personally thank Emily Henry for writing this book and thereby blessing my life with it. I'd also like to sign up to be her best friend. Please and thank you.
My heart has been hollowed out folks. It's a thing. She's done it.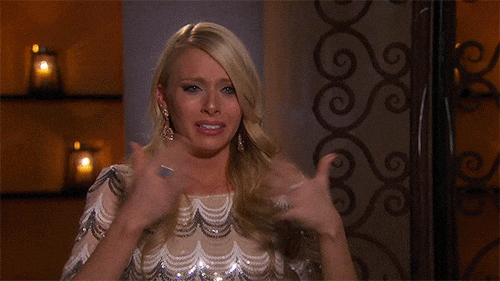 This book was amazing, send tweet. Actually, scratch that, SEND FREAKING HELP.
Omg so as you can probably gather, um, I LOVED this book!! Please be wary that this book review will contain WAY too many exclamation marks. Emily Henry is a genius and also a queen. I've only read A Million Junes (which I thoroughly loved) but I have both of her other YA books on my tbr and shall read promptly after writing this review because YES. Even though I've only read one of her books, I was still very curious to see how she'd write adult romance. I'm not very knowledgeable when it comes to this genre but who cares. Of course, she nailed it and I shall proceed in reading anything she writes.
As I said, I haven't read many adult romances. I'd only read two before this (one that wasn't my favourite and the other that I also thoroughly loved) but I've come to know my taste when it comes to what I'm looking for. And this book was just that and more.
Not only is what Emily Henry writes (we'll get into her writing in a sec) but the characters have such well-developed backstories, which I really appreciated. They feel so three-dimensional, you can truly feel for them. I truly felt like I was living in this beach house and just hanging out with everybody.
Can we also just talk about this premise? Because it's UM GENIUS?! First of all, I just want to clarify that everybody's been saying that the two characters have writers' block, which isn't entirely true, just so you know. I didn't agree with that pitch. Anywayssss, so the characters ARE COLLEGE RIVALS??!! Which just already amazing and I didn't know that going in. But also just the fact that it's a budding romance between writers, published and popular authors, mind you. Which is just SO COOL? They have to like take breaks and get words in, which I loved.
This book also felt really personal too. Both of Emily's books that I've read revolve around grief and loss. And specifically with this one about Emily's relationship with writing. Plus I got the feeling that the romance was pretty similar to something she'd experience because of the dedication. Also, dedication appreciation real quick, because I don't pay enough attention to them and this book made me realise this.
Okay, so, writing. It's beautiful and brilliant. Emily's writing is just so immersive and descriptive. What she writes is also incredibly relatable. I don't know how to describe it, truly. Trust me I guess??
Did I mention the banter? Because let me tell you, the dialogue in this book is some of the best ever. I was DYING OF LAUGHTER!! OMG, it's so hilarious, I can't even deal. I was truly cackling. It's just so skilful and real.
Pete: this woman is so great and we STAN Gus's lesbian aunts. Thank you and good night. But also I just loved how awesome she was for Gus.
January's parents: I'm putting them into a combined category because I sorta feel the same. I was on the fence about both of them and didn't fully trust them. Not sure. The relationship is very complex and I appreciated that, not that it's okay but you get what I mean.
Shadi: is this girl just the bestest friend?? I loved her relationship with January and all the texting. Twas great!!
Gus: this cinnamon roll. I adore him with my entire heart. Gus is that broody boy™ with a messed up childhood but I don't even care (I mean this shiz is real so why do we care??). I loved how funny he was and also how he was a secret soft marshmallow. One of the bestest secret fluffsters too omg. At first, he was a little secretive, but you totally get it later and just ughh,,, He was just,,, he needed a hug. One of my new favourite characters for sure.
January: gosh I loved this girl too. She also needed a hug. And IT SUCKS what she has to go through. Luckily she has someone to help *cough* Augustus *cough*. I know, I'm incredibly sly. I loved how relatable she was, like basically me and I really connected with her. I just thought she was incredibly well-written and we also love her name. Because YES.
LET'S. TALK. ROMANCE.
Because that's what we're all here for.
MY HEART FREAKING STOPPED!!!! I told you that the banter was amazing right? Well, that's because their chemistry freaking seeped off the page, it was GLORIOUS! I shipped them so hard. The premise of the book just suited it so well. You could immediately tell they had a different relationship at college and that something was up. I loved how grumpy they both were. I just loved what they did for one another. I loved how Gus was totally there for consolidation and then how January was going to be there for him. You could just instantly tell that they were always going to be there for each other.
Also, seeing as this is an adult romance, I should bring it up. Emily Henry writes YA and adult romance has sexy scenes, to some degree. My personal taste just doesn't like smut with vulgar language, like no no not for me. This book has sex but its totally not like that and I thought it was done really well.
Also wow those freaking notes across the windows… were amazing? We loved. Twas great slow burn and then so WORTH IT.
Me: Alexa, play Everybody Hurts by R.E.M.
-You'll get it when you read it *smirks*
hi hello, minor spoilers!! Not really spoilers but I didn't want to ruin the surprise so if you want to go in semi-blind for a better experience then don't read.
As I mentioned earlier, January has a really difficult relationship with her parents and I really appreciated how Emily Henry approached that. The way that January has to deal with it very hard to read but also super well done. And also her relationship with her mother and having to deal with not knowing what really happened to her dad. It's all messy and made it super realistic.
I also loved Gus and January's "dates". I thought that was a genius way to get them to hang out and know each other instead of just staring endlessly through windows or chance encounters. Tis a great time.
The epilogue = beautiful
☀
I just,,, thoroughly loved this book. Please read it.
It's romantic and sad at the same time, with amazing writing and characters. And also just trust me, it's THAT GOOD OKAY!!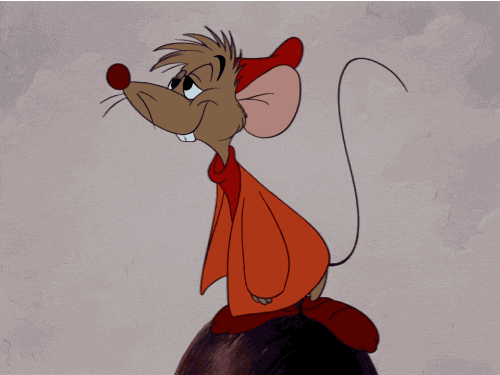 "And that was the moment I realized: when the world felt dark and scary, love could whisk you off to go dancing; laughter could take some of the pain away; beauty could punch holes in your fear. I decided then that my life would be full of all three."
☀
"Again and again he told me I wasn't myself. But he was wrong. I was the same me I'd always been. I'd just stopped trying to glow in the dark for him, or anyone else."
Emily Henry writes stories about love and family for both teens and adults. She studied creative writing at Hope College and the New York Center for Art & Media Studies, and now spends most of her time in Cincinnati, Ohio, and the part of Kentucky just beneath it.
☀
☀
---
HAVE YOU READ THIS BOOK? WHAT DID YOU THINK? IS IT ON YOUR RADAR? DO YOU LIKE ADULT ROMANCE? WHAT IS ONE OF YOUR FAVOURITE READS OF THE YEAR SO FAR? I'D LOVE TO KNOW!
xo