CHILDREN OF BLOOD AND BONE BY TOMI ADEYEMI // spoiler-free book review: late to the party as usual but look!! i read a high fantasy
The year is 2018 and not 2020, you read the date wrong.
Wait…
Hi, I don't think we've ever met? My name is Ruby and I read anticipated releases/hyped books a million years after they're out. It's nice to meet you.
Ha love being self-deprecating.
Anyways hi hello, before we get into the review, it's no longer "trending" but I'm still going to talk about how terribly important BLM is so kepp reading for LINKS!!
#BLM
We need to keep showing support for the Black Lives Matter Movement, right now and the day after and the day after that. There is so much work to be done and it requires everybody's effort to make a change. So I'm linking lots of resources that I urge you to make use of if you haven't already. The only way change will happen is if we make it. I am continually educating myself to be the best ally I can be, to be aware of my white privilege, and you should too. Keep your voices loud, in support of BLM, I don't mean make excuses or to talk about yourself. Come on now people.
FOR IMPORTANT LINKS CLICK HERE ⇣⇣

Petitions to sign

↳ National Action Against Police Brutality

↳ More

DONATE!!

↳ Watch this Youtube video where all AdSense revenue gets donated

Directly contact

↳ Collins Khosa email template

Ways to be a better ally

↳ Read non-fiction about racism

More ways to help – click for the card and BLM website
Title: Children of Blood and Bone
Series: Legacy of Orisha book #1
Author: Tomi Adeyemi
Page count: 531
Date published: 6 March 2018
Genre: Young Adult high fantasy

♔
Synopsis:
They killed my mother.
They took our magic.
They tried to bury us.
Now we rise.
Zelie remembers when the soil of Orisha hummed with magic. When different clans ruled – Burners igniting flames, Tiders beckoning waves, and Zelie's Reaper mother summoning forth souls.
But everything changed the night magic disappeared. Under the orders of a ruthless king, anyone with powers was targeted and killed, leaving Zelie without a mother and her people without hope. Only a few people remain with the power to use magic, and they must remain hidden.
Zelie is one such person. Now she has a chance to bring back magic to her people and strike against the monarchy. With the help of a rogue princess, Zelie must learn to harness her powers and outrun the crown prince, who is hell-bent on eradicating magic for good.
Danger lurks in Orisha, where strange creatures prowl, and vengeful spirits wait in the waters. Yet the greatest danger may be Zelie herself as she struggles to come to terms with the strength of her magic – and her growing feelings for an enemy.
♔
STAR RATING (3.5 out of 5 stars):
Thank you kindly to Pan Macmillan South Africa for the review copy! All thoughts and opinions are my own.
Wow!! What a heckin R-I-D-E my dudes.
Where do we even begin??
Also, please ignore that it took me like 2 years to read this book. I'm never read on time okay. I already put shame on myself.
I guess I just want to say that I literally could. not. stop. reading!! It was so addictive I cannot even tell you. This book is chunky AND a high fantasy, so when I tell you that I was flying through the pages, I think I was a different person.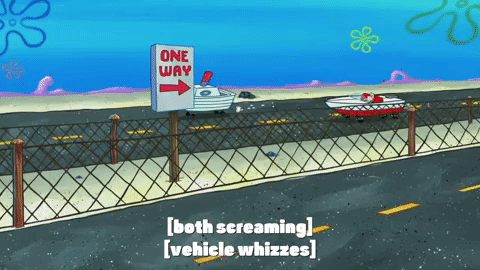 Excuse me I'm still laughing at this gif ommgggg because TRUE STORY.
I absolutely ADORED the world and world-building. I hate to be that bish who uses dumb words, but it truly was rich and layered. The magic and magic system was SO COOL. Took me a while to remember everything, but that's me being stupid.
And the political system was super interesting and "layered". I'll stop, I promise. *insert that one lady gaga meme*
It was just so much fun. I really liked the characters and their interactions. There was some great romance that I was HERE for. I think Tomi is a MASTERMIND with delicious descriptions and her writing style was stunning. Seriously, though, so pretty and lyrical.
The character dynamics were also so GREAT. As I said, I really loved the romance. I'll get into it in a sec because they did get slightly too dramatic for my taste, but on the other hand, I was also eating that shiz up so… there's that. I also really was into the relationship between the king and his son. I was fishy about Tzain and Amari at first, but I liked them towards the end. Zélie and Inan are… complicated. Imma still root for these idiots but… you two need to talk. Zélie and Amari had such a great friendship though, we loved that.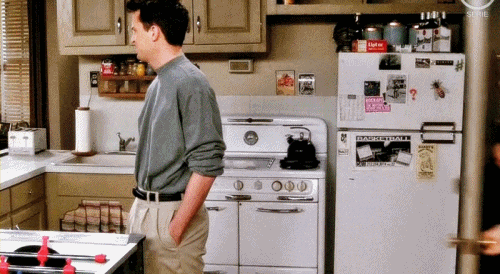 But my complaint lies here and this may just be a personal preference because I haven't seen anybody talk about it. First, I didn't like that this book was written in the first person. It got on my nerves because it made the characters feel super dramatic because we were in their heads ALL THE TIME. They were lowkey too dramatic and in some parts, the angst was just way too much for me.
And the plot, though fast-paced, felt very choppy and didn't flow nicely. Also a personal preference, but I don't think I like being with a group of characters for their entire adventure, idk if that makes any sense. But I prefer being with the characters for longer periods of time?? That has nothing to do with the book though so no-fault.
And lastly, I feel like there was a slight shift in the last 150 pages, I was told that they were the best parts, but I got so irritated, and to replace another p word, peeved, off with the characters. I wanted to STRANGLE them. Like can you please STOP!!! So that was a time. Luckily, yes those last 30 pages were brilliant and there were lots of plot twists and I loved. But my enjoyment did dwindle. Smoke may have been coming out of my ears. It's fine. We're fine.
I still thoroughly enjoyed this book though. I thought it was a stellar debut and I do plan on picking up the sequel. Crossing all fingers and toes that I enjoy it more than others seem to though.
Such a great book. A whirlwind of emotions lemme tell you.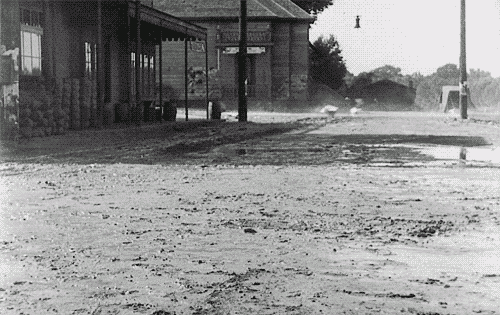 Tomi Adeyemi is a queen btw!! She saw my photo of the sequel on Instagram and reacted to my story. I felt very honoured *smirks*
"You crushed us to build your monarchy on the backs of our blood and bone. Your mistake wasn't keeping us alive. it was thinking we'd never fight back"
♔
"Gods are nothing without fools to believe in them."
♔
"They don't hate you, my child. They hate what you were meant to become."
♔
"As it fades, I see the truth – in plain sight, yet hidden all along. We are all children of blood and bone. All instruments of vengeance and virtue. This truth holds me close, rocking me like a child in a mother's arms. It binds me in its love as death swallows me in its grasp."
♔
"As long as we don't have magic, they will never treat us with respect. They need to know we can hit them back. If they burn our homes, we burn theirs, too."
♔
"I'm the very monster I hunt."
♔
"Love is too strong, too intense, for what I feel. For what I am allowed to feel."
♔
"It doesn't matter how strong I get, how much power my magic wields. They will always hate me in this world."
♔
"Everyone else feels like being caught in the rain. You're the whole tsunami."
♔
"I rest my forehead against hers, and we sit in a comfortable silence, translating our love through touch. The Princess and the Warrior, I decide in my head. When they tell the story of tomorrow, that is what they shall call it."
---
HAVE YOU READ THIS BOOK? WHAT DID YOU THINK? WHAT ABOUT THE SEQUEL? DID YOU LIKE IT? WHAT IS THE LATEST FANTASY YOU READ? I'D LOVE TO KNOW!
xo