MID YEAR BOOK FREAK OUT TAG // what is 2020? ft. starting a youtube channel
Ah, it is that time of year once more. It's not Christmas, but Christmas in July… for us book people.
Anyways, this year has been… meh for me so far. I've been doing a lot of rereads this year so my answers aren't that great.
But we'll just see I guess?
BLM
Before we get into this post, I'm just wanting to remind you that the world is still in chaos and I HIGHLY urge you to do everything you can to help.
CLICK HERE FOR IMPORTANT LINKS ⇣⇣

Petitions to sign

↳ National Action Against Police Brutality

↳ More

DONATE!!

↳ Watch this Youtube video where all AdSense revenue gets donated

Directly contact

↳ Collins Khosa email template

Ways to be a better ally

↳ Read non-fiction about racism

More ways to help – click for the card and BLM website
YOUTUBE
FRIENDS!! I DID A THING!!
I've been wanting to do this for AGES because if you didn't know, BookTube was where I discovered the online book community. I watch it ALL THE TIME and I've been wanting to start my own channel for the longest time. I've always been way too self-conscious and hate editing myself. But I just, in a spur of the moment, filmed a video the other day and I am really pleased with how it turned out.
I'm not entirely sure what I'll be doing on there, I'm just going to film whatever I want and whenever I feel like it. Something fun and creative.
So I did THIS tag over on MY CHANNEL, all the answers are in this blog post, so you don't have to watch it if you don't want to, but it would be nice if you would *wink wink*. The answers are a bit different. I'd love it if you can give it a watch and let me know what you think. Also, leave any suggestions or requests of videos you'd like me to do. K thanks bye.
I'm very excited about this new endeavour and I hope you like it.
Let's proceed with the questions…
BEST BOOK YOU'VE READ THIS YEAR SO FAR
Chain of Gold by Cassandra Clare
You know, I wish I could stand here and pretend to be original, but unfortunately, I cannot. And tbh I actually do not know if this is a fave, I don't really have one. I usually have a very distinct feeling of knowing when books are 5-stars for me, but this year has been different. So I'm only going with this one because when I finished it… I had no words. And not in the sense that I ADORED it, but I genuinely did not know what to say. I had so many emotions and when I finished it, I honestly had anxiety for a full week because I didn't know what to do with myself.
I'd been highly anticipating this book for so long and I read it SO FAST and just,,, was so confused because I didn't know what to think. It BROKE me, which is why I'm giving it number one spot (I do have some other faves but those are for later questions shhh). I do plan on rereading it so I can solidify my thoughts and take a bit more time. Because I do think I genuinely ADORED it but my emotions were just so over the place because I love this specific set of characters so much. And there's my long and rambly explanation that you didn't really need but oh well. Amazing.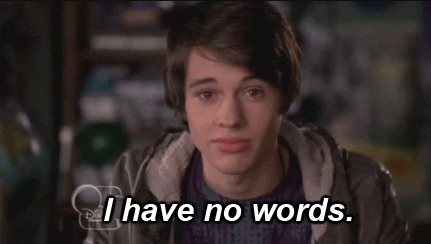 BEST SEQUEL YOU'VE READ SO FAR
Imagine Me by Tahereh Mafi
Idk if this counts as a sequel but I haven't really read a book two in a series this year so it'll have to do. Anyways, we are Shatter Me trash in this household and it is mandatory to read my favourite parts of Ignite Me at least once a week. I'm not even kidding. Send help.
Anyways, so I legitimately read this book in one afternoon, which is rare because I,,, I actually don't know. I'm lazy okay. Anyways, I know this series isn't prime literature but I can't help but love it, and this book just sucked me in. I was just so hyped to see how the series would end and I ended up super loving it. I haven't adored these newest ones but I thought this one was so much better and I,, you know what just go read my review if you want more thoughts because I apparently can't think coherently.
NEW RELEASE YOU HAVEN'T READ YET BUT WANT TO
I literally just did a whole post with a bunch of them so here are the few that I'm ~ most ~ excited to get to.
Anna K by Jenny Lee: I have not read Anna Karenina, nor do I know if I ever will, because it is thicc. BUT I've seen some stellar reviews for this one and I MUST READ. The premise also just sounds really cool, it's set in New York and there's rich people drama. We're here for the angst.
♡
Heartstopper Volume 3 by Alice Oseman: I mean OF COURSE I'm excited to read this one, these comics are such an adorable time and I will always want more Nick and Charlie (we may as well also mention their novella being rereleased this year too, which I have read but of course need that new PB edition). I'm particularly pumped for this one because its set in Paris, I believe, and I've heard people say it talks about Charlie's eating disorder.
♡
The Ballad of Songbirds & Snakes by Suzanne Collins: I,,, do not know why I have not read this yet, I am truly the fakest of fans. I, um, may or may not ADORE ADORE ADORE the Hunger Games series and am SO READY to read this book you don't even know.
♡
Clap When You Land by Elizabeth Acevedo: I am behind on Elizabeth's books, but ugh both of her latest ones I just KNOW I'm going to love. I plan on doing a lil marathon and just reading both of her books back to back and it's going be a jolly* good time.
♡
Loveless by Alice Oseman: another Alice Oseman? You can tell we love her in this household. So, OF COURSE, I need to read this one. I hear that it is very personal and I,,, am lowkey scared. This is own voices for asexual and aromantic rep btw.
*my British roots just popped out wow
MOST ANTICIPATED UPCOMING RELEASE
Freaking love how I made said post but couldn't remember almost any of the books from that list. Click here for more btw.
Cemetery Boys by Aiden Thomas: This book sounds so amazing ahhh. It has trans and Latinx rep and the accidental summoning of ghosts??? WE NEED IT!!
♡
Blood and Honey by Shelby Mahurin: my body is ready for this trashy sequel. That's all that needs to be said. Moving on.
♡
The Invisible Life of Addie La Rue by V.E. Schwab:
sksks NOT READY FOR THIS BEAUTY OMGGG!! I just KNOW Victoria Schwab is going to murder me. And I willingly accept that. Okay? Okay. whoops accidental tfios reference
♡
How The King of Elfhame Learned to Hate Stories by Holly Black: the faerie queen is blessing with a book from Cardan's POV and this time, I mean it when I say I am not ready. Please send help come November because I will most likely be missing…
BIGGEST DISAPPOINTMENT OF THE YEAR SO FAR
♡
Again but Better by Christine Riccio
Idk if this book was necessarily disappointing but I did hope that I might like it? Which I didn't. And gave it 2 stars.
The writing was meh and the character development wasn't really there. The cheating was just a no-no. Like I can see what Christine was trying to do but it was just all done wrong. The only thing I liked was that it was set abroad at college. But everything else was just handled poorly and I get that its a debut but still. Nah not my thing and I really thought that there was potential for me to like it.
♡
Only Mostly Devastated by Sophie Gonzalez
Since I first started putting this post together, I've read another book to add to this question. And it was TRULY disappointing. I also gave this one two stars… and… ugh I just don't even want to think about it. This one was one of my most anticipated releases and I had every expectation that I was going to adore it. A queer Grease retelling is so my thing. But I am devastated (ha) and I am salty. Remember the days when I always left this question empty? This book was just… not good. The romance was… not there and was terribly toxic. I didn't like the writing style, and I usually LOVE witty and funny writing. There was too much immature angst and miscommunication.
Nope. Nope. Nope. This book was just a whole train wreck and I don't want to talk about it anymore. Maybe it was just me because I've seen only glowing reviews from friends but ugh no thank you.
BIGGEST SURPRISE OF THE YEAR SO FAR
One of Us Is Next by Karen M. McManus
This book came as a surprise because I never seem to like YA mysteries, they usually never do anything for me or I just don't care about the mystery plotline. I've read both this author's previous works, the first in this series I enjoyed and the other was a bit bland for me, but this one was SUPER good. I liked the characters and plot progression. And I was genuinely interested in the mystery. I also don't LOVE murder mysteries which I found most thrillers are about, so I think it helped that this didn't centre around a dead person at first welp. I loved seeing the characters from book one and I just really enjoyed this!
Click here for my review < 3
FAVOURITE DEBUT OR NEW AUTHOR
Yay, so we have two answers for this because I love these ladies A LOT and wanted to talk about them.
♡
Emily Henry
Wow, this is literally also last year's answer, so love that for me. I mean she technically is new because I read her adult debut so there you go, do with that what you will, free to @ me. Anyways, yes I read Beach Read and askjhajsj LOVED IT SO SO SO MUCH!!! It was SO GOOD?? And I,,, ugh just literally just want to read all her books because the writing is BEAUTIFUL. I got to be part of the blog tour which is so amazing. I just loved basically everything about that book and now I MUST read The Love That Split The World and When The Sky Fell On Splendor, which the only two books by her I haven't read yet.
♡
Tomi Adeyemi
Yay, so I FINALLY read Children of Blood and Bone which I'd been putting off for far too long. And it wasn't an all-time favourite, but I still thoroughly enjoyed it and thought it was a brilliant debut fantasy. Anyways, I'm mentioning her here because I just really admire her. I interacted with her on Instagram and she's just so cool?! I think she's such a lovely human bean and yeah I want to support everything she does. Tomi is so talented and so deserving of all the buzz she gets. We love to see it.
But also just LOOK at the stunning photos of her that I'm just obsessed with. A GODDESS!!
NEWEST FICTIONAL CRUSH
THIS QUESTION IS HARD THIS YEAR. WHY??!!
We could go with Sir Richard Gansey Campbell III because me TRC reread solidified my undying love for this boy. But idk is that considered cheating?
¯\_(ツ)_/¯
Okay, I've chosen Anne and Gilbert from Anne of Green Gables because I love them both. SUCH a good book ahhhh!!
Honourable mention goes to Dani from Take A Hint, Dani Brown because she was great *insert heart eyes*
NEWEST FAVOURITE FICTIONAL CHARACTER
I could be terrible and go with Ronan (from TRC) but I don't want to so instead…
I really loved Asher from Meet Met At Midnight. The main female character was a tad.. dramatic so oh well. Really enjoyed Asher's character though. I related to him a little bit, he has a big heart which I like to think I also do. This book is really fun btw. If you want a good YA summer contemporary romance. It's set at a lakehouse and there's a slight enemies to lovers kinda situation going on. And lots of pranks. It's really great!! Click here for my review.
BOOK THAT MADE YOU CRY
Beach Read by Emily Henry
This book!!! It deals with grief and the cry-baby that I am cannot deal when characters, or people in general, talk about death or losing a loved one. So this book got me because it deals with grief. Obviously alongside this being an adult contemporary romance. And oof SO SO SO SAD. Really tugs at the heartstrings.
This book was also a contender for favourite book of the year but decided to use it to answer this question because if a book can make you cry then it has to be good? Right?
Click here for my review < 3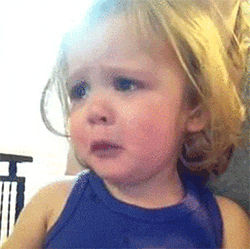 BOOK  THAT MADE YOU HAPPY
The Flatshare by Beth O'Leary
This book… was such a delight oh my. I have gotten into adult romance, as you can tell. And this was one of the first that I read and it was so refreshing. I LOVED that even though the premise is very strange, unrealistic and has that classic rom-com premise, it didn't seem like that at all. The romance was so adorable and heartwarming and just,,, healthy. The side characters and sub-plots were so fleshed out. And I had the best time reading it. Highly recommend < 3
FAVOURITE BOOK TO MOVIE ADAPTATION OF THE YEAR
♡
To All The Boys: P.S. I Still Love You
Why don't we like this movie? Can't relate. It just gave me ALL the feels and I had the freaking best time watching it. It's very different from the first film, which I think is still my favourite, but nonetheless I thought this sequel was very well done. And I'm SO excited for the next film to come out, whenever that may be. Hopefully soon.
*whispers to Netflix* hint hint wink wink
Idk if it was better than the book because tbh I didn't really like the second book, but from what I can remember it stayed very true and had everything in there that needed to be. All-in-all really liked it.
♡
His Dark Materials
This show…. is SO SO SO SO SO good omgggg. I cannot even believe it.
Hi hello, I am terrible at watching television and am very specific about what I watch and hwat I like. And I am OBSESSED with this show!!!
I have not read the books yet and idk if I want to, I've heard mixed things. Lemme know if I should do so and if it's worth it (I love Lrya and Will!!). I do however NEED the second season asap. I am very upset that it ended and that there are only 8 episodes. Like hello, EXCUSE ME?! Rude.
Anyways, please please please go watch it if you haven't. It's so well done and well made and you can tell the budget was high 😉
FAVOURITE REVIEW WRITTEN THIS YEAR SO FAR
This one is super special because it was the first blog tour I ever participated in and it's a book I have very fond and loving memories of so. There we go. That's my answer. Moving on.
MOST BEAUTIFUL BOOK YOU'VE BOUGHT SO FAR THIS YEAR
Children of Virtue & Vengeance by Tomi Adeyemi
I was so lucky to have won this book in a giveaway and ugh IT IS SO GORGEOUS. The edges are orange and it is SIGNED. And I,,, am speechless. It's like one of my favourite books that I own now *stares at it all day*.
Also, I need to read this one asap before I legitimately forget everything that happened in book one which I FINALLY read this year. Took me freaking long enough. I have a review up of book one if you're interested ~ click here
BOOKS I NEED TO READ BEFORE THE END OF THE YEAR
Wish me luck with all of this eeppp. There are TONS more on my 2020 tbr and 2019 releases I desperately need to read. Wish me luck…
Also if you've done this tag and want me to read it, feel free to link it below! I ain't gonna tag anyone because you have a) probably already done it or b) already done it HA.
---
WHAT HAS BEEN YOUR FAVOURITE BOOK OF THIS YEAR SO FAR? BEST SEQUEL? MOST DISAPPOINTING OR SURPRISING READ? HAVE YOU DONE THIS TAG YET? LET ME KNOW!
xo