BOYFRIEND MATERIAL BY ALEXIS HALL // spoiler-free book review: queer fake-dating that'll make milk come out of your nose
Hello there friends, we're back with a book review today about a delightful book you all should read for all the smiles.
I had absolutely no idea how I would feel about this book and I got the lovely opportunity of reading it before release date and just,,, agh such a lovely time.
I guess keep reading to find out more? I sound like a salesperson omg no.
Title: Boyfriend Material
Author: Alexis Hall
Page count: 432
Date published: 7 July 2020
Genre: Adult contemporary romance

✉
Synopsis:
Wanted:
One (fake) boyfriend
Practically perfect in every way
Luc O'Donnell is tangentially–and reluctantly–famous. His rock star parents split when he was young, and the father he's never met spent the next twenty years cruising in and out of rehab. Now that his dad's making a comeback, Luc's back in the public eye, and one compromising photo is enough to ruin everything.
To clean up his image, Luc has to find a nice, normal relationship…and Oliver Blackwood is as nice and normal as they come. He's a barrister, an ethical vegetarian, and he's never inspired a moment of scandal in his life. In other words: perfect boyfriend material. Unfortunately, apart from being gay, single, and really, really in need of a date for a big event, Luc and Oliver have nothing in common. So they strike a deal to be publicity-friendly (fake) boyfriends until the dust has settled. Then they can go their separate ways and pretend it never happened.
But the thing about fake-dating is that it can feel a lot like real-dating. And that's when you get used to someone. Start falling for them. Don't ever want to let them go.
✉
STAR RATING: (4 out of 5 stars)
Thank you to Sourcebooks Casablanca for the eARC via Netgalley & ALC via Libro.fm! All thoughts and opinions are my own.
This book just gives you ALL the happy, gleeful smiles and we were living for it.
Also, I don't know if this reflects badly on my sleeping habits but I did stay up until 4.30am reading because I was so enchanted by this book.
To sell you very quickly, let's just say it has all the Red, White and Royal Blue vibes. Not to compare two queers books against each other, but it does have a very similar feel. The covers are also quite similar, that's first noticeable, but I found the banter and relationship between the two main characters similar to that in RW&RB 🙂
✉
First of all, I ADORED the audiobook narration and it's what honestly made the experience for me. I loved all the voices the narrator did for each character and the way they brought Luc's character to life. I read along with my ebook for a little while and I loved doing it like that. It literally was like watching a movie and I was just living my best life
The writing was so really great and is PACKED with witty lines. We all know how I'm a sucker for banter and it didn't disappoint. I loved the setting and how I was transported to London. Very nostalgic.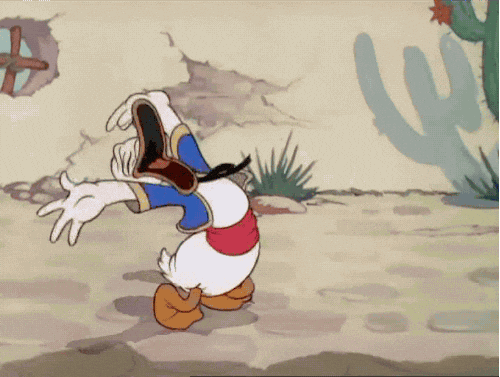 But the best part was the characters. They're all so well-written and three-dimensional. 
Luc was, I think, my favourite. He's the literal definition and embodiment of disaster gay™ and,,, needs protection at all costs. And also a slap across the face. He just word vomits everywhere and can't control his emotions and I ADORED him. Oliver was also a sweetheart. But also needed a slap across the face. He's an anxious bean with posh family issues. They're the best kind if we're being honest.
The side-characters were also just a TREAT. Luc's mother was my favourite, especially her voice. (Pssst listen to the audiobook). But his friends and Oliver's friends as well.
The family dynamics… oof so complicated. But made the story so complex and, frankly, interesting. Even though they suck. Truly. We're talking about Luc's father as well as Oliver's parents. They're the freaking WORST. Honestly.
✉
And that romance. All the giddy feels. I loved their inside jokes and just the way they interacted and… worked. As I mentioned, both these idiots are messed up but they're messed up together, you know? They were a tad dramatic near the end, but that was expected tbh, it's a romantic contemporary.
Oh btw, I'm a newbie to adult romance and had wondered before going into this book if it had smut. So if anyone else also is, then no it doesn't. It's fade to black, idk if that made it more or less appealing tbh but there you go
My only complaint is that I think the story was missing something. I'm not entirely sure what yet, just an element to perhaps add more tension or maybe the tension could've been heightened? So it did drag a bit at times. Still nonetheless enjoyed but there was just that one thing, you know?
Also, I wanted to touch on the humour in this book. The author is genderqueer, but a lot of the side characters, that were never taken as acceptable, did make some offensive homophobic jokes, which could be triggering. It was challenged but I wanted to make it clear that they bordered on possibly offensive.
Whilst we're on the topic, trigger warnings for emotional abuse, cancer and a possible eating disorder.
✉
This book was *clenches fists* just so lovely.
I need an epilogue. Please and thank you. Akjhjsgad I LOVED THIS BOOK!! ALL THE HAPPY, GIDDY, GRINNING FEELS!!!!
---

HAVE YOU READ THIS BOOK? WHAT DID YOU THINK? HAVE YOU READ ANY OTHER BOOKS BY THIS AUTHOR? WHAT'S ONE OF YOUR FAVOURITE QUEER BOOKS? I'D LOVE TO KNOW!
xo