ANSWERING ALL THE QUESTIONS FOR THE LIEBSTER AWARD // reflecting on my early blogging days ft. my rating system, favourite albums & tbr books
Say hello to a post I've left abandoned for 6 months.
But also thank you Caitlin @ Caitlin Althea and Lais @ The Bookish Skies, for nominating me, who are literal angels and I love them a lot. Honestly can't believe that you people actually like me.
We're doing both sets of questions today because I'm late as per usual. Nothing new here. Grab a snack because this might will be very long,  but I'll try to keep my answers short and less rambly welp.
Anyways, they've left some questions to answer so that is what we shall be doing today.
Click for important links!!

– https://blacklivesmatters.carrd.co/
– https://blacktranslivesmatter.carrd.co/
– https://trans–rights.carrd.co/
– https://pendingpetition.carrd.co/
– https://blacklivesmatter.com/
– https://getinformed.carrd.co/#

THE RULES
Acknowledge the blog that gave it to you and display the award
Answer 11 questions that the blogger gives you
Give 11 random facts about yourself
Nominate 11 blogs and notify them of their nomination
Give these blogs 11 questions to answer
CAITLIN'S QUESTIONS
What book do you think would make a great TV show? (Take note: not movie)
I did some research (by research I mean I just quickly googled it and scanned the page for approx 3 seconds) and I think(??) An Ember In The Ashes by Sabaa Tahir has been picked up for a movie. Which is obviously not what it should be because CLEARLY it'd make a spectacular tv show. This should happen. Please and thank you.
What did you find most shocking when you first started blogging?
I've lowkey blocked out that year of my life if we're being honest.
I think I was shocked by just how large the book blogging community was. I didn't think it was big as it was and considered myself the only one out there. Self-centred yes I know. I was terrible then and lowkey still am now. 
If you could go back to when you first started blogging, what would you do differently?
SO. MANY. THINGS. First of all, my blog design. Literally, WHAT was I thinking?!?! It was so ugly and I am shocked people actually read it because nope. Also, why didn't I use a proper spell-checker?!?! I've picked up like a thousand mistakes *inhales deeply*
To be honest, there are so many things I would've done differently. I was fifteen when I started and was very immature. And it sorta haunts me to this day. I get anxiety about how I acted and I hope that everyone who followed me back then knows that I've grown up. I was just NOT myself and I think I was a bit of a try-hard. And ignorant and naive. I just,,, ugh wished I'd done better. This has gotten super deep but it's been something on my mind recently so there we go.
What's a book that most people dislike, but you love/like?
I am… not a critical reader and thereby very easy to please. So I tend to not pick up books that I've heard bad things about. There are some I haven't read yet that some dislike that I think I'll like but???
I guess we can go with Daisy Jones & The Six by Taylor Jenkins Reid as it has polarising reviews. But I LOVE that book so much. I love music, especially old music of that time period so it just ticked all the boxes.
Honourable mention: I also just thought of Save The Date by Morgan Matson, which is not my official answer, but I remember that I really enjoyed it back when I read it. It's not like a fave or anything and I might hate it now but I had a good time back when I read it.
Do you have any bookish and/or blogging goals that you really want to accomplish?
YES!! I have been trying to grow my blog for… well, ever since I started. And I've been making my blog more me, more like the person that I am. I also literally just posted a whole list about checking up on goals and also some new ones, as well as my new year's resolution posts.
Click the images:
What's your favourite non-romance trope?
You know… I only read for the romance, so I can't answer this.
Jk.
Well sometimes. Oh, who am I kidding?
Okay no, I do actually have an answer. I LOVE the found family trope or just a group of friends who are super close. Ya know, jokes and banter. BRILLIANT!
Do you find people who almost always rate books 5 stars questionable?
I feel CALLED OUT by this question. Because this was ME for like 2 years wow. In my own defence, I didn't have much taste welp. I used to back up my argument by saying that I knew my own taste and knew what I liked and disliked. Which is true. Partially. But also I just wasn't picky. I am POSITIVE that quite a lot of the books that I read back then I wouldn't like as much now. Some of them are still STELLAR but others… eh not so much.
This year especially, I've been trying to be more critical. I read for enjoyment and pleasure so am still not the best at rating low BUT I have been trying to rate lower if I don't LOVE a book. I guess, my answer is kinda yes? I'd say it's questionable if someone was rating all books 5 stars, even books by problematic authors or with problematic content and not recognising that.
But I also lowkey hate the rating system because it's so subjective for me and I can't be trusted.
Is 3 stars a good or bad rating?
For me, it's a good rating. Ages ago, I used to consider it a book I really disliked but I've definitely decided that there's nothing wrong giving 2 stars, so now I use 2 stars for those types of books. 3 stars, or the books I've rated 3 stars, are books I've enjoyed but just aren't for me slash I didn't LOVE all the elements. If that makes sense??
Probably not. I GIVE UP.
What's your opinion on gifs in blog posts?
Wait a second… who doesn't like them?? Because I DO. I like to use them in reviews especially, it spruces posts up a bit, makes it more fun. AND makes it less chunky, divides the sections. Or at least, that's what I like to do with them.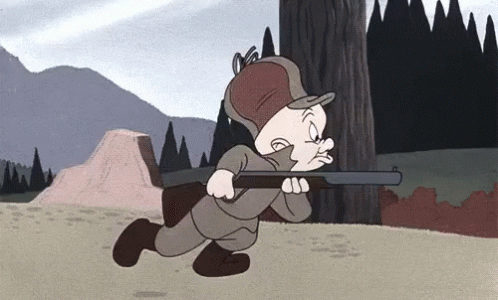 What's a book that you've been meaning to read for forever, yet still haven't picked up?
… here are the first 3 on my 2020 tbr, amongst about 100 others. YAY ME.
If you could read any book for the first time again, what would it be?
Why… am I struggling to think of an answer? Okay wait, I KNOW.
I would LOVE to read Six of Crows for the first time again. I had such a strange experience (not in a bad way, just different) with book two and I would like to marathon them back to back with a fresh mind, and also with the show casting in mind.
LAIS'S QUESTIONS
Your favourite Beatle?
I LOVE The Beatles, they're music is crazy, but so good. So I mean I have to go with John Lennon because a) I don't really know much of their solo music or who else has gone solo welp and b) Imagine is a really great song.
If you could have dinner with three people, living or dead, who would they be?
Okay, I'm assuming we're not talking fictional characters, so I'll go with Anne Frank, Michelle Obama and also Jennifer Aniston (idk why).
Your favourite typically British name?
I LOVE the names Elizabeth, Victoria, Oliver and Alexander hehe. Such a great question Lais omg.
Rank the next apps: Instagram, Twitter, Pinterest and YouTube and explain why.
Instagram: my ultimate favourite app. Idk exactly why but I ADORE that platform.
Youtube: I watch YT like all the time, it's so easy to put on in the background and listen to people talk.
Pinterest: I don't go on all that often but I love the interface and all the pretty pictures and fanart you can find on there.

Twitter:

I'm putting this last because I'm lowkey terrified of it and I sometimes disappear off there whoops. I'm kinda shy and idk, it's just not my fave.

I'm mainly there for the memes and videos oh well.
Your favourite Original Netflix and why?
There is only one answer and if you didn't guess mine then…
STRANGER THINGS
OMG
I
LOVE
THIS
SHOW
Like way too much. And I,,, I've talked it to death but it's like my favourite show of all time and I need not say anymore.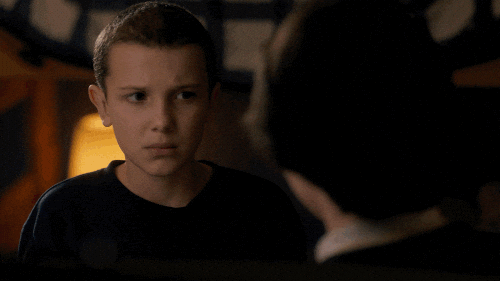 What do you think would be your favourite subject if you attended Hogwarts?
I'm terrible and didn't know Lais tagged me to do this until recently, so I may as well just preface this and say that I do not support JKR, as if I have not done so on here yet. She's disgusting for using her platform as a way to harm trans people.
My answer would be Charms. But I have a very sour HP taste in my mouth at the moment. The series means a lot to a lot of us, and I do have fond memories of when I first read this series. But I've been distancing myself from this series for a while now and this whole disgusting message has just,,, ew JKR. It is shameful and disgusting.
A funny story from high school?
Oh wow, I have so many. I was such a weirdo and everybody used to laugh at me. Not like those cheesy teen movie laughs, but like, we'd laugh at myself together lmao.
For those who don't know, I went to a very very very very small high school so everyone was quite… close, you know. And I remember this one time something happened to my school shoes (we wore uniforms at my school) and I came in one day in ankle boots. And EVERYBODY looked at me funny and commented on it like I didn't know that I was wearing the boots. I probably told the story about what happened to my shoes 100 times. Idk why that story popped into my head. There are probably many others but my mind is apparently blank today.
Top three favourite music albums of the last decade?
I,,, have a very varied taste in music. I listen to a lot of old music, so this selection is more of a list of modern music that I tolerate love.
I have SUCH fond memories of listening to Ghost Stories by Coldplay and When The Sun Goes Down by Selena Gomez. I had them both f them on CD (!!) and they shaped a lot of my music taste. And then there was no doubt about having Melodrama by Lorde on here which is AMAZING.
Honourable mentions:
A Head Full of Dreams by Coldplay
Expectations by Hayley Kiyoko
Kid Krow by Conan Gray
Pure Heroine by Lorde
Folklore by Taylor Swift
Atlas: Space by Sleeping At Last
Autobuy authors?
Definitely V.E. Schwab, Tahereh Mafi, Sabaa Tahir and Cassandra Clare for me.
Favourite thing to do when in quarantine?
I've been doing a lot of content creation whilst at home, which kinda counts?? Maybe?? Okay no but some other hobbies of mine are:
Playing the piano
I do some baking, not much
I've also been going on runs a bit
Also, while we're here WEAR YOUR MASKS!! ABOVE YOUR NOSE!! That is all.
Let's suppose the following scenario: we can prepare for the near apocalypse, so we decide to save the best works by humanity so that if aliens find earth, they'll know who we are and what we did. What would you save?
Omg Lais THIS QUESTION!!
I lowkey wanna yell like all my favourite books so let's go with that to make this post more bookish.
Catching Fire by Suzanne Collins
Clockwork Prince by Cassandra Clare
Eliza & Her Monsters by Francesca Zappia
Blue Lily Lily Blue by Maggie Stiefvater
There are of course lots of others. Like movies. But this post is already too long so I'll leave it there.
Did you make it till the end? Pat yourself on the back, you deserve it.
This is a life lesson for me to not put off doing these for ages that I gather two sets of questions to answer welp. Going to skip the random facts for now because my brain is dead and idk if I can come up with 11 right now.
Tagging some friends. And again lazy today so if you want to answer the questions, please consider yourself nominated because I love you all:
Click for my questions

1. What is one of your fondest childhood memories?
2. What is your first five-star of the year? If you have one.
3. What is your favourite music genre?
4. What are your top 3 favourite tv shows?
5. What are your top 3 favourite movies?
5. Do you like to reread? What are some books you'd like to reread?
6. What is your lowest rated book?
7. Can you play any instruments? Which ones? If not, is there an instrument you'd like to learn?
8. Do you have any hobbies besides music?
9. Who are your favourite music artists?
10. Where are your dream vacation destinations? Which places would you like to visit?
11. What advice would you give to your younger self?
---
HOW DO YOU FEEL ABOUT YOUR RATING SYSTEM? WHAT BOOKS WOULD YOU LIKE TO READ FOR THE FIRST TIME? WHAT ARE YOUR FAVOURITE ALBUMS? WHAT IS YOUR FAVOURITE NETFLIX SHOW? I'D LOVE TO KNOW!
xo