ALWAYS ONLY YOU BY CHLOE LIESE // spoiler-free book review: my first 5-star of 2021 aka this delightfully diverse sports romance
Yes, you read that right. I've finally read another 5 star and YOU ALL NEED TO READ IT!
This is just going to be screaming and admiring this book and author for 1000 words straight and I'm not sorry.
Buckle up, folks.
Also idk who I am right now with all these reviews but I also honestly don't care. Enjoy *wink wink*
Title: Always Only You
Series: Bergman Brothers #2
Author: Chloe Liese
Page count: 355
Date published: 4 August 2020
Genre: Adult contemporary romance

❆
Synopsis:
Get ready for an emotional ride filled with laughter, longing, and a sweet slow-burn in this sports romance about love's power not in spite of difference, but because of it.
Ren
The moment I met her, I knew Frankie Zeferino was someone worth waiting for. Deadpan delivery, secret heart of gold, and a rare one-dimpled smile that makes my knees weak, Frankie has been forbidden since the day she and I became coworkers, meaning waiting has been the name of my game—besides, hockey, that is.
I'm a player on the team, she's on staff, and as long as we work together, dating is off-limits. But patience has always been my virtue. Frankie won't be here forever—she's headed for bigger, better things. I just hope that when she leaves the team and I tell her how I feel, she won't want to leave me behind, too.
Frankie
I've had a problem at work since the day Ren Bergman joined the team: a six-foot three hunk of happy with a sunshine smile. I'm a grumbly grump and his ridiculously good nature drives me nuts, but even I can't entirely ignore that hot tamale of a ginger with icy eyes, the perfect playoff beard, and a body built for sin that he's annoyingly modest about.
Before I got wise, I would have tripped over myself to get a guy like Ren, but with my diagnosis, I've learned what I am to most people in my life—a problem, not a person. Now, opening my heart to anyone, no matter how sweet, is the last thing I'm prepared to do.
Always Only You is an opposites-attract, forbidden love sports romance about a nerdy, late-blooming hockey star, and his tough cookie coworker who keeps both her soft side and her autism diagnosis* to herself. Complete with a meddling secretary, tantric yoga torture, and a scorching slow burn, this standalone is the second in a series of novels about a Swedish-American family of five brothers, two sisters, and their wild adventures as they each find happily ever after.
*This is an #OwnVoices story for its portrayal of autism by an autistic author.
❆
STAR RATING: (5 out of 5 stars)
Hello to the first 5-star of 2021 and also the first 5-star romance in a while. Living my best life tbh.
I just,,, don't know how to articulate and put into words my feelings for this book. It was just so heartwarming and wonderful. It's one of those 5-stars that just ticked all the boxes for me and made me smile so much that I couldn't help but give it a 5-star. If that makes sense?
I guess we'll start off with the writing. I've read a lot of contemporary lately, especially romance, and I've found that a lot of authors try to sound witty and sarcastic, specifically within the first-person narrative. But most times, rather than doing so, it comes off as forced and cliché. I don't know if that made sense or if it's just me being weird, but I find it rather eye-roll-y. However, Chloe Liese has done a superb job, her writing is witty and sarcastic in a way that makes the book genuinely authentic and funny. The book doesn't feel disjointed. So huge round of applause there. I have a very specific taste in humour so if I can laugh out loud, then that's a check in my book.
Wow, I sound very stuck-up. Moving on.
I would also just like to scream about the representation in this book because it was SO!!!! GOOD!!!! Well, at least I loved it. Chloe Liese is autistic so there is own-voices autism representation, and though I don't believe the rheumatoid arthritis is own-voices, our main character also deals with chronic pain. Frankie has a cane and I think its the coolest! And from my knowledge and the reviews I've read, it's handled very well. And one of my favourite parts of the story was how it was so prevalent in the story and how it was just who Frankie was.
Furthermore, I also absolutely adored how authentic the two main characters were. Sort of a similar situation, but sometimes characters can be written as "quirky" but it just comes across as unnatural. But Frankie and Ren both had their own interests and hobbies and it didn't overpower the rest of their character(s). Ren is obsessed with Shakespeare and I didn't know I needed him in my life until now. I loved hoe Chloe Liese writes her male MCs to be feminist also. That energy is UNMATCHED. Ugh, the two were both just such well-written characters and I LOVED them.
I mentioned how I was laughing out loud and indeed there was some GREAT banter. This book, like Only When It's Us, is also told in a dual narrative and I loved it that way. Both characters were so well fleshed out and I didn't get confused between the two of them. They both felt distinct and I didn't prefer a POV over another. Can you tell I really adored this book?
And ugh THE ROMANCE. I think I only have one con to this book, but it's more just a personal preference, in that I would've liked just a bit more of a slow-burn. Don't get me wrong though, it's still VERY slow-burn. It definitely wasn't enough of a 'want' for me to dislike it but idk maybe a smidge more,,, I'll stop now because I actually wouldn't want to change anything about it oops.
Anyways okay THE ROMANCE. I feel like a broken record but it really lies in the hands of the DYNAMICS. Which this book definitely has. It's pitched as a forbidden romance though eh I wouldn't classify it as that. But Ren has been pining after Frankie ever since she started working for their team. And just like,,, I LOVE THEM. I know that I'm being vague but it's true, I JUST LOVE THEM. They just took care of each other and loved all aspects of each other and it was so pure and wonderful and wholesome. So yeah I LOVE THEM. (Also a new for me was that I actually liked the sex scenes whoops).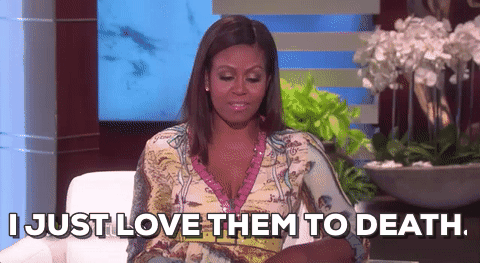 "And for the first time in too many years, I know that I'm loved for exactly who I am."
❆
"Because I know that having arthritis, being autistic, does not make me less whole or human. It doesn't make me wrong or broken. It makes some things in my life more challenging in ways, yes, and maybe I don't represent the "norm," but I can be someone who surmounts obstacles without it meaning there's something fundamentally lacking in my makeup."
❆
"I'm tough.
I know you are.
I can take care of myself.
You have,. You still do. You always will. I've just joined in, too. Now we take care of each other."
❆
"As if I'd want anyone else if I had you."
❆
"I don't handle stressful situations well. I get anxious. Overwrought. Histrionic. It's very Victorian."
❆
"Hey, I don't know what's going on with me, but I'm having lots of feelings for you which revolve around fascination, desire, and bone-chilling fear."
I. LOVE. REN. AND. FRANKIE. <3<3<3<3
That is all.
Goodbye.
Yes, you should read this. I highly recommend. Idk how else to convince you. But if you want a swoony, well-rounded, healthy, fun and easy-to-fly-through romance, then Always Only You has got your back *insert heart eyes*
---
HAVE YOU READ THIS ONE? WHAT DID YOU THINK? HAVE YOU READ ANYTHING BY CHLOE LIESE? WHAT'S YOUR FRIST 5 STAR OF THE YEAR? I'D LOVE TO KNOW!
Happy reading
xo
YOUTUBE // INSTAGRAM // GOODREADS // TWITTER // PINTEREST // LETTERBOXD // KO-FI