A GOOD GIRL'S GUIDE TO MURDER BY HOLLY JACKSON // spoiler-free book review: multi-media madness aka the most twisty YA mystery thriller
Hi hello friends, solved any mysteries lately?
Oops I kind of did and now I've become incredibly arrogant. Accidents happen.
Anyways, happy realease day to As Good As Dead, the third and final instalment in the A Good Girl's Guide to Murder series. Thought it'd be fun to post this review as book three is out today so there you go. I finally got around to this absolute whirlwind and it was just as fantastic as everyone said.
Let's get into the review!
Title: A Good Girl's Guide to Murder
Series: A Good Girl's Guide to Murder book #1
Author: Holly Jackson
Page count: 433
Date published: 2 May 2019
Genre: Young Adult mystery thriller

📌
Synopsis:
The case is closed. Five years ago, schoolgirl Andie Bell was murdered by Sal Singh. The police know he did it. Everyone in town knows he did it.

But having grown up in the same small town that was consumed by the murder, Pippa Fitz-Amobi isn't so sure. When she chooses the case as the topic for her final year project, she starts to uncover secrets that someone in town desperately wants to stay hidden.
And if the real killer is still out there, how far will they go to keep Pip from the truth?
📌
Big thanks to Penguin Random House South Africa for sending this title my way! All thoughts and opinions are my own.
📌
STAR RATING: (4.5 out of 5 stars)
Wowee who would've thought the day would come that Ruby would read a thriller? Not me.
This book was A WILD RIDE OH MY GOLLY GOSH!
Am I still mind-blown? Yes. Will I ever get over how good this book was? No.
First of all, I think it's imperative to talk about how cool Holly Jackson is. I'm forever blown away by these debut authors that come out with such banger books. I'm just picturing Ms Jackson sitting down plotting this super complex mystery and idk coming to the conclusion to incorporate texting and production logs and my mind is just B-L-O-W-N. I aspire to posses that level of genius.

Speaking of, let's chat about the writing. I absolutely loved the inclusion of multi-media in this narrative. It was super well done and made the reading experience a ton of fun. Holly Jackson's writing style is also super enjoyable, it's quick, to the point and flows very nicely. The dialogue is also FUNNY omg. I was cackling at some bits. Not sure how to explain this, but she creates just enough suspense within the writing that you will be freaked out even if you logically KNOW your theory is unlikely. A Good Girl's Guide to Murder is a fun time my friends,,,

*cue nervous laughter*
My two favourite things about this book are 1) it's twisty-ness and 2) THE CHARACTERS. All of whom are EXCELLENT omg. I adored Pippa as the main character. This isn't directly related, but I did love that she was eighteen, just because I've been looking for more older YA lately. A random thumbs up from me. Pippa is such a brilliant narrator. She's academically dedicated (high school me relates) and also really headstrong. Pippa takes RISKS that had me absolutely glued to the page. More on the mystery later!!!

I also really loved her group of friends, as well her family. Holly Jackson, I think, did really well on incorporating diversity into this book. Pippa is part of a mixed family and acknowledges her white privilege and it's very refreshing to see. She has such a great relationship with her stepfather, who is Nigerian, and I loved them so much.
Also ugh I… ABSOLUTELY LOVED RAVI!!! The two are so so so cute and <3<3<3<3

Their banter >>>>>>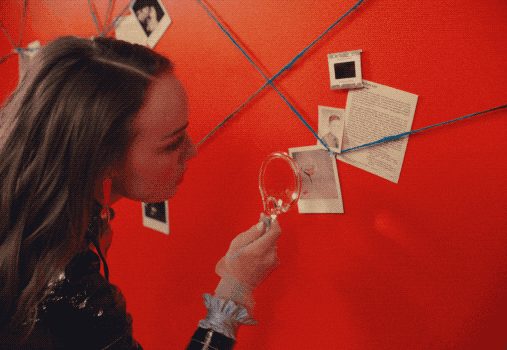 The mystery was ABSOLUTELY AMAZING AND I'M STILL IN SHOCK!!! *screams for eternity* Literally, EVERYONE IS A SUSPECT IN THIS BOOK. And the author does this through production logs, which are basically diary entries, where Pippa documents her findings and theories. At the end of each log, she leaves a list of "persons of interest". And slowly, she'll cross off people and add new suspects, pulling all of the strings together to piece together a story.
However, I think what's knocking off half a star is that I did predict the suspect. Though I'm lowkey extremely chuffed about this and now you all know that I'm actually a mastermind *wink wink* Like I feel 1000x smarter now lmao. But also, I mayhaps accidentally spoiled one of the reveals for myself. And it wasn't even from checking the page count. Which I also did and continued to forget the number. Oops. So I should probably take my genius statement back.

If I hadn't known, I probably would've have been SO SHOCKED because that ending was absolutely wild. I think I sat screaming for a good 20 minutes at one point and I'm not exaggerating.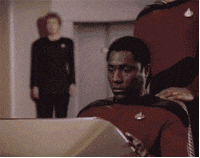 Overall, this book was literally excellent and you definitely need to read for a wild time. I couldn't stop reading and stupidly gave myself nightmares because I'm 1000% a scaredy-cat. Love that for me. If you're wondering why I haven't started book 2 yet, it's definitely not because I'm still trying to pluck up the courage, what are you talking about?

📌
Trigger warnings for sexual assault, drug abuse, kidnapping and death of a pet
"Pip wished she was strong enough, but she'd learned that she wasn't invincible; she too could break."
📌
"Real men wear floral when trespassing."
📌
"I'm not sure I'm the good girl I once thought i was. I've lost her along the way"
📌
"I've already learned my lesson here: when you catch someone lying about a murdered girl, you go ask them why."
📌
"I'm irrationally serious." Pip smiled, holding the Tupperware out to him. "And I made muffins."
"Like bribery muffins?"
"That's what the recipe said, yeah."
📌
"The people you love weren't calculated, subtracted, or held at arm's length across a decimal point. Victor was her dad, who'd raised her since she was four years old, and Josh was her annoying little brother."
📌
"He smiled, put his hands on the back of her neck, fingers in her hair, and leaned in to press his forehead against hers. He'd told her before that he did it to take away half her sadness, half her headache, half her nerves before her Columbia interview. Because half less of a bad thing meant there was room for half good."
---
HAVE YOU READ THIS BOOK? WHAT DID YOU THINK? WHAT DID YOU RATE IT? WERE YOU SHOCKED BY THE REVEAL? ARE YOU GOING TO CONTINUE WITH THE SERIES? I'D LOVE TO KNOW!