SEVEN DAYS IN JUNE BY TIA WILLIAMS // spoiler-free book review: a spectacular second-chance romance & writer-life
Hi hello wonderful friends! I hope you're all doing fine and dandy.
Before we get into this post, I just have to apologise for leaving all of your recent comments unanswered. I've seen them all come in but I just haven't gotten around to replying to any of them for literally the last like 6 posts,,, WILL CHANGE THAT ASAP.
Anyways, today I'm here to shove this fantastic book in your faces that is truly as good as everyone's been saying, so let's get into it!
Title: Seven Days in June
Author: Tia Williams
Page count: 328
Date published: 1 June 2021
Genre: Adult contemporary romance

✎
Synopsis:
Seven days to fall in love, fifteen years to forget, and seven days to get it all back again…

Eva Mercy is a single mother and bestselling erotica writer who is feeling pressed from all sides. Shane Hall is a reclusive, enigmatic, award-winning novelist, who, to everyone's surprise, shows up unexpectedly in New York.

When Shane and Eva meet at a literary event, sparks fly, raising not only their buried traumas, but also the eyebrows of the Black literati. What no one knows is that fifteen years earlier, teenage Eva and Shane spent one crazy, torrid week madly in love. While they may be pretending not to know each other, they can't deny their chemistry – or the fact that they've been secretly writing to each other in their books through the years.

Over the next seven days, amidst a steamy Brooklyn summer, Eva and Shane reconnect – but Eva's wary of the man who broke her heart, and wants him out of the city so her life can return to normal. Before Shane disappears though, she needs a few questions answered . . .

With its keen observations of creative life in America today, as well as the joys and complications of being a mother and a daughter, Seven Days in June is a hilarious, romantic, and sexy-as-hell story of two writers discovering their second chance at love.
✎
✎
Big thanks to Jonathan Ball Publishers for sending the review copy my way! All thoughts and opinions are my own.
✎
STAR RATING: (4 out of 5 stars)
Wow, this book was honestly such a RIDE™
Like I have WHIPLASH. That may sound crazy but it's true.
Just… how beautiful was this book? Not only the contents, just the cover alone, if we're being honest. The cover gods deserve a round of applause because she is STUNNING. As is this book, which I didn't know I needed in my life until right now.
I didn't know this book was a thing until very recently but as soon as I heard the synopsis I KNEW I had to read it. It just radiated Beach Read, Love and Other Words and Get A Life, Chloe Brown energy and I was all here for it!!!
I usually end my reviews with what I disliked about the book but today I'm going to start off by saying that my biggest qualm was that I found the plot super messy at times, and that *some* of the writing, specifically with the pop culture references, made me cringe. I mention this first because I didn't dislike all the of the plot and the rest of the writing was beautiful. But those did bug me just a smidge. I hope I'm making sense?? But that's literally it, so commence the rave review.
Yup so I stayed up until 4 am reading this book because I was ADDICTED. It pulls you straight in and you have no choice but to tag along on this roller-coaster of emotions. Tia Williams is actually a genius. She said, "Here are your traumatized characters but I'm going to give them a beautiful love story. They're only going to technically know each other for two weeks but you're going to be obsessed with them. Oops." I FELL SO HARD FOR THEM WTF.
WHO GAVE HER RIGHTS TO WRITE SUCH A STUNNING LOVE STORY I'M NOT OKAY!!!
*swoons*
✎
Ugh, Shane and Eva are just everything and I was so intoxicated by their romance. It was getting steamy at 50% and I wasn't even mad about it, that's how much I loved them. I shipped them so so hard and just wanted to hand out all of the hugs.
You can also just tell that Tia Williams put so much care into this story, it shines through the pages. This novel is own-voices for its portrayal of Eva's chronic migraines, which I absolutely loved seeing. I'm also just obsessed with books about writers, it gets me EVERY. TIME. I adore the erotic romance/literary fiction dynamic they had going on. Also, absolutely LOVED the banter between basically all of the characters.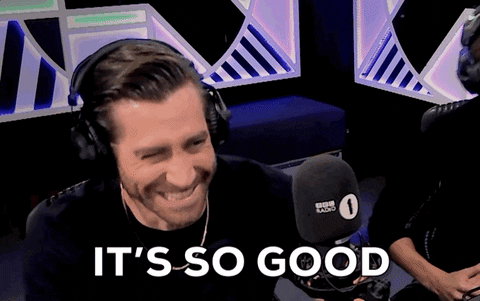 This book really wasn't that long but I loved how all of the secondary characters also got a chance to shine. Eva's daughter, Audre, was such a delight and I loved the mother/daughter relationship. Cece was also such a stunning character and friend for Eva. We also explore a really complex and difficult relationship between Eva and her mother, which was brilliant. I'm ready to show hands for my girl Eva!! We also loved all the writer friends. Tia Williams is just !!!!!
This book is such a perfect blend of working through past trauma whilst focusing on an uplifting future. Overall, this second chance romance had me glued to the page and you need to drop everything you're doing to read it. You won't regret <3<3<3
✎
Trigger warnings for self-harm, suicide, alcoholism, drug abuse, gun violence, sexual abuse and child neglect.
"Women are expected to absorb traumas both subtle and loud and move on. Shoulder the weight of the world. But when the world fucks with us, the worst thing we can do is bury it. Embracing it makes us strong enough to fuck the world right back."
✎
"Adult social stuff can't be harder than seventh grade. It's not hard to make friends. Just be an active listener. If you listen hard enough, you can tell what a person needs from you. And if you give them what they need, you've got a friend for life."
✎
"Look at history," Eva continued, rubbing a temple. "Roxanne Shanté out-rapping grown men at fourteen. Serena winning the US Open at seventeen. Mary Shelley writing Frankenstein at eighteen. Josephine Baker conquering Paris at nineteen. Zelda Fitzgerald's high school diary was so fire that her future husband stole entire passages to write The Great Gatsby. The eighteenth-century poet Phillis Wheatley published her first piece at fourteen, while enslaved. Joan of Arc. Greta Thunberg. Teen girls rearrange the fucking world."
✎
"The world was too loud for little-boy Shane. What he didn't know was that he was training himself to be a deeply empathetic writer—understanding nuanced emotion, spying humanity in unexpected places, seeing past the obvious. He was taking notes for his future self, who would write it all down."
✎
"I'm alone. When I'm comatose from writing and mothering, when I'm hurting too badly to cook, talk, or smile, I curl up with 'alone' like a security blanket. Alone doesn't care that I don't shave my legs in the winter. Alone never gets disappointed by me." Eva sighed. "It's the best relationship I've ever been in."
✎
"I idealize you in fiction because I idealized you in real life," he continued.
✎
"One thing," she whispered, her lips by his jaw. She didn't want anyone to overhear. "Before I forget." "What's that?" "Stop writing about me." Only Eva could've noticed the change in his expression. She saw the flinch. The slow, satisfied curl of his lip. His bronzy-amber eyes flashing. It was like he'd been waiting years to hear those words. Like the girl whose pigtails he'd been yanking during recess all year had finally shoved him back. He looked gratified. In a voice both raspy and low, and so, so familiar, Shane said, "You first."
✎
"I know what I was like." "You don't." Shane went dead serious. "You burst into my solitude, demanding to be seen. You were overwhelming. Just wild and weird and brilliant, and I never had a choice. I liked everything about you. Even the scary parts. I wanted to drown in your fucking bathwater."
✎
"This new Eva, the free Eva, was tired of being rattled by life. How long had she lived being too terrified to show her real self? There was power in showing the messiness of her life and what it took to hold it together."
✎
"Just say it," Eva said with a smile. "I've never said it. To anyone." "It won't hurt, I promise." Shane grinned, a heart-stopping thing. Then laid his face on her breasts, closing his eyes. "Ready?" he asked. "Ready." "I love you," said Shane. "Dramatically, violently, and forever." She kissed the top of his head, smiling brighter than the sun. "I've always loved you," he whispered. "What a coincidence," she whispered back. "I've always loved you, too."
✎
"And maybe that was what real, adult love was. Being fearless enough to hold each other close no matter how catastrophic the world became. Loving each other with enough ferocity to quell the fears of the past. Just fucking being there."
✎
"Shane cupped her face in his hands. "It never ends, does it? Loving you never ends. Whether you're Genevieve or Eva. Whether I lose you for years or wake up to your face every morning. I love you. You're my home. And I want you forever."
---
HAVE YOU READ THIS BOOK? WHAT DID YOU THINK? WHO IS YOUR FAVOURITE CHARACTER? OR IS IT STILL ON YOUR TBR? HAVE I CONVINCED YOU TO READ IT? LET ME KNOW!