ACT YOUR AGE, EVE BROWN BY TALIA HIBBERT // spoiler-free book review: this book has banter, smiles and swoons for days!!
Hi hello friends! It's official, I'm a psychic. I predicted that this would my favourite book of the series and it is. Please, boost my ego in the comments *wink wink*
I know, I'm terrible. Feel free to roast me actually.
I'll stop talking and get on with this review because this book was SO WONDERFUL!
Title: Act Your Age, Eve Brown
Series: The Brown Sisters book #3
Author: Talia Hibbert
Page count: 400
Date published: 3 March 2021
Genre: Adult contemporary romance

♪
Synopsis:
Eve Brown is a certified hot mess. No matter how hard she strives to do right, her life always goes horribly wrong—so she's given up trying. But when her personal brand of chaos ruins a wedding, her parents draw the line. It's time for Eve to grow up and prove herself—even though she's not entirely sure how…

Jacob Wayne is always in control. The uptight B&B owner expects nothing less than perfection from his employees, so when a purple-haired tornado of a woman applies for his open chef position, he tells her the brutal truth: not a chance in hell. Then she hits him with her car—supposedly by accident.

Now his arm is broken, his B&B is understaffed, and the dangerously unpredictable Eve is fluttering around, trying to help. Before long, she's infiltrated his work, his kitchen—and his spare bedroom. Sunny, chaotic Eve is his natural-born nemesis, but the longer these two enemies spend in close quarters, the more their animosity turns into something else entirely…
♪
♪
Big thanks to Harper Collins for the eARC via Netgalley AND to Libro.fm for the ALC! All thoughts and opinions are my own.
♪
STAR RATING: (4 out of 5 stars)
Hello, I'm floating in a cloud of sunshine and rainbows! Ha, get it?

This book was, as Ms Eve Brown would say, DARLING. And I absolutely loved it.

I had a gut feeling and my gut was right. Always trust in yourselves, my friends.
♪
Anyways, this book. Ugh just *insert ALL the heart eyes*. As I said before, this is definitely my favourite Talia Hibbert so far. Maybe because I knew what to expect or possibly because I've read more romance/smut, who's to say. Either way, this book was the cutest ever and I'm moving to Skybriar. Tis a done deal.
Also, I'll be calling you all "my darlings" from now on.

Okay, let's get cracking with the review. I absolutely loved the writing style and dialogue, as was expected because Talia Hibbert is a genius that way. It was full of whimsy and wit and so so funny. I also loved that this book was dual POV. I don't remember if the other two were but this one was done superbly. I was never confused nor did I prefer one over the other. In fact, it made the story even better. So Ruby approved!!

I also ah just LOVE the setting. I am not kidding when I say that I'm moving to Skybriar. I loved that it centred around running a B&B because um, I know how that works (my family runs one). I'm so excited for Talia's new series that's going to be set here because omg it's just the most wonderful small town.

I also super loved all the characters. I loved seeing Eve's family and checking in on Chloe and Danika. I loved Jacob's friends and, of course, Jacob himself. What a CUTIE EEEEEPPP. Literally just obsessed with Eve and Jacob as main characters. As I expected, Eve is definitely my favourite Brown sister. She's just so full of spunk and chaos and I LOVE IT. Same goes for Jacob. I actually had no expectations of him and ahhh want to bundle him up into a ball and squeeze. This book also has own-voices autism representation which I absolutely loved.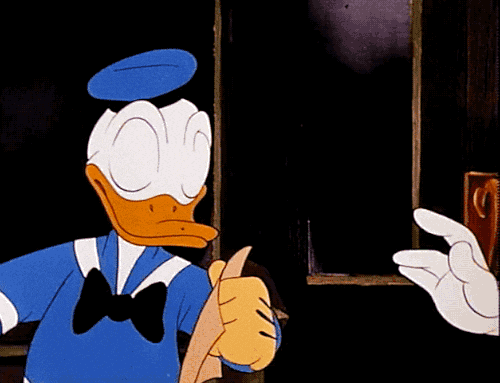 Lastly, the romance. Ah were they great. Though I do think their development happened quite quickly and it could have taken place over more than 2 weeks. But it didn't bug me too much. They had such great chemistry and banter. OMG THE BANTER WE LOVE TO SEE IT!! Plus, I actually really liked the smut, which I haven't with the previous books. Oh, and I also did read the bonus epilogue from Talia's newsletter which was GREAT. Sunshine & Grumpy 5eva (I am so cringe today oops)

Overall, this book was so wonderful and I had the best time reading it. It was a lovely escape and ticked all the right boxes. I'm so looking forward to see these characters again in the new series. Highly highly recommend this one for swoons and smiles!
"Your abilities lie in the places people usually overlook, so you've been convinced you don't have any at all. But you're smart, and you're capable, and if people struggle to see that, it's their problem, not yours."
♪
"Sometimes, being convenient instead of real was exhausting. So maybe from now on, she'd stop."
♪
"You won't get your head out of your ass? Aren't you concerned about potential suffocation?"
♪
"It sounds like your dream broke, and you've been picking up shattered pieces and blaming yourself when your hands bleed."
♪
"What if I'd killed somebody?"
"I wouldn't be surprised, and I would visit you in prison if necessary."
She gasped, all feigned outrage. "You wouldn't offer to help me hide the body?"
Jacob's lips quirked without permission. "You've been here quite a while Sunshine, and there's no police sniffing around, so I imagine you hid it just fine yourself."
♪
"She used to reach, once upon a time. But it hurt so terribly to fall."
♪
"A flood of tenderness and affection, gentle, yet powerful enough to swallow entire cities whole. Familiar, but magnified. Known, but intense. The sort of love you read about in books."
♪
"These days, Eve felt like someone who kept going, and she liked that someone, so she didn't care quite as much if everyone else liked her, too."
♪
"She laughed, and it was like little bubbles of sunlight popping against his skin."
♪
"With everyone except her sisters, she felt a slight pressure to perform, to hide away the most annoying parts of herself in order to be liked"
♪
"You're not just my sunshine; you're the sun."
♪
"I'm going to stay and I'm going to love you and I'm going to try. You taught me how much that matters."
---
HAVE YOU READ THIS BOOK? OR STARTED THE SERIES? WHICH IS YOUR FAVOURITE? WHO IS YOUR FAVOURITE SISTER? HAVE YOU READ ANY MORE OF TALIA HIBBERT'S BOOKS? I'D LOVE TO KNOW!