YOU'LL BE THE DEATH OF ME BY KAREN M. MCMANUS // blog tour book review: I devoured this YA mystery ft. fun premise and loveable characters
Hi hello lovely friends!
And welcome to my (one day late IM SO SORRY) You'll Be The Death of Me tour stop which I'm just so so so excited to be part of. This year has been crazy lately but this book was exactly what I needed and I devoured it.

Big thanks to The Write Reads for having me on this tour, I'm so happy to be here!
Title: You'll Be The Death of Me
Author: Karen M. McManus
Page count: 326
Date published: 2 December 2021
Genre: Young Adult mystery thriller

♢
Synopsis:
From the author of One of Us Is Lying comes a brand new addictive thriller.

Ivy, Mateo and Cal used to be close – best friends back in middle school.
Now all they have in common is a bad day. So for old time's sake they skip school together – one last time.
But when the trio spot Brian 'Boney' Mahoney ditching class too, they follow him – right into a murder scene.
They all have a connection to the victim. And they're ALL hiding something.
When their day of freedom turns deadly, it's only a matter of time before the truth comes out . . . It's Ferris Bueller's Day Off with murder, perfect for fans of One Of Us Is Lying and A Good Girl's Guide To Murder. This explosive new thriller is impossible to put down.


♢
♢
Big thanks to Penguin Random House Children's UK for the eARC and The Write Reads for having me on the tour! Another thanks to Penguin Random House SA for sending me a physical copy! All thoughts and opinions are my own.
♢
Order your copy now ~ purchase links: UK // SA
♢
STAR RATING: (4 out of 5 stars)
I didn't know I needed a Ferris Bueller-inspired mystery until today but this book truly gave me life.
Wow, what a fun time. This book had me hooked from the very first page and I truly did not think that it'd have me as as engaged as I was.
Can you tell I really enjoyed this book?
♢
Let's start off with writing, because I really learnt to appreciate McManus's writing style in this book. It's easy to read and has just enough description to not overwhelm you, and I just thoroughly enjoyed it. I was hooked from almost the very first page which, as I mentioned before, I really did not expect. I absolutely loved the premise, mostly because I love the idea of skipping school. I lowkey need to go and rewatch Ferris Bueller's Day Off as it's been a hot second, but I think this book had some great ties and comparisons to that film. I really like the idea of taking old movies and giving them a twist in book form, and McManus has not done that since her debut.
I really enjoyed this book's setting. We love a good small-town with mysterious going-ons. I found the town easy to navigate ad was never confused about location or anything like that. This author does a good job with her creation of mystery backdrops that don't overshadow the overall mystery but still play a prominent role in the storytelling.
➵
Fun fact: I watched an interview with the author hosted by Exclusive Books and my close friend, Meredith, to celebrate this release the other day and it was so cool, even some of my questions were answered. Click here if you'd like to watch <3<3
➵
Though I will say a minor issue I had (I say minor because it might have been a me thing) was that I did sometimes forget whose POV I was in and get confused. I'd be thinking I was in another character's POV and only realise when their name was said that it was someone else.
This book takes place in the span of basically one whole day, with an exception at the end. I was actually worried about this but I think the author did a fantastic job and it didn't feel rushed AT ALL. However, with the book being so fast-paced, I won't say that it had a weak plot necessarily, but I do think that the mystery could've been slightly stronger. I was still curious to see what had happened but I wasn't making 1000 theories because I was so engaged with that element of the story. Does that makes sense?? This book definitely stands out more in the character and their relationships department over its mystery element. That being said, I really liked the reveal and what was going on behind the scenes, even though I wasn't really making any guesses as to who the murderer was, nor was I shooketh to my core or anything. It's a bit of see-saw hehe
I absolutely loved all three of our main characters and they were 100% the reason I was so invested. I just wanted them all to be friends again and I was so invested in their dynamic omg. As I was reading, I really tried to take note of their characterisation, and McManus does a fairly good job at writing relatable teenagers. Their struggles and personalities feel authentic and in my opinion, the representation is accurate. I'm not sure how McManus did it but she made me care for all of these characters so deeply from not only basically the first page but also in just one day. Another thing I loved about these characters is that it didn't feel like they got to know each other in just a day. I could instantly feel their chemistry and it felt like they'd been friends forever, and definitely not like they'd been estranged for years. Round of applause to Karen M. McManus for creating such a palpable friend group!!!!!
Cal was absolutely adorable and I wanted to smother him in hugs. Mateo was also such a well-written character and I loved his relationship with his mom and cousin, Autumn. But my favourite character has to be my gal, Ivy. I found myself relating to Ivy in so many ways and saw 17 year old me in her quite a lot. I loved how driven she was and rule-abiding, because that is SO me! Also, as a certified simp, I was also bound to love the romance and I have a weakness for McManus romances. Ivy and Mateo were instantly adorable and I absolutely loved the two of them together!!! All the small moments just had me *insert all the heart eyes*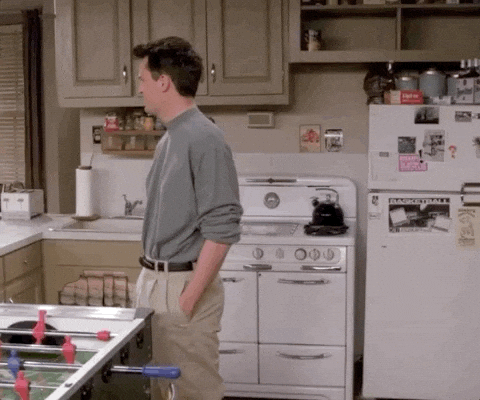 Overall, I highly recommend this book if you're looking for an easy to fly through mystery with all the fun elements you look for in YA. This page-turner has a strong cast of characters, a fun whodunnit and will have you addicted from page one. Read at your own risk *wink wink*
"You can be right in principle and still wrong in approach."
♢
"Nobody should be that good at so many different things. It doesn't build character."
♢
"I'm starting to think he's turned into the kind of guy who'd do whatever someone says and not ask questions, just so he could fell like he's part of something."
♢
"Silence falls as we get lost in our own regrets."
Karen M. McManus is the #1 New York Times and international bestselling author of young adult thriller/mystery novels, including One of Us Is Lying, One of Us Is Next, Two Can Keep a Secret, and The Cousins. You'll Be the Death of Me will be her next novel, publishing December 2021. Her work has been translated into more than 40 languages worldwide. Karen lives in Massachusetts and holds a master's degree in Journalism from Northeastern University, which she mostly uses to draft fake news stories for her novels. For more information, visit www.karenmcmanus.com or @writerkmc on Twitter and Instagram.
---
WHAT