MALIBU RISING BY TAYLOR JENKINS REID // spoiler-free book review: finally reviewing a fave read of 2021 ft. the perfect beach vibes, surfing siblings & fantastic family relationships
It's only taken me a million years to get to this review but 'better late than never' is just my blogging motto at this point. Oh well, I guess get used to it *sighs*
Anyways, very excited to chat about this book today, especially in light of our surpise new TJR 2022 release CARRIE SOTO IS BACK coming later this year which I'm ~of course~ ecstactic about. I shall stop rambling now and let us just commence with this ~rave~ review!
Title: Malibu Rising
Author: Taylor Jenkins Reid
Page count: 384
Date published: 1 June 2021
Genre: Adult historical fiction

🌊
Synopsis:
A lifetime holding it together.
One party will bring it crashing down.

Malibu: August, 1983. It's the day of Nina Riva's annual end-of-summer party, and anticipation is at a fever pitch. Everyone wants to be around the famous Rivas: Nina, the talented surfer and supermodel; brothers Jay and Hud, one a championship surfer, the other a renowned photographer; and their adored baby sister, Kit. Together, the siblings are a source of fascination in Malibu and the world over-especially as the offspring of the legendary singer, Mick Riva.

By midnight the party will be completely out of control.
By morning, the Riva mansion will have gone up in flames.

But before that first spark in the early hours before dawn, the alcohol will flow, the music will play, and the loves and secrets that shaped this family's generations will all come bubbling to the surface.

Malibu Rising is a story about one unforgettable night in the life of a family: the night they each have to choose what they will keep from the people who made them . . . and what they will leave behind
🌊
🌊
Big thanks to Penguin Random House for the eARC via Netgalley & ALC via Libro.fm. Also to Penguin Random House South Africa for the physical copy! All thoughts and opinions are my own.
🌊
STAR RATING: (5 out of 5 stars)
When I finished this book, I truly could not comprehend what I just read and literally just sat there GOBSMACKED and honestly speechless.

Taylor Jenkins Reid has definitely done it again: created an intoxicating story about celebrities who doubtlessly make terrible choices but we can't help but be drawn in by them. This book literally feels like a true story!! Like what do you mean the Rivas don't exist?

I listened to this on audiobook from start to finish (I know, I must be a different person) but the narrator did a fantastic job. Julia Whelan's voice is absolutely wonderful to listen to and I loved each of the character's different voices.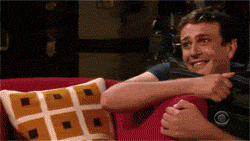 This book is set in the 1980s (aka my favourite decade) and takes place in 24 hours total. But the novel is also interspersed with flashbacks of all of the children, as well as the parents. The narrative was excellently done and I didn't think it was disjointed in any way, which I find happens a lot in other books that incorporate flashbacks. But with this one, it felt entirely necessary in order to tell this story.

What I also liked was the short chapters. This book was so so easy to fly through. If I'd been reading the physical copy, I probably would have finished it way faster (but I obviously adored the audiobook experience). The story is so compelling and you become so fascinated by the lives of each of these characters, that you just can't stop.

The Malibu setting is absolutely marvellous. It's transportive and rich and you 100% need to read this by the beach if you can. I felt like I was not only in Malibu, but also at each of the locations described in the book. Taylor's writing is just THAT good. But I also felt like I was one of the siblings, which brings me to my next point.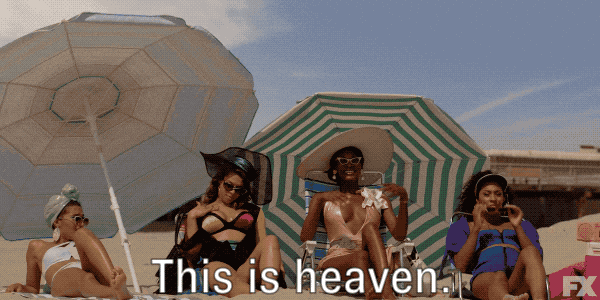 Now, with Evelyn & Daisy (you literally can't not compare these books because they're in the same universe) I feel like you maybe connect more with each of those characters. All three of these books have huge casts of characters, but with Malibu Rising, I found it slightly difficult to connect to one specifically. I was fascinated and interested in all of the Riva siblings, but I wasn't obsessed with any of them besides maybe Nina. Kit definitely needs her own book because she was great, but she doesn't take the spotlight until later. I liked Jay and Hud but they definitely don't stand out as much as the sisters. June was also amazing, even though I wanted to whack her for being so obsessed with Mick. I also super enjoyed Tarine as a character!!! Omg she was the best and I could read a whole book about her. Looking at you Ms Taylor please and thank you *wink wink*

These characters are all so flawed, but it's what you like that about them. However, I'm slightly torn because though I'm addicted to them, I didn't find a new all-time favourite character as I did with Daisy. If that makes sense?? SEND HELP

Finally, and it's what Taylor does best, is the plot twists. They're definitely there and boy, are they good. I don't think they're as shocking as they are in Evelyn & Daisy, but I was shooketh nonetheless.
🌊
This book is an absolute whirlwind of emotions. Malibu Rising is expertly told and full of compelling celeb characters who you can't keep your eyes away from. Highly recommend if you're a TJR fan (if you're not then idk what you're doing with your life) or if you're looking for a great beach read! *shoves book in your face*
"How were you supposed to change- in ways both big and small- when your family was always there to remind you of exactly the person you apparently signed an ironclad contract to be?"
🌊
"Nina understood, maybe for the first time, that letting people love you and care for you is part of how you love and care for them."
🌊
"It was as if June had given her a box—as if every parent gives their children a box—full of the things they carried. June had given her children this box packed to the brim with her own experiences, her own treasures and heartbreaks. Her own guilts and pleasures, triumphs and losses, values and biases, duties and sorrows. And Nina had been carrying around this box her whole life, feeling the full weight of it. But it was not, Nina saw just then, her job to carry the full box. Her job was to sort through the box. To decide what to keep, and to put the rest down. She had to choose what, of the things she inherited from the people who came before her, she wanted to bring forward. And what, of the past, she wanted to leave behind."
🌊
"Our family histories are simply stories. They are myths we create about the people who came before us, in order to make sense of ourselves."
🌊
"Just because it is in Malibu's nature to burn, so was it in one particular person's nature to set fire and walk away."
🌊
"She was a woman, after all. Living in a world created by men. And she had long known that assholes protect their own. They are faithful to no one but surprisingly protective of each other."
🌊
"Must be nice. To be able to be weak. I wouldn't know."
🌊
"There was finally enough air within her for a fire to ignite."
🌊
"Nina didn't hate Carrie Soto for stealing her husband because husbands can't be stolen. Carrie Soto wasn't a thief; Brandon Randall was a traitor."
🌊
"Our parents live inside us, whether they stick around or not… They express themselves through us in the way we hold a pen or shrug our shoulders, in the way we raise our eyebrow. Our heritage lingers in our blood."
🌊
"Why take a chance on another book when I already know I like this one?"
🌊
"Accept accept accept. For so long, Nina had believed it was her greatest strength—that she could withstand, that she could endure, that she would accept it all and keep going. It was so foreign to her, the idea of declaring that something was unacceptable."
🌊
"Kit regretted every single choice she'd made that had brought her to this moment. This is what she had always wanted to avoid, being forced to pretend men were interesting."
🌊
"Every day of your life feels like you're climbing up the mountain. And then you get there and you stay for a bit. And it's nice at the top. But then you start sliding down the other side."
🌊
"They will not know what the future holds or if their paths will ever cross again. But they will feel that – for one night at least – someone has seen them as they have always wanted to be seen. And that will be enough."
🌊
"Family histories repeat, Nina thought. For a moment, she wondered if it was pointless to try to escape it. Maybe our parents' lives are imprinted within us, maybe the only fate there is is the temptation of reliving their mistakes. Maybe, try as we might, we will never be able to outrun the blood that runs through our veins."
---
HAVE YOU READ THIS BOOK? WHAT DID YOU THINK? WHO WAS YOUR FAVOURITE SIBLING? WHICH OF TJR'S BOOKS ARE YOUR FAVOURITE? I'D LOVE TO KNOW!