INTERVIEW WITH AUTHOR LYNN PAINTER // chatting all things rom-com with the lovely author of BTTM and MWN ft. the love wager cover reveal (!!)
Today is an exciting day my friends because I'm here to spoil you rotten with all the rom-com content!!!!
Not only am I interviewing the lovely author of Better Than The Movies and Mr. Wrong Number aka Lynn Painter, but I'm also revealing the cover of her upcoming adult romance The Love Wager. Scream with me!!!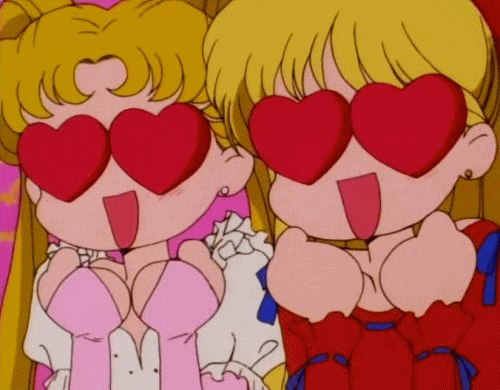 We'll start with the lovely author interview and then you'll just have to keep reading for that cover. I'm sneaky right?
Lynn Painter writes romantic comedies for both teens and adults. She is the author of Better Than The Movies and Mr. Wrong Number, as well as a regular contributor to the Omaha World-Herald. She lives in Nebraska with her husband and pack of wild children, and when she isn't reading or writing, odds are good she's guzzling energy drinks and watching rom-coms.
💌
Instagram // Twitter // Website // Facebook
INTERVIEW WITH AUTHOR LYNN PAINTER
Hi hello Lynn, before we get into the questions, I wanted to give a big thank you for being here today and a congratulations on your success with Better Than The Movies and Mr Wrong Number. I'm so excited for what's more to come! Let's get into the questions.
When did the first spark of inspiration for Better Than The Movies come? Do you remember the day the idea it popped into your head?
💌
BTTM started as a vibe sometime back in 2019. I thought it would be fun to have a main character who was obsessed with movie romcoms but terrible at love in real life. Then it snowballed into the idea of her being super into music, and Wes Bennett, and eventually it became its own animal.
And with Mr Wrong Number ?
💌
MWN on the other hand, felt like it wrote itself. I talked to my agent on the phone one morning and she suggested I write an adult romcom, and I had an idea about a funny misdial. Once I started writing it, I think I finished drafting it in a couple months. It was during the pandemic, however, so I suppose we all had a little more time lol.
What has drawn you to write serial romances online?
💌
I started writing the serial romcom as a way to give something back to newsletter subscribers. I hate newsletters, so I thought if I gave people something once a month, it might make it less intrusive. Then I got completely caught up in the creative outlet and the fun of writing it, so I didn't want to stop. Now it's kind of changed, though. Now the reason why I do it is because there's so much time between book releases – the standard is usually a year between books – and I worry about losing readers. Especially since I'm still pretty new to the game and don't have a huge backlist. I feel like it's a good way to stay connected with readers while giving them material for putting up with me lol.
What have you found most challenging to write about / struggled with across all your books?
💌
I feel like I'm not very good at writing friendship stories. I enjoy writing friends-to-lovers, with the spark-filled banter, but I don't feel like I am good at writing best friends.
What have some of your favourite recent reads been, YA or adult?
💌
I just finished Book Lovers – along with the rest of the world – and I loved it – of course. I also recently read Billy Summers by Stephen King, and it was one of those books that has just stuck with me. I can't shake it. Stephen King is the master at storytelling. I recently read I Kissed Shara Wheeler, a YA, and it was a fantastic book. But honestly, I haven't been reading a lot lately because I've had writing projects keeping me busy! (see serial rom-com above lol)
How different has it been writing adult romance than YA? What do you like most about each of them? Do you have a preference?
💌
For me, my approach to writing a YA novel and an adult novel are the same. I come up with a character in my head and what I want her story to be. I don't think I actually have a preference. I do seem to think of them differently once they're finished, though. So far, the YA books I've written feel like more a part of my heart; the characters almost feel like family. My adult romcom characters, on the other hand, are like fun party friends. YA and adult totally feel different, but I love them both. I would never want to choose.
What are your favourite personality traits of your characters and why? (Liz and Wes & Olivia & Colin)
💌
I love Olivia's messiness, because it feels very familiar to me. I'm kind of a quasi-disorganized mess and fairly immature in my interactions with other people, so I feel very connected to her. Wes Bennett – I love every little thing about Wes. I don't know where he came from, but I love the way he manages to be sarcastic, teasing, and obnoxiously funny, yet still just the sweetest boy. And I love Liz's romantic heart and how hard she tries. And Colin – Colin's deliciously dark sarcasm is my favorite part of him.
If you could transport your characters into a rom-com, which one would they be in? Feel free to pick many!
💌
I would totally transport Colin and Olivia to You've Got Mail, because they could slip into Joe Fox and Kathleen Kelly and switch it up in the most fun way. And I wouldn't want to transport Wes and Liz to a romcom, because I like them too much in their own.
Tell us about author life since your books have been out? What have you been enjoying most?
💌
My writer life since my books have come out has been amazing because it hasn't really changed. I still work my day job, I still live in my same old house with my delightful family, but I just have this incredible life on the side where I get to interact with readers via social media every single day, I get messages from amazing people, and I always have fun things going on. It's better than I ever dreamed of, and I've dreamt of this for a long, long time!
What can you tease about your upcoming YA release The Do-Over that fans of your other books will be excited about?
💌
The Do-Over is a super fun day-on-repeat book that occurs on Valentine's Day, but I love that the majority of the book happens on the Day of No Consequences, where the main character is doing whatever she wants because she knows it won't count. She gets a tattoo, she runs around the city with her chemistry lab partner who is absolutely inspired by Jess Mariano from Gilmore Girls; for the first time in her people-pleasing life, she does what SHE wants.
💌
That's all. Again, a huge thank you for being here today, I so appreciate it!
COVER

REVEAL
Title: The Love Wager
Author: Lynn Painter
Publisher: Berkley Romance
Date releasing: 14 March 2023
Genre: Adult contemporary romance

💌
Synopsis:
Hallie Piper is turning over a new leaf. After belly-crawling out of a hotel room (hello, rock bottom), she decides it's time to become a full-on adult.

She gets a new apartment, a new haircut, and a new wardrobe, but when she logs into the dating app that she has determined will find her new love, she sees none other than Jack, the guy whose room she'd snuck out of.

Through the app, and after the joint agreement that they are absolutely not interested in each other, Jack and Hallie become partners in their respective searches for The One. They text each other about their dates, often scheduling them at the same restaurant so that if things don't go well, the two of them can get tacos afterward.

Spoiler: they get a lot of tacos together.

Discouraged by the lack of prospects, Jack and Hallie make a wager to see who can find true love first, but when they agree to be fake dates for a weekend wedding, all bets are off.

As they pretend to be a couple, lines become blurred and they each struggle to remember why the other was a bad idea to begin with.
💌
---
HAVE YOU READ ANYTHING BY THIS AUTHOR? WHICH IS YOUR FAVOURITE OF HER BOOKS? ARE YOU GOING TO PICK ANY UP? WHAT IS YOUR FAVOURITE ROM-COM TROPE? WHAT DO YOU THINK OF THIS COVER? I'D LOVE TO KNOW!