THE LOVE THAT SPLIT THE WORLD BY EMILY HENRY // spoiler-free book review: an enchanting debut from my fave author ft. a scarily relatable main character and lyrical writing to blow your socks off
I do deserve to be publicly shamed for taking so long to review this book and you have permission to scold me in the comments.
Finally catching up on my faves though so at least be a little nice *insert teary eyes*
I'm going to stop wasting time talking about myself so we can gush over MY QUEEN MS EMILY HENRY!!! Let's get into it xoxo
Title: The Love That Split The World
Author: Emily Henry
Page count: 416
Date published: 26 January 2016
Genre: Young Adult fabulism
♥
Synopsis:
Natalie's last summer in her small Kentucky hometown is off to a magical start…until she starts seeing the "wrong things." At first, they're just momentary glimpses—her front door is red instead of its usual green, there's a pre-school where the garden store should be. But then her whole town disappears for hours, fading away into rolling hills and grazing buffalo, and Nat knows something isn't right.

That's when she gets a visit from the kind but mysterious apparition she calls "Grandmother," who tells her: "You have three months to save him." The next night, under the stadium lights of the high school football field, she meets a beautiful boy named Beau, and it's as if time just stops and nothing exists. Nothing, except Natalie and Beau.
♥
♥
STAR RATING: (5 out of 5 stars)
Emily Henry could literally write a shopping list, and not only would I read it, but I'd also be mesmerized. Good thing she has hehehehe
I did not go into this book thinking I'd need brain cells but apparently, you do and my brain capacity was sketchy at the time when reading this. Frankly, I'm still confused about what I read but I loved it nonetheless and this book is absolutely stunning. I really would do anything for Emily Henry.
♥
Firstly, I think I deserve a round of applause. Look at me, I read not only a YA book but also a physical book off my shelves. Serious character development happening here my friends *pats self on back*
Secondly, this book was seriously a whirlwind and I'm still suffering whiplash. But before I get into that, I wanted to chat about how impressive this is as a debut. This isn't my first Emily Henry book, and it was so interesting to read her debut and see the development in her writing. I already knew that I was obsessed with her writing style, but I'm even more impressed that it's been amazing from the very beginning. I feel like I might be making no sense but hopefully, you get what I'm saying. Her writing is the perfect blend of lyricism and wit and I just LOVE it.
I,,, love Emily Henry <3<3<3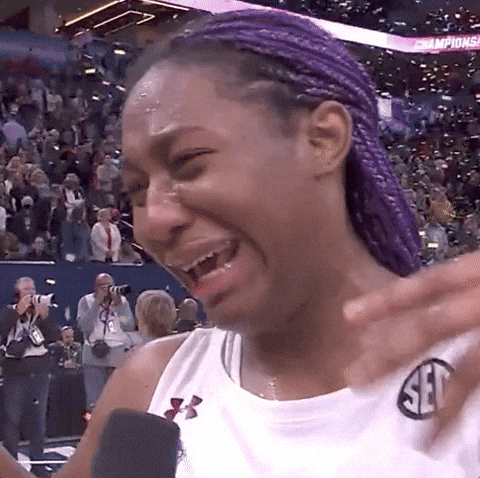 The dialogue and banter is also just TOP TIER AMAZING and ugh *chefs kiss*
Seriously, nobody else is doing it like her. The atmosphere is just on a whole other level. This book in particular felt so… sophisticated. I absolutely loved the inclusion of folklore and storytelling, I can't speak to how accurate it is, but it was so expertly weaved into the story. I especially loved how we'd switch from the current timeline to a chapter with a story. Once I was in, I could not put this book down.
I don't want to spoil this next part because I went in not knowing this and it blew my mind so I'll highlight in white, just in case. I did not go into this book expecting time-travel wowza. I knew it was magical realism/fabulism, and then it introduced traveling between dimensions, which was already super exciting. Anyways, I still can't quite wrap my head around it BUT absolute god move and Emily Henry is just a genius. MIND BLOWN!!!!
Lastly, I just need to spill my heart out about the characters. I've already said that I adore the dialogue, but I do just need to repeat that because it's superb and very few authors can do it this well, but Emily Henry does IT.
I also did not realise that I'd connect so closely to Natalie when I started this book. I knew I'd love it but I did not think she'd be able to articulate something that I'm currently going through, which is such a special feeling. I absolutely adore our main character, she's strong but vulnerable at the same time and I just,,, wow I really saw myself in her. So just for that alone, this book will always be special for me.
Finally, we have to talk about THE ROMANCE. I mean the world love is in the title. We all know that EH is a whizz at romance and whilst in this book, it's a big part of the story, it is also really not. I'm not quite sure how to describe it but I loved how it didn't take over the entire narrative. I loved Natalie and Beau's relationship, they had such amazing chemistry and I was definitely rooting for them.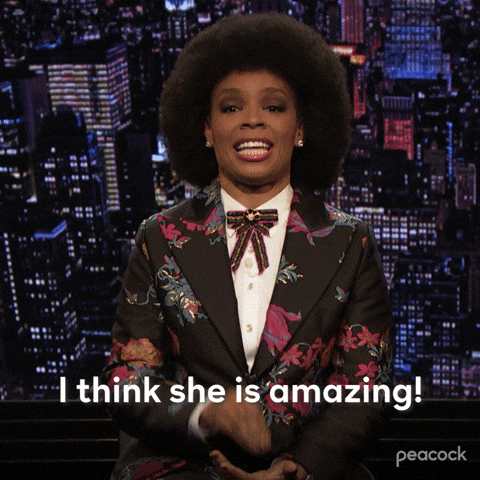 If I haven't yet convinced you to read this book, this is my final attempt. The Love That Split The World is a spellbinding and enchanting debut that'll have you glued to its pages and is here to split your heart in half. Please just go and read it so we can be starry-eyed together!
"Love is giving the world away, and being loved is having the whole world to give."
♥
"And when you see those good things–and I promise you, there are so many good things–they're going to be so much brighter for you than they are for other people, just like the abyss always seems deeper and bigger when you stare at it. If you stick it out, it's all going to feel worth it in the end. Every moment you live, every darkness you face, they'll all feel worth it when you're staring light in the face."
♥
"Sometimes the most beautiful moments in our lives are things that hurt badly at the time. We only see them for what they really were when we stand at the very end and look back."
♥
"Just because you don't know what you want yet, it doesn't mean that there's nothing to want."
♥
"Recognizing someone as a part of you before they've even become that person in your life, and knowing, without a doubt, that neither of you will ever be who are you in this exact moment ever again and believing, against all odds, you will continue to belong to one another despite that."
♥
"No matter how hard it feels, you don't need to be afraid to move on, and you don't need to be afraid to stay either. There's always more to see and feel."
♥
"It wouldn't matter," he says. "If we were in the same world, the one where Kincaid was in love with you, I'd still be here. If you wanted me, I'd be here."

"Why?" I ask.

He hides a grin and runs his thumb over my lips. "I'm not sure the world and me are as complicated as you think, Natalie. I didn't mean to choose you or anything. I just know if I only get to build one porch in my life, I'd like it to be yours, and if there's one person I never have to hurt or disappoint, I'd want that to be you too."
♥
"Beau, what is it you want?"
"A porch," he says softly. He says it like it's my name, and right then, I think, what both of us want more than anything is something we can never have. "All I really want is to build a house with a nice, big porch that gets used every day."
♥
"I don't love Beau yet, I don't think. But being with him feels like a better version of being alone, and in that way, I think we are each other's."
♥
"We may be different, but in this moment we're feeling the exact same thing: the sad kind of bliss where you realize, suddenly, how perfect your life really has been all along. So perfect it hurts, and you could let yourself weep if you wanted. So perfect that even though everything you know is ending, you truly believe life will continue to be beautiful, even—or maybe especially—in those pure moments of loss."
♥
"And then one day, our parents look at us and notice we're whole people. We're not a part of them anymore, even if they're a part of us. And for the ones who never really wanted to be parents anyway, that's probably a relief."
♥
"Being around people is exhausting. Being around Beau is like a really good version of being alone, as easy but more fun."
♥
"And sometimes, we don't talk about things because we don't want to be comforted. We don't want anyone to tell us it wasn't our fault, or that they forgive us, or that we did the best we could. We want to hold on to that pain because we think that's what we deserve. We worry that if we let it go, we're dishonoring it."
♥
"I have no idea how to help you with all of this. So tell me, okay? Tell me what you need and tell me every single time you need it, and I'll be there."
♥
"But it's also about the cost of love. To grow up is to love. To love is to die."
♥
"I think right then he could've told me he was the one who spread out the stars and I would have been neither surprised nor any more impressed than I already was."
---
HAVE YOU READ THIS BOOK? WHAT DID YOU THINK? DID YOU LOVE IT AS MUCH AS I DID? HAVE YOU READ ANY OTHER EMILY HENRY BOOKS? I'D LOVE TO KNOW!