AFTER I DO BY TAYLOR JENKINS REID // spoiler-free book review: this marriage in crisis adult contemporary blew my mind and i will never be okay again!!!
Welcome to round three of Ruby catching up on reviews of books she read in 2021 that were also on the favourites list, but I'm a terrible human. I, too, did not follow whatever I just wrote oops.
Anyways, I'm a huge fan of Taylor Jenkins Reid, so this is an exciting review. Also was shocked at how much I adored this book, which is a crime on humanity because how can I expect anything less from queen TJR???
Let's just get into the yelling!
Title: After I Do
Author: Taylor Jenkins Reid
Page count: 336
Date published: 1 July 2014
Genre: Adult contemporary fiction

💍
Synopsis:
 When Lauren and Ryan's marriage reaches the breaking point, they come up with an unconventional plan. They decide to take a year off in the hopes of finding a way to fall in love again. One year apart, and only one rule: they cannot contact each other. Other than that, anything goes.

Lauren embarks on a journey of self-discovery, quickly finding that her friends and family have their own ideas about the meaning of marriage. These influences, as well as her own healing process and the challenges of living apart from Ryan, begin to change Lauren's ideas about monogamy and marriage. She starts to question: When you can have romance without loyalty and commitment without marriage, when love and lust are no longer tied together, what do you value? What are you willing to fight for?
💍
💍
STAR RATING: (5 out of 5 stars)
I deserve electric chair treatment really because WHY HAVE I NOT BEEN PRIORITISING TJR'S BACKLIST?!?!?!?
I'm honestly both mad and confused as to why I didn't prioritise doing this until now and I read Daisy Jones & The Six back in 2019,,, Slap me, honestly.
So um yeah, I would jump in front of a moving train for this book. And for Taylor Jenkins Reid, who is a literary genius and I'm kinda jealous. Pity I didn't realise this sooner but we do love the duality happening over here <3<3<3
💍
I'm obsessed obsessed obsessed with this book what the heck. Which is ironic because I'm struggling to find words for this review and it's been a few days. But you really just know that a book is good when you reread your favourite parts right after finishing it. Because that's what I've been doing. I'm lost and confused my friends. Few books can do that.
I honestly don't know where to start or how to articulate myself so bear with me. But let's just take a minute to admire the writing, which isn't the most lyrical or beautiful writing you'll ever read, yet somehow it manages to pack a punch just as hard. Idk if that's even an idiom but let's just go with it. The emotional rollercoaster this book took me on purely because of the way she phrased conversations and questions about life you didn't even know you had… remarkable!!! TJR is also just brilliant at last lines, like ending chapters etc. Wow, tattoo them on my forehead.
Round of applause ladies and gentle friends!!!!!
To be very candid (ha English major) with you, I didn't really think much of this when I first heard of this book, books about marriage don't really speak to me. For obvious reasons. But I saw someone on… god forbid TIKTOK… talk about it and due to the lack of self-control my personality possesses, I picked it up. Instantly fell in love and connected, however, I didn't want to get my hopes up too high and find it dwindled out. I'd actually heard fairly mixed things about TJR's backlist.
Anyways, obviously, by the rating, you can tell I loved it BUT DID I MENTION THAT I'M OBSESSED???? This book kept getting better and better as it went on, it messed with my emotions. I was rooting for their marriage whilst simultaneously being 100% okay if they didn't stay together, which I'm also gobsmacked about. I mean hello, I'm a hopeless romantic but the POWER OF TAYLOR JENKINS REID!!!!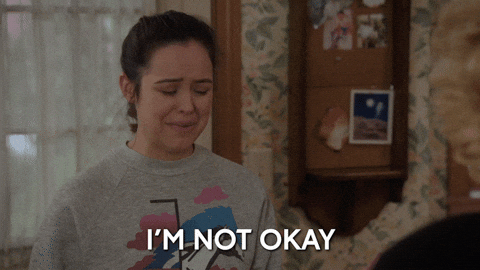 I'm seriously not kidding that by 70% when Lauren was living her best life and was ready to move on, I was like "yeah you can totally do it". It's the maturity for me.
I've seen in other reviews that people didn't like the characters in this book, and whilst I can understand that, it really did not bother me. I mean, yes, they're not the strongest compared to her her other books, but the only way I can describe my feelings is that I truly didn't care. I really felt for them and just wanted the best for them and that was enough for me. I felt every emotion alongside Lauren, I was heartbroken with her, rejoicing for her, cheering for her and being mad for her. It was a lot.

This book also makes use of a short first portion of the book being flashback chapters, to give the reader a peek into what their life looked like before. At first, I wasn't sure about this format, but it only goes on for a short while and then the rest of the book is all present tense, taking place in their 'year off' period. Which was a really unique form of storytelling and I appreciated that. There is also a minor form of emailing in this book (no worries, the pact doesn't get broken), but I don't want to reveal too much, so just know I LOVED THEM. TJR perfectly crafted this build-up and tension and it was honestly genius.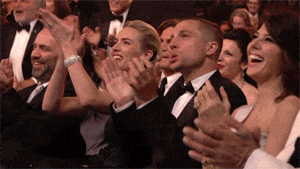 This book just blew my expectations out of the water and I didn't think it would have such an impact on me considering the subject matter. I can't stop going back to reread my favourite parts and it's the best feeling in the world. It's such a perfect balance of romance/women's fiction whilst also touching on various other life issues, and exactly what I look for in adult fiction. This book is not romance, but it also is, but I don't necessarily want to categorise it as that so idk what to say.  But I did indeed love the romance so do with that information what you will. Even though I did just mention being okay with Lauren and Ryan splitting up, I STILL ADORED THEM TOGETHER. The power of Taylor Jenkins Reid.

THE ENDING WAS ABSOLUTELY EVERYTHING I AM NOT CONTENT WITH MY LIFE!!!!
I rooted for Lauren and Ryan whilst simultaneously wanting to slap them AND give them advice. I so highly recommend this book and I cannot wait to make my way through the rest of TJR's work. Read for an absolute whirlwind of emotions whilst you watch what was a perfect romance become a marriage in crisis. Let's be obsessed together *wink wink*
"Ryan and I are two people who used to be in love.
What a beautiful thing to have been.
What a sad thing to be."
💍
"The sun will rise no matter what pain we encounter. No matter how much we believe the world to be over, the sun will rise."
💍
"We are tied to each other. We can hate and love, miss and loathe each other all within the same breath. We can never want to see each other again while never wanting to let go."
💍
"Sometimes people do things because they are furious or because they are upset or because they are out for blood. And those things can hurt. But what hurts the most is when someone does something out of apathy. They don't care about you the way they said they did back in college. They don't care about you the way they promised to when you got married. They don't care about you at all."
💍
"Make no mistake: I do love you. Just because I don't feel the love in my heart doesn't mean I don't know it's there. I know it's there. I'm leaving because I'm going to find it. I promise you that."
💍
"There is no failing or winning or losing … This is life, Lauren. This is love and marriage. If you stay married for a number of years and you have a happy time together and then you decide you don't want to be married anymore and you choose to go be happy with somebody else or doing something else, that's not a failure. That's just life. That's just how love is. How is that a failure?"
💍
"Your love life should bring you love. If it doesn't, no matter how hard you try, if you are honest and fair and good, and you decide it's over and you need to go find love somewhere else, then…what more can the world ask of you?"
💍
"My heart is truly broken. And I know that even if it mends, it will look different, feel different, beat differently."
💍
"Change, at least in my life, is more often than not a slow and steady stream. It's not an avalanche. It's more of a snowball effect. I probably shouldn't pontificate about my life using winter metaphors. I've only seen real snow three times.
💍
"Sometimes you want to forget the fact that you're alone, and instead, you want to relish the feeling that someone understands you, someone is fighting the same battle that you are. Also, you know, sometimes you just want to feel wanted and desired. Sometimes you want to feel what it feels like with someone new. Sometimes you forget about whether you're ready to do something, and you just let yourself do it."
💍
"Laughing and crying are so intrinsically tied together, spun of the same material, that it's hard to tell one from the other sometimes."
💍
"Isn't it nice," he says, "once you've outgrown the ideas of what life should be and you just enjoy what it is?"
💍
"I realized that I had stopped seeing him as someone who, you know, was attractive, I guess. I was taking him for granted in that way. And now that I know that he is dating, it's very clear to me what I had when I had it"
💍
"Maybe it doesn't matter if you need someone during the everyday moments of your life. Maybe what matters is that when you need someone, they are the one you need."
💍
"Just because you can live without someone doesn't mean you want to."
💍
"Maybe it doesn't matter if you need someone during the everyday moments of your life. Maybe what matters is that when you need someone, they are the one you need. Maybe needing someone isn't about not being able to do it without them. Maybe needing someone is about it being easier if they are by your side."
💍
"I know that I can do this without you. I've learned that this past year. But I just miss you right now. I just want you near me. You bring out the best in me. And I could use the best of me right now."
---
HAVE YOU READ THIS BOOK? OR ANYTHING FROM THIS AUTHOR? WHAT DID YOU THINK? WHICH IS YOUR FAVOURITE TJR? DID YOU THINK THE MARRIAGE WAS WORTH SAVING? I'D LOVE TO KNOW!