YOU HAVE A MATCH BY EMMA LORD // spoiler-free book review: a dazzling YA summer camp contemporary ft. heavy sibling relationships & adorable friends to lovers romance
I do deserve public shame for a) taking over a year to read this even though I had an early copy and b) ever having doubt that I would not love this. Currently typing out my Notes app apology.
That's not even an exaggeration, I'd actually do it haha.
Anyways, I've been on a YA craze as of late and it feels absolutely amazing. This was one I finally decided it was time to read and is my new obsession. Going to yell at myself and you to read it NOWWW!!! Let's get into the screaming <3<3<3
Title: You Have A Match
Author: Emma Lord
Page count: 305
Date published: 12 January 2021
Genre: Young Adult contemporary romance

🌳
Synopsis:
When Abby signs up for a DNA service, it's mainly to give her friend and secret love interest, Leo, a nudge. After all, she knows who she is already: Avid photographer. Injury-prone tree climber. Best friend to Leo and Connie…although ever since the B.E.I. (Big Embarrassing Incident) with Leo, things have been awkward on that front.

But she didn't know she's a younger sister.

When the DNA service reveals Abby has a secret sister, shimmery-haired Instagram star Savannah Tully, it's hard to believe they're from the same planet, never mind the same parents—especially considering Savannah, queen of green smoothies, is only a year and a half older than Abby herself.

The logical course of action? Meet up at summer camp (obviously) and figure out why Abby's parents gave Savvy up for adoption. But there are complications: Savvy is a rigid rule-follower and total narc. Leo is the camp's co-chef, putting Abby's growing feelings for him on blast. And her parents have a secret that threatens to unravel everything.

But part of life is showing up, leaning in, and learning to fit all your awkward pieces together. Because sometimes, the hardest things can also be the best ones.
🌳
🌳
Big thanks to St. Martins Press for the eARC via Netgalley! All thoughts and opinions are my own.
🌳
STAR RATING: (5 out of 5 stars)
You were wrong, I was wrong, we were all wrong and had nothing to fear from Ms Emma Lord *cries into oblivion*
Very much slapping myself across the face for not reading this sooner, especially to the amazing publisher, and for being worried in the slightest because I can expect nothing more from this author. Never again shall I maketh this sin onto humanity.
Can you tell I loved this book? Because I did. I will admit, it didn't have exactly the same magic as Tweet Cute has, but it brings a whole other level of wonder and they're both boosts of serotonin in my opinion *sighs*
🌳
Very few authors write in, what I'm going to describe as, rainbow colours but Emma Lord is SO one of them and I just adore her. The writing style just absolutely shines and it's like Emma Lord reached inside of my brain and jazzed up all of my thoughts, putting to words feelings I didn't know I had or just ones I never think about but they're THERE and it's low-key scary,,,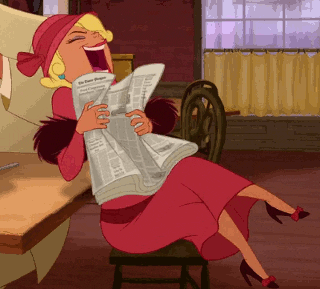 Yeah, so I'm obsessed with the writing. Not only that, but the summer camp setting was just an absolute delight and I was completely there and along for the ride. The dialogue was spot-on and the teenage rep was so heart-achingly perfect, as per usual, it makes you want to weep.
However, it's the characters that just fly off the page. Unlike her debut, this book places a heavy focus on sister relationships, which is something that I very much resonated with. It was tricky to read at times even, but I don't think it could've been written any other way. Abby and Savannah don't have the dream dynamic one would expect, instead, they are faced with conflict and struggle to meet each other halfway, BUT ITS DONE SO WELL I CANT EVEN!!!!

I've seen quite a few reviews complain that Abby was annoying, which I can kind of understand, but I had absolutely no issues. Same as I did with Pepper, I could immediately sympathise and relate to Abby. I completely fell for her brave exterior and extremely scared interior of losing her friends, and I absolutely loved following her as the main character!!!
And if you had any doubts whether the friends to lovers wouldn't be done well, you'd be sorely mistaken because it was absolute perfection and I… loved Leo and Abby sooooo much. If you think this trope has no angst THINK AGAIN. They just absolutely melted me and had such great chemistry and OH MY OH MY SO CUTE I LOVED!!!!!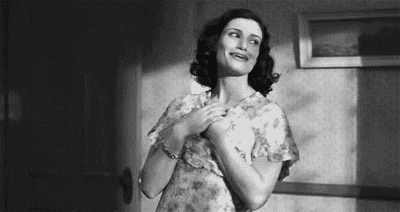 Have I convinced you yet? You've already started? Oh great. Um so yeah, if you're looking for a YA contemporary romance that explores sisterly relations and 'oops I am also in love with my best friend', you've come to the right place and Emma Lord is here to give you the warmest hug. Read to cure all your problems <3<3<3
"If you learn to capture a feeling, it'll always be louder than words."
🌳
"I feel strangely invincible, like the moments happening right now don't count for anything, but somehow count for everything at once."
🌳
"This moment of recognition reflected back at me in her face. It's not even something I can see, but something I feel. It's not my mom and my dad or my brothers. It's me. My own confusion, my own fear. She could look like a stranger to me, and I'd still feel it as plainly."
🌳
"But you're … you're a forever kind of person to me."
🌳
"Even when I am at my worst he knows exactly what to say to soften my edges, still looks at me like I am something precious to him."
🌳
"I breathe in the sticky warmth of the air, the pine and the electricity and the ache of something deeper than I can name, knowing that no view I can capture will ever compare to this feeling—seeing it through my eyes while seeing it through his, letting us both bleed into a world where those two things can be the same."
🌳
"The space I come back to, whether I want it to be or not, won't be Abby-shaped anymore—or maybe I won't be the shape of the Abby who left."
🌳
"Most of the things I could wish for I can't have. It's big stuff, like how I wish Poppy were still here and we weren't selling Bean Well. Or medium stuff, like I didn't worry so much about where I stand with Leo and Connie, or I wasn't one ping in my parents' inbox away from getting busted for skipping out on summer school. Or stuff that wells up in me from some place I can usually keep quiet–I wish I were old enough to do whatever I wanted, to go out and take photographs all over the world instead of the same sleepy suburb over and over and over again. I wish I didn't feel like a problem my parents had to solve."
🌳
"The feeling was enough, I think. Just to know it. To have it in my bones, make it a part of my history. There was a beautiful 'before,' without an 'after' to wreck it on the other side."
---
HAVE YOU READ THIS BOOK? OR ANYTHING FROM THIS AUTHOR? WHAT DID YOU THINK? DID YOU LOVE IT AS MUCH AS I DID? WHO WAS YOUR FAVOURITE CHARACTER? I'D LOVE TO KNOW!