TODAY TONIGHT TOMORROW BY RACHEL LYNN SOLOMON // spoiler-free book review: a YA contemporary adventure ft. witty writing & swoon-worthy academic rivals to lovers
Truly didn't expect this but colour me surprised by how much I adored this book and I love it here <3<3<3
Picked this book up on a total whim, not thinking much would come from it as I didn't love an adult romance from this author, but as you can probably guess, I adored it and am here to hype it up even more. I'm a hopeless romantic, I can't help myself.
Into the heart eyes review!
Title: Today Tonight Tomorrow
Author: Rachel Lynn Solomon
Page count: 364
Date published: 14 July 2020
Genre: Young Adult contemporary romance
✎
Synopsis:
Today, she hates him.

It's the last day of senior year. Rowan Roth and Neil McNair have been bitter rivals for all of high school, clashing on test scores, student council elections, and even gym class pull-up contests. While Rowan, who secretly wants to write romance novels, is anxious about the future, she'd love to beat her infuriating nemesis one last time.

Tonight, she puts up with him.

When Neil is named valedictorian, Rowan has only one chance at victory: Howl, a senior class game that takes them all over Seattle, a farewell tour of the city she loves. But after learning a group of seniors is out to get them, she and Neil reluctantly decide to team up until they're the last players left—and then they'll destroy each other.

As Rowan spends more time with Neil, she realizes he's much more than the awkward linguistics nerd she's sparred with for the past four years. And, perhaps, this boy she claims to despise might actually be the boy of her dreams.

Tomorrow … maybe she's already fallen for him.
✎
✎
STAR RATING: (5 out of 5 stars)
I'm in my YA contemporary era and I'm not mad about it.
I'm actually just living my best life and it's a wonderful time to be alive xoxoxoxo
Who would've thought that I'd ADORE a Rachel Lynn Solomon book? Because not me. I thought maybe the TikTok girlies were lying to me about this book and it might be a flop. But THIS WAS BRILLIANT AND I ADORED IT!!! So much so that I literally just want to give it 5 stars for the heck of it. I'm also tired of being a star-rating grinch and my gut is pushing 5 stars because I have 99.9 complaints.
✎
This YA contemporary was just an absolute blast and my heart was completely taken. Honestly, what a book and I'm very happy to be here.
Today Tonight Tomorrow is just THAT book and we love to see it!!!
The writing was an absolute delight and I was thoroughly surprised. It was JUST the right balance between being witty and easy to read, but also descriptive and really letting you into Rowan's head. I loved the setting and it literally felt like I was in Seattle, which was cool because I've never been *wink wink*
I loved the subtle diversity in the friendships and the Jewish representation was great to see. There was multi-media within this narrative, which was great. I was slightly worried about the timeline structure, but I think it was executed really well and was actually perfect for the setting. There was also a game element in here, which was SO much fun and I think it carried the plot super well.
On that note, you'd think the author would struggle to make these characters three-dimensional, but I was able to connect instantly. Rowan was such a relatable main character and I loved following her. Though I can't connect as much now, Rowan was 100% me in my senior year and it was so special for me to almost go back? Idk if that makes sense or if you're cringeing in sappiness, but I appreciated reading about what was a sliver of myself and being able to look back on it from the mental space I'm in now. Seriously sappy but we're rolling with it haha. I loved how she discussed not being able to move on and being scared to change because it's such a universal conversation and definitely something I still struggle with now.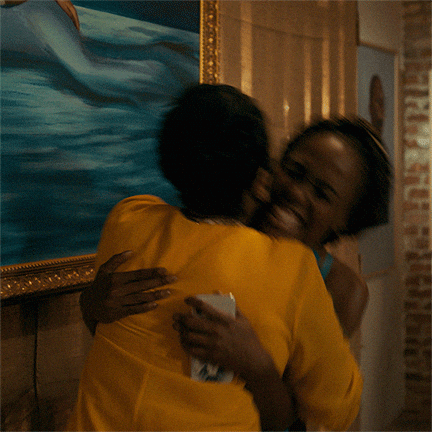 Loved that she was a writer also, though my one complaint was that it always felt slightly corny and "obvious" when Rowan discussed romance books. But this by no means deters my love of this book. Neil was also such a wonderful main character, what a sweetheart and I loved learning more about his backstory <3<3<3
But, the best part was Rowan and Neil!!!! UGH, THE SLOW-BURN WAS ABSOLUTE PERFECTION AND EVERYTHING I LOVE IN ROMANCE!!!! Their relationship was just everything I wanted and more and I am obsessed with them. The chemistry was *chefs kiss*, the academic rivals to lovers was *chefs kiss* and everything about it was *CHEFS KISS*. Can you tell I loved them? Because I truly did.
Also, the sex positivity was AMAZING. I've been absolutely loving sex-positive YA and this book did a fantastic job at this conversation. It's become something I really look for and so appreciate, so I loved the way Rachel Lynn Solomon handled it, and it added such a nice layer to the novel.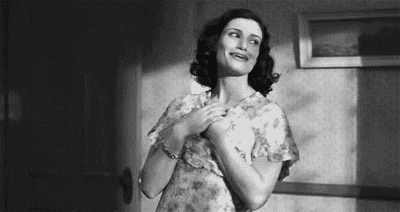 This book was just absolutely everything you could want in YA contemporary romance and I highly recommend for your splendid dose of academic rivals to lovers with a dash of adventure all wrapped up in a heartwarming bow. Bonus points for all the swooning <3<3<3
GO READ IT NOW!!!!
"Maybe that's the definition of nostalgia: getting sappy about things that are supposed to be insignificant."
✎
"My favourite books got happily-ever-afters— why couldn't I?"
✎
"Crush' is too weak a word to describe how I feel. It doesn't do you justice, but maybe it works for me. I am the one who is crushed. I'm crushed that we have only ever regarded each other as enemies. I'm crushed when the day ends and I haven't said anything to you that isn't cloaked in five layers of sarcasm."
✎
"When he grins, it's bright enough to light up the night sky. It's kind of beautiful."
✎
"How do you tell the person you've spent four years trying to destroy that you have a crush on them?"
✎
"I've given this boy the messiest parts of me, and he's done nothing but convince me he'll be careful with them."
✎
"Neil McNair has become my alarm clock, if alarm clocks had freckles and knew all your insecurities."
✎
"And just so you know, we might be having dinner together, but this isn't a date," Neil says, completely straight-faced.
"I just don't want you to get too excited. I mean, your parents are going to be there, so it would be really awkward if you were fawning over me the whole time."
✎
"Maybe this is how I'm supposed to say goodbye to high school: not with an arbitrary list or a preconceived notion of the way things are supposed to be, but by realizing we're actually better together."
✎
"Neil is softer than I realized, and I'm a barbed-wire fence. Every time he gets too close, I make myself sharper."
✎
"Are relationships supposed to feel that way?"
"Earth-shattering?"
"Yeah. Like every moment you're with them, your head is spinning and you can't catch your breath and you just know that this person is changing your life for the better. Someone who challenges you to be better."
✎
"All these years, we were fighting when we could have been…not fighting."
---
HAVE YOU READ THIS BOOK? WHAT DID YOU THINK? DID YOU LOVE IT TOO? HAVE YOU READ ANYTHING ELSE FROM THIS AUTHOR? WHAT WOULD YOU RECOMMEND? I'D LOVE TO KNOW!