ALEX, APPROXIMATELY BY JENN BENNETT // spoiler-free book review: my new fave ya contemporary ft. all the summery beach vibes & stunning enemies to lovers romance
Eeep I'm finally caught up on old reviews so now I can yell about books I've read fairly recently. Are you proud of me? Because I am.
This book means a whole lot to me and I'm very mad at myself for taking so long to read it. But it was absolutely everything and I need to shove it down all of your throats. Yup, you have no choice.
Let's get into the squealing <3<3<3
Title: Alex, Approximately
Author: Jenn Bennett
Page count: 392
Date published: 4 April 2017
Genre: Young Adult contemporary romance

☀️
Synopsis:
Classic movie buff Bailey "Mink" Rydell has spent months crushing on a witty film geek she only knows online by "Alex." Two coasts separate the teens until Bailey moves in with her dad, who lives in the same California surfing town as her online crush.

Faced with doubts (what if he's a creep in real life—or worse?), Bailey doesn't tell Alex she's moved to his hometown. Or that she's landed a job at the local tourist-trap museum. Or that she's being heckled daily by the irritatingly hot museum security guard, Porter Roth—a.k.a. her new arch-nemesis. But life is whole lot messier than the movies, especially when Bailey discovers that tricky fine line between hate, love, and whatever-it-is she's starting to feel for Porter.

And as the summer months go by, Bailey must choose whether to cling to a dreamy online fantasy in Alex or take a risk on an imperfect reality with Porter. The choice is both simpler and more complicated than she realizes, because Porter Roth is hiding a secret of his own: Porter is Alex…Approximately.

In this delightfully charming teen spin on You've Got Mail, the one guy Bailey Rydell can't stand is actually the boy of her dreams—she just doesn't know it yet.
☀️
☀️
STAR RATING: (5 out of 5 stars)
Didn't think I'd be writing this kind of review, but the best things in life come as a surprise, right?
That was cheesy but apparently, that's my mood of today BECAUSE I AM OBSESSED WITH THIS BOOK WHAT THE HECK?!?!?
Literally don't know how I landed up here and I didn't know I needed this glorious book in my life but it will fix every problem in your life, guaranteed. I'm not even kidding. Bad day? Instantly will disappear and life will be good again. Don't know if that's an over-exaggeration or not yet. I'm going with no because one might consider this book free therapy, just saying.
I didn't know I had it in me to adore a YA contemporary again but THANK GOD for this book *insert heart eyes*
I don't have a bad thing to say at all and honestly, that scares me. It was all and everything I've ever needed in life and I am speechless.
Speechless I tell you. Let's get into this review though…
☀️
Words? What are they?
I,,, just wow. It's been so long that I've been so engrossed in a book that I would be reading it at every possible interval whilst literally driving around in a car. Fun fact: I get car sick very quickly but I endured for this book. Highest of compliments coming from me. I don't know if that sentence worked but my brain is not making sense I'm so in shock. Didn't go into this book expecting to be so blown away but here we are and I'm not okay and will never be okay ever again.
I was absolutely transported to California, I was there and walking alongside these characters and I was not on my own planet Earth. Not only that, but I really loved the writing style. It was funny and easy to read and exactly what you look for in a contemporary.
However, my favourite part has to be the dialogue because boy does Ms Jenn Bennett have magic in that dialogue!!! I'm not exaggerating. Very few books have left me reeling from like ONE line of dialogue, but I would literally have to stop reading and it's just the best feeling *sighs*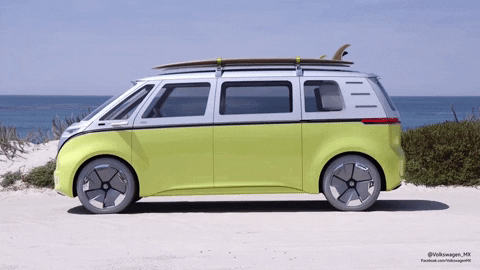 Ugh, I just love You've Got Mail retellings, they truly can do no wrong.
Anyways, I would sacrifice myself for Porter and Bailey, absolute cinnamon rolls that they are OH MY GOLLY GOSH MY HEART COULD NOT HANDLE. I love them individually, I love them together, I love them I love them I love them. Porter is a character I did not know I needed to give a thousand hugs but apparently do. Same for Bailey, she was such a brilliantly written main character. They were both perfectly fleshed out and I cared for them so deeply.
It's been a hot minute since I've found a couple I ship so much but my heart could NOT HANDLE IT!!! Their chemistry was through the roof and off the charts. They weren't even that slow-burn, which I usually need to have, but it didn't matter because I was so enamoured with the texting and then the irl banter. I'll read and a quote and DIE INSIDE OMGGGG!!! The pacing was just superbly done and I'm gobsmacked!!!!
I was also quite shocked by how sex-positive this book was, and I think it's a good thing? Sometimes I struggle with sex in YA because it can be problematic or just slightly weird, but I think it was done well.
Did I mention how much I loved Bailey and Porter? Ugh, their development was excellent and I adored their banter and it was all too much and perfection and I need a minute,,, I squealed far too many times and oof floating on clouds and bathing in sunlight over here.
Finally, and maybe what I love most about this YA contemporary is the balance it holds between romance and each of the characters' struggles. It felt so authentic and real, and I so appreciated how the author handled grief and trauma. Sometimes, authors just add it to give the characters a personality trait, but this did not feel like that at all and I absolutely loved that about it.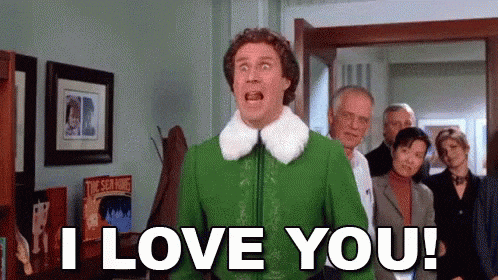 Have I convinced you yet? Have you read it already? Wonderful. You better be finished with this book like NOW so we can cry together. Um so yeah, highly recommend this YA contemporary filled with humour and warmth, this is the perfect anonymous texting (slight) enemies to lovers show-stopping romance that you need to read right this second <3<3<3
I SHALL NOT RECOVER FROM THIS
"Sometimes you have to endure painful things to realize that you're a whole lot stronger than you think."
☀️
"We all really do contradict ourselves and contain multitudes. How do we even figure out who we really are?"
☀️
"The entire time they're talking, I can't tear my eyes away from Porter. What I'm feeling for him now is like drowning and floating at the same time."
☀️
"Can you miss someone you see almost every day?"
☀️
"He thinks I'm a snob? He's not the first. Just because I'm quiet doesn't mean I'm aloof. Maybe I just want to be alone. Maybe I'm not good at conversation."
☀️
"Half a minute later, Porter pulls me into a dark corner of the hallway, checks around the corner, and kisses the bejesus out of me. "That's me, destroying all your other plans," he says wickedly. And if I didn't know any better, I'd think he sounds jealous. Then he walks away, leaving me all hot and bothered.

I'm going to have a nervous breakdown."
☀️
"While eating our feast, we watch The Big Lebowski, which is sort of bizarre, because Alex was trying to get me to watch this a couple of months ago. And the Roths have it on DVD, so they are all amazed I've never seen it. Turns out, it's really good. And what's even better, in addition to Porter preparing me for the sound of gunshots in the movie—so I won't be caught off guard—and quoting lines along with the actors, which makes me smile despite the dreary events of the day, is when he leans close and whispers into my ear, "You belong here with me."
And for that moment, I believe that I do."
☀️
"@alex: Well, in other good news, since I know you LOVE gangster movies so much [insert sarcasm here], I just sent you a ton of Godfather screens with Alex-ified captions, changing things up for you.

@mink: I'm looking at them right now. You think you're pretty funny, don't you?

@alex: Only if you do.

@mink: You made orange juice go up my nose.

@alex: That's all I ever wanted, Mink."
☀️
"@alex: Like you're expected to act like one person at school, and another person in front of your family, and someone else around your friends. I get so tired of living up to other people's expectations, and sometimes I try to remember who the real me is, and I don't even know."
☀️
"You always go around sticking your hands down boys' clothes?" he asks. "When they're full of baked goods." "Tomorrow I'm coming to work with ten pounds of pastries in my pants," he mumbles to himself, making an ooaff! noise when I punch him lightly in the arm."
---
HAVE YOU READ THIS BOOK? OR ANYTHING ELSE FROM THIS AUTHOR? WHAT DID YOU THINK? DID YOU LOVE IT AS MUCH AS I DID? WHO IS YOUR FAVOURITE CHARACTER? I'D LOVE TO KNOW!