BOOK LOVERS BY EMILY HENRY // spoiler-free book review: this author never ceases to bring me to tears aka a heart-achingly perfect adult contemporary that blew me away
Emily Henry is paying for my therapy bills and she just has to deal with it because I AM IN PAIN!!!!
I mean, of course, I adored this book and it is a shame onto humanity that you had to wait this long for a review from me. I won't even allow an excuse, yelling in my comments is required. This book was absolutely everything and I am obsessed and in love and I want to cry all at once and ITS A LOT SEND HELP!!!!!!
Let's get into the crying!!!!
Title: Book Lovers
Author: Emily Henry
Page count: 377
Date published: 12 May 2022
Genre: Adult contemporary romance

♥
Synopsis:
One summer. Two rivals. A plot twist they didn't see coming…

Nora is a cut-throat literary agent at the top of her game. Her whole life is books.

Charlie is an editor with a gift for creating bestsellers. And he's Nora's work nemesis.

Nora has been through enough break-ups to know she's the woman men date before they find their happy-ever-after. That's why Nora's sister has persuaded her to swap her desk in the city for a month's holiday in Sunshine Falls, North Carolina. It's a small town straight out of a romance novel, but instead of meeting sexy lumberjacks, handsome doctors or cute bartenders, Nora keeps bumping into…Charlie.

She's no heroine. He's no hero. So can they take a page out of an entirely different book?
♥
♥
Big thanks to Penguin Random House South Africa for the review copy! All thoughts and opinions are my own.
♥
STAR RATING: (5 out of 5 stars)
I am a pool of tears on the floor and shall never ever ever recover. Shame on me for having a seedling of doubt because this book quickly declared itself as some of Ms Emily Henry's best work.
Idk which is best, you can't make me choose, I'd lose my mind *tears up*
I've said this before, but I'm saying it again to put my formal request out to the universe for Emily Henry to write my biography. Nobody else gets me as she does. Lowkey, we're soulmates and I'm not even kidding.
Let me tell you a little story, one I'm mostly ashamed about but we shan't dwell on the negatives here. I started this book quite a while ago, but it was during the trenches of my studies so we weren't vibing. I lost a teeny slither of faith, but I'm sure you sense my tone here as the pages quickly turned. Ha, hope you get my joke here. At least I laughed. Hopefully, Ms Emily would too. Anyways, it just really wasn't our time and I put this book down for quite a while. I was like 70% in by the way and I forgot a lot but I've more or less essentially read this book twice. I needed to be in a very specific mood to get my heart stomped on and my mental health was unstable okay.
♥
Ummm yeah so this book B-R-O-K-E ME!!!!! I already knew this author was a genius, but the way this book came for my neck with how clever it was and I will forever bow down before my Queen. You think I'm being dramatic, which I am, but I don't care because it's the truth. I'm so self-absorbed I sometimes think I'm the only person that will ever appreciate this author as much as I do, but she just speaks to me. In YA with people my age, and through this book about a career-driven thirty-year-old girlboss and I'm continuously gutted. My innards are carved out and I'm a hollow person after I read any Emily Henry book. That was gruesome but in a good way, roll with it.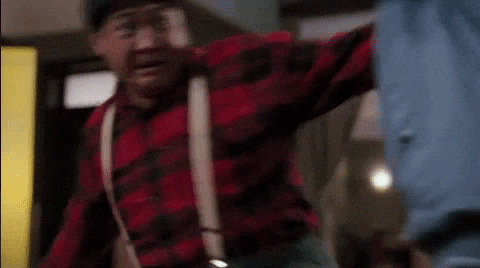 Okay, Imma a get into the gushing now. As I just mentioned, this book is a play on almost every trope in the book and Emily Henry is an expert at everything she does, it all turns to gold. Not only does this turn the small-town romance enemies/rivals to lovers trope on its head, but it also is hyper-aware of all of them, which made me love it even more. Like Goode Books? Loved it. Two disastrous book people falling for each other in slightly unconventional ways? Genius. However, maybe the best one is how Emily Henry used the fictional book to bring almost everything in this story forward and it was like an out-of-body experience reading commentary like that. Each metaphor and representation through this fictional book she was editing absolutely blew my mind. Also, I mean of course, I loved that this book took place in the publishing world. I'm a sl*t for that, it had to be said.
I'm lazy so I didn't take notes as I read the physical book but as always, THE WRITING!!!! Emily Henry often hits feelings I didn't know I had right on the nose and it's quite a scary feeling tbh. We'll get into that in a sec because I do just need to gush about the dialogue!!!!!!! I was OBSESSED with this book when we got a snippet of chapter 1 and the witty banter NEVER. STOPPED. I laughed aloud so so so many times to count and it was honestly a joy to read.
Speaking of, the flirting in this book was just OFF THE FREAKING CHARTS AND THROUGH THE ROOF. It too had me by the neck and I wouldn't have it any other way. Their chemistry was there from the very first page and I am obsessed. Charlie Lastra was just something else and hands down one of Ms Henry's best characters. He was layered and complex but charming and lovable and we all instantly fell for him. As well as ridiculously funny and I am obsessed for eternity. The backstory also just broke my heart and pieced me back together. Ugh SO GOOD! Also, Emily Henry has some typa biting fetish throughout this book and I wasn't mad about it.

You can probably tell that I adored Nora to absolute bits. What a main character that I didn't expect to relate to so much, but Ms Henry is at it again writing my life story. Definitely not exactly the same, of course, but I've felt something very similar as an eldest sister and it TORE ME APART. Plus, whenever this author talks about grief, I instantly start bawling. Which I did. Nora deserves the entire world and I was prepared to give it to her. Who wouldn't love a shark? But I also wish to take all her pain away and it was A LOT A LOT A LOT. Can you tell we're the same person? If you ever wondered who I was, read this book.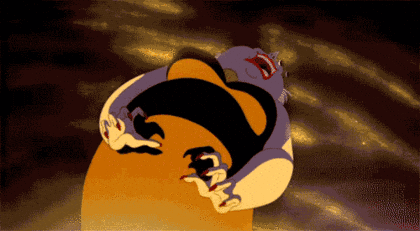 I know I'm sly with the promo *wink wink*
Libby was actually quite a difficult character for me, not in her personality because I loved her, but I so deeply connected and closely related to how Nora was struggling with her, that I found it difficult not to either. Ugh, damn Emily Henry for getting me so well. No I take it back. I loved them but family dynamics are hard, more so in this situation and I love this book more for that. It was literally me and I won't ever be okay ever again.
I shall stop beating around the bush and talk about the freaking romance in this book because!!!!! To be honest, I wasn't quite connecting at first, I guess because I didn't know what it would be as it's less slow burn than normal so I feared something was going to happen?? But once I got it, Nora and Charlie had me in their vicious grips and didn't want to let go. The way these two just slot together like puzzle pieces was beautiful and satisfying and heartwarming to watch and I adored them. The flirting indeed was *CHEFS KISS EVERYTHING* and that's an understatement. THEY ARE SO PERFECT WTF I WANT TO BE THEM. I am absolutely obsessed with essentially every word out of both their mouths and I shall not apologise for it. UGHHH SCREAMING FOR ETERNITY LIKE A PTERODACTYL *cries*
And yes, this ending broke me. I was crying and my heart was being crushed and it was a lot and we have a love/hate relationship. Not even kidding, I listened to sad music right after I finished at 1 am in the morning because I was EMPTY inside. Emily Henry knows how to write and wrap up a beautifully tragic story of self-development and I AM NOT GOING TO RECOVER!!!!! And then she had the audacity to compare it to the feeling of finishing a good book. I've never felt more hurt and seen at the same time SEND HELP I'M NOT OKAY.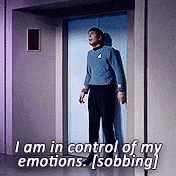 I don't know what to do with myself.
I'm not okay.
I love Charlie and Nora.
Give me peace.
ahhhhhhhh
I really have no more words so I think I'm going to stop here. If you couldn't already tell, this book blew everything out of the park and then continued to detonate me. This book is absolutely perfect if you need something to stab you in the gut but also have soothing words whispered to you and that's the only way I know how to describe it. It's a mixture of pain and happiness and sadness and delight and its perfection. Please read to cry happy tears with me, and ya know rivals to lovers that get each other like nobody else does, writing to stomp on your heart and banter to make milk come out of your nose from laughing so hard <3<3<3<3<3<3
*still crying*
Apparently, we have fake dating next and Ms Emily Henry recently teased something about writing a trope that is typically funny and making it incredibly sad so you are hereby invited in advance to my funeral which is whatever date that book comes out.
"Nora." He just barely smiles. "You're in books. Of course you don't have a life. None of us do. There's always something too good to read."
♥
"Sometimes, even when you start with the last page and you think you know everything, a book finds a way to surprise you."
♥
"That's the thing about women. There's no good way to be one. Wear your emotions on your sleeve and you're hysterical. Keep them tucked away where your boyfriend doesn't have to tend to them and you're a heartless bitch."
♥
"The last-page ache. The deep breath in after you've set the book aside."
♥
"I'm a grown man, Nora. I can buy my own Bigfoot erotica, thank you very much."
♥
"That's life. You're always making decisions, taking paths that lead you away from the rest before you can see where they end. Maybe that's why we as a species love stories so much. All those chances for do-overs, opportunities to live the lives we'll never have."
♥
"If I had to pick one person to be in my corner, it'd be you. Every time."
♥
"Why is my mother texting me about how hot you are?"
♥
"Until you got here," he rasps, "all this place had ever been was a reminder of the ways I was a disappointment, and now you're here, and—I don't know. I feel like I'm okay. So if you're the 'wrong kind of woman,' then I'm the wrong kind of man."

I can see all of the shades of him at once. Quiet, unfocused boy. Precocious, resentful preteen. Broody high schooler desperate to get out. Sharp-edged man trying to fit himself back into a place he never belonged to begin with.
♥
"Sorry. I just needed …"
His eyes search mine, thumbs still sweeping in that gentle rhythm. "A nap?" he teases softly, tentatively. "A fantasy novel? A competitively fast oil change?" The block of ice in my chest cracks.
"How do you do that?"
His brow furrows. "Do what?"
"Say the right thing."
The corner of his mouth quirks. "No one thinks that."
"I do."
His lashes splay across his cheeks as his gaze drops.
"Maybe I just say the right thing for you."
♥
"I read once that sunflowers always orient themselves to face the sun. That's what being near Charlie Lastra is like for me. There could be a raging wildfire racing toward me from the west and I'd still be straining eastward toward his warmth."
♥
"I know," he says. "I can read you like a book."
"Maybe it's possible to have more than one home. Maybe it's possible to belong in a hundred different ways to a hundred different people and places."
♥
"The ones that speak to me are those whose final pages admit there is no going back. That every good thing must end. That every bad thing does too, that everything does."
---
HAVE YOU READ THIS BOOK? WHAT DID YOU THINK? DID YOU LOVE IT AS MUCH AS I DID? IS IT YOUR NEW FAVOURITE EMILY HENRY BOOK? DID YOU CRY? I'D LOVE TO KNOW!