MID YEAR BOOK FREAK OUT TAG // 2022 edition ft. lots of new favourites, backlist books & exciting upcoming releases
Eyyyyy it's that wonderful (belated) time of the year and here in book world, maybe better than Christmas. I don't know what I'm saying either, but at least I'm getting this post up (semi) on time.
Lmao, imagine this is future Ruby speaking to you because apparently, I've deemed this bookish Christmas in July in past tags AND I FORGOT. Ahaha at least I find this funny,,,
Anyways, I shall stop babbling and just get into my second favourite post of the year!!! Though please ignore the fact that I'm behind on my reading goal, I am *trying* to catch up but it is a slow process friends. Absolutely love doing this tag, so let's just get into it. If you're keen to read last year's for whatever reason, then here you go:
LET'S GO!!!!
BEST BOOK YOU'VE READ
THIS YEAR SO FAR
✯
Alex, Approximately by Jenn Bennett
There are multiple options for this category, but I've managed to squeeze them in elsewhere and I also just love this book a whole lot omgggggg. I don't even remember what finally pushed me to read this book, but boy am I slapping myself for never picking this delightful YA contemporary up until now. Truly a tragedy. Please don't make the same mistake I did and READ THIS FREAKING BOOK *throws at your face*
This is a You've Got Mail retelling which is my absolute kryptonite so I am biased, but I swear this book has everything to offer. Beach vibes? Gotcha. Enemies to lovers? Bam. Friends anonymously online? Yep. Brilliant banter? Oh yeah. Discussions on grief and trauma? IT'S ALL THERE FOR YOUR LOVING AND YOU NEED TO DROP EVERYTHING FOR THIS BOOK!!!!!
Literally, I probably think about these characters once a day and that's not an over-exaggeration. This book gave me butterflies and made my heart stop and,,, there were A LOT of emotions. I adored the balance between fluffiness whilst also hosting difficult conversations. It was sex-positive which I LOVED. The characters were far too adorable for their own good. I JUST LOVED THIS WITH ALL OF MY HEART READ IT NOW!!!!
Full spoiler-free review blog post here <3<3<3
BEST SEQUEL YOU'VE READ SO FAR
✯
Wes & Liz's College Road Trip by Lynn Painter
I almost put Book Lovers here as a joke. In my flawed logic, I kinda consider that book a sequel. But alas she is not, so this short story will have to do, as I don't have many faves for this category. This one was brilliant though, so glad I'm getting a chance to yell about it.
This short story was too adorable for words and I was literally screaming the whole way through. Wes and Liz are the cutest and I love them to shreds. I think about all the cute moments more than you'd expect and I'm not mad about it. I WANT THIS TO BE A WHOLE BOOK!!!!
Side-note, people on Goodreads are obsessed with my review and idk why but for some reason, it's been receiving a ton of attention. Very bizarre to me but I do love being famous lmao
*sighs in cuteness*
NEW RELEASE YOU HAVEN'T READ YET BUT WANT TO
✯
—
When You Get The Chance by Emma Lord: I feel worse now that I've finally caught up with this author's pre-2022 backlist and this still sits unread. IT WILL HAPPEN SOON I PROMISE LOVES!!!!!
Yinka, Where Is Your Huzband? by Lizzie Damilola Blackburn: I've just heard the most wonderful things about this British rom-com and I have serious FOMO having not read it. I had an eARC also. Goshdarnit Ruby, get your act together *hides*
Set On You by Amy Lea: I received a copy of this from the publisher recently and have been hearing the most wonderful things about this book and that's all I need to pick up an adult romance these days. Also, body-positive fitness influencer heroine? I'm here for it.
–
—
Book of Night by Holly Black: oof I went to look up reviews because I couldn't remember what exactly this book was about and yikes. Hopefully, I disagree. I still know nothing about this, except that I love this author and adult fantasy. Wish me luck?
Everything For You by Chloe Liese: my only excuse for this one is that I haven't caught up with this series, but that's even worse seeing as the previous book from this series was mentioned in the 2021 tag. Oh well, this isn't unexpected coming from me. Very excited to get caught up though as I am so very here for a queer slow-burn soccer romance, folks!!!!!
I Kissed Shara Wheeler by Casey McQuiston: kick me as I also haven't read OLS and it's atrocious tbh. But I'm excited for both and to have my heart stomped on by women. It's all I could ask for from life really.
MOST ANTICIPATED UPCOMING RELEASE
✯
It's the way I have early copies of almost all of these and,,, haven't read any of them welp *sobs*
—
Husband Material by Alexis Hall (2 August 2022): I JUST got accepted for this one and omg I AM SO READY to be back with these boys eeeep!!!! Better read this asap though.
Thank You For Listening by Julia Whelan (2 August 2022): time is approaching and I need to get off my butt and read this because I just KNOW it's going to be good. Love this author as an audiobook narrator and I CAN NOT wait to see what this holds <3<3<3
Carrie Soto Is Back by Taylor Jenkins Reid (30 August 2022): unfortunately, we did not know that this book would be coming until a few months ago, and especially so soon, but my life is nonetheless blessed. Have absolutely no idea what will happen to my emotions but I am ready to have them crushed. WAIT NO I TAKE IT BACK!!!!
Nothing More To Tell by Karen M. McManus (30 August 2022): still don't know all that much about this but the author was describing journalism and cold cases, which I love in YA mysteries, and I always have a fun time with this author, so I'm excited!!!
–
—
Foul Lady Fortune by Chloe Gong (27 September 2022): You didn't expect me to be putting this book off until the very last minute but OVE was utter pain and I am not emotionally prepared for this book, so indeed I procrastinate my beautiful eARC. Shake your head if you must.
Just Like Magic by Sarah Hogle (4 October 2022): Didn't ever expect to be accepted for this one but I am SO READY for this cuteness and I might need to do a Christmas in July. Seems fitting right? Pitch me why I should read this now in the comments.
The Do-Over by Lynn Painter (15 November 2022): eeeeep very much ready for this cuteness and all the feels in this Groundhog Day YA contemporary, which has been my thing recently!!!!
Two Wrongs Make A Right by Chloe Liese (22 November 2022): Ugh I absolutely cannot wait for Chloe's forst traditionally published book in a sister series of Shakespeare retellings and this cover is everything and this one is Much Ado About Nothing!!!! GIVE IT TO ME NOW INJECT INTO MY VEINS MA'AM!!!!!
BIGGEST DISAPPOINTMENT OF THE YEAR SO FAR
✯
Hook, Line & Sinker by Tessa Bailey
Welp, let us not dwell on this too much since I so very hoped I could use it for the best sequel, but unfortunately it was the opposite. Surprisingly very much enjoyed It Happened One Summer and loved the dynamic between Hannah and Fox in that book, and was SO  looking forward to this. But this friends to lovers just didn't do it for me and their chemistry didn't live up and I am so so so sad.
BIGGEST SURPRISE OF THE YEAR SO FAR
✯
Today Tonight Tomorrow by Rachel Lynn Solomon
This spot could be given to no other book because this one truly was the shock of the century. I read one of this author's books last year and it was coincidentally a disappointment in the 2021 tag. Just not my thing. But I picked this up on a whim and wowza was it a delight.
This YA academic rivals to lovers contemporary set in the span of just over a day WAS ABSOLUTELY WONDROUS. The timeline structure was perfectly executed, the writing was scrumptious and the dynamic between the two main characters was absolute GOLD. This book just delivered on all fronts, including sex positivity and Jewish representation, which I adored.
Rowan and Neil are stunning and I LOVED THIS DANG BOOK <3<3<3
Full spoiler-free book review here!!!
✯
A Thousand Miles by Bridget Morrissey
I wasn't going to have another contender for this section but I couldn't resist and needed to talk about this book that surprised me in the best of ways. This was on my most anticipated reads of the year list purely because it sounded fun, but I had NO idea I loved it as much as I did.
I'm very picky when it comes to adult romance, the biggest conundrum to exist seeing as I read so much of it, but anyways, that's Ruby for ya. Anyways, picked this up when it came out and was instantly taken. The writing was witty and heartfelt, the road trip trope is suddenly a new favourite of mine and Ben and Dee were wonderful characters.
This book did what it needed to do and I AM OBSESSED with estranged childhood friends to lovers *insert happy eyes*
More thoughts in my GR review here xoxo
FAVOURITE DEBUT OR NEW AUTHOR
✯
Jenn Bennett
This spot could go to no one other than one of my new favourite authors, who I've sadly only read two books from, as of now. But I adored both of them and am so excited to read more from Ms Jenn Bennett!
I love the effortless teen representation, the witty dialogue that is not cliche or silly-sounding. Her settings are transportive, her characters real and easy to connect to. The romances are tooth-achingly sweet. The sex-positivity is everything to me.
So so so happy that I fell in love with YA again through the wonderful world of Bennett!!!!!
NEWEST FICTIONAL CRUSH
✯
Charlie Lastra
Welp I lowkey struggled to pick someone for this category and it's even funnier if you keep reading the post, but this man was perfection and I would do anything for Emily Henry men. Everything that came out of this man's mouth made me melt into a puddle and I adore him to the moon and back.
NEWEST FAVOURITE FICTIONAL CHARACTER
✯
Nora Stephens
As I also do this woman who happens to be me in book-form, so this spot had to go to the one and only shark. Love you babes. We are scarily similar and idk how Emily Henry reads my mind the way she does, but it must be her talent. I, too, am an older sister and this book stabbed me in the heart over and over again. Spoiling you for my other favourite of the year over here, but oh well, this book was perfection and gets every star in the galaxy.
BOOK THAT MADE YOU CRY
✯
Book Lovers by Emily Henry
Seriously, it was between this and Alex, Approximately for the favourite spot, and whilst it may seem like I made a choice, I could do no such thing. I settled on yelling about it here because crying and being a favourite are interchangeable for me. Don't even try to understand the logic, just roll with this okay *nervous laughter*
Anyways, I love this book. Like quite a lot. A lot being an understatement. Can you tell I Ioved this book? Didn't think so hehe
I have loved every single Emily Henry book I've ever read, bar one which is the only one of her books that I haven't yet read. And I do love that Ms Henry said she tried to write a low angst book and then we get this, where she so perfectly writes about being the eldest sister and it HITS DAMN HARD. The writing, dialogue and romance are as expected, excellent, but what got me was how it came for my neck with how clever it was. All these intersecting, mostly bookish, references loop together to paint this picture and it's a beauty to behold. Then Ms Henry has the audacity to describe grief as finishing a book, which HURT.
But why did I cry? I cried when I could so clearly picture Nora's pain and see it in myself and I,,, NO WORDS SPEECHLESS GO READ THIS BOOK!!!!
Long spoiler-free book review here <3<3<3
BOOK THAT MADE YOU HAPPY
✯
You Have A Match by Emma Lord
I could also put this in the surprising section but I would've started my villain origin story since it is indeed blasphemous that this book shocked me. I should never have had any doubt because I loved this book and it just gave me all the smiles. YA contemporary was such a saving grace for me this year and I love being back in the genre, and this book ticked all the boxes.
I adored this author's YA debut and took far too long to pick up this one, but her writing stood out to me then and stands out now. It's witty and funny and I hesitate to describe as young because that's silly, but it's contemporary in a way that's not artificial and eye-roll worthy. If that makes sense? That aside, the setting is fun with the summer camp vibes, the characters are funny and the dialogue flows so well. The romance is full of tension AND I LOVE FRIENDS TO LOVERS!!!! And the sister dynamics and the struggles that came with that aspect were a lot but I adored it. It's heavy at times, but not in an overwhelming way, there's just tension.
The happiness is definitely there, I promise folks *wink wink*
Click here for my spoiler-free review xxxxx
✯
Twice Shy by Sarah Hogle
This book is the definition of happiness and I am so glad that I started off 2022 with this ray of sunshine *sighs in heart eyes*
Looking for a soft read that makes you feel all the fluffy feels? This book is here to provide. It is a joyous experience where we all float above the clouds and slide down rainbows. I adore this author, Ms Sarah Hogle has one of the most natural and genuinely funny writing styles and it's everything to me. We're at this remote cottage-type setting where two shy (ha right) people are just connecting and opening up to one another and it was so so heartwarming. Wes and Maybell are just so mushy and wonderful and lovely and deserve the world <3<3<3
If you couldn't tell, you need to drop everything and experience the toothache from smiling that this book gave me. Read for the sweetest time of your life with a big pink bow of spectacular writing to blow your socks off and characters that radiate sunshine *insert heart eyes*
Swooned more in my GR review here!!!
FAVOURITE BOOK TO FILM ADAPTATION OF THE YEAR
✯
Heartstopper
I actually don't think I have any other adaptations for this section apart from ones I hadn't actually read the book it's adapted from, but I would've talked about this adorable gem either way because it is so pure and wonderful that I watched it TWICE *squeals*
This show was everything I wanted it to be and beyond adorable. The casting was wonderful, the sets were stunning, the editing was lovely, the soundtrack was CHEFS FREAKING KISS. And, Nick and Charlie are just everything. It was just all the cuteness and I loved how accurate it was with teen representation. It was natural and the actors did such a good job. I literally want to go rewatch as I write this.
I didn't get around to a reread so the memories were fuzzy on the first volume, but I LOVED Tara and Darcy in the show, so excited to get back to them in the comics (and season 2 baby). Loved Olivia Coleman's surprise appearance and all the scenes with her and Nick were so good. Tori was AMAZING and I loved her, made me want to bump Solitaire up the tbr. Charlie is a bean who requires all the hugs and I adore Nick, especially how Kit played him. UGH, IT WAS SO ADORABLE AND I'M IN LOVE!!!!
FAVOURITE REVIEW WRITTEN THIS YEAR SO FAR
✯
Hahah I didn't care about reviews until about a month ago and I spammed you all. Oops.
I'm going to give an honourable mention to these which are reviews from last year that I only got around to recently and jazzed up a bit, so they were technically written last year, but I love them so mentioning them now:
But my favourite and thesis long review can go to none other than this fave, that I just want to talk about forever *wink wink*
MOST BEAUTIFUL BOOK YOU'VE BOUGHT THIS YEAR SO FAR
✯
It's gotta be between this stunning Waterstones edition of The Invisible Life of Addie LaRue by V.E. Schwab, which is head to toe beautiful with the edges, the naked design, the end paper!!!!! OBSESSED. I got this as a present from a family member in the UK and it's truly stunning beyond words.
You have the right to be disappointed that I haven't read this book yet because I really need to. I KNOW it'll blow my mind. Please, go ahead and yell at me in the comments!!!!
BOOKS I NEED TO READ BEFORE THE END OF THE YEAR
✯
Literally every single book but these are at the top. Yes you do recognise them from past tags oops
And there we go. Not too shabby if I say so myself. Everyone knows this tag to the point where it's barely a tag anymore, but if you want to be tagged, then I tag you! Laying the royal sword upon your shoulder and crowning you, if you will. That was stupid. I apologise for the bad metaphor.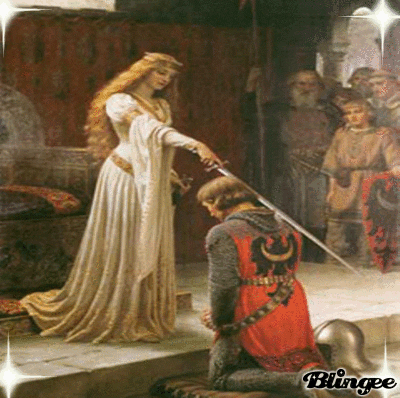 This is long so I'll just love and leave you k bye
---
WHAT IS YOUR FAVOURITE BOOK OF THE YEAR? OR TOP THREE? DID YOU FIND ANY NEW FAVOURITE AUTHORS? ANY BOOKS MAKE YOU CRY? DID YOU ALSO LOVE HEARTSTOPPER? WHAT BOOK DO YOU NEED TO READ BY THE END OF 2022? I'D LOVE TO KNOW!