LOVE ON THE BRAIN BY ALI HAZELWOOD // spoiler-free book review: an adult romance sizzling with chemistry ft. neuroscience geekiness, enemies to lovers & cats
Hi hello wonderful friends
I've been sitting on this review for a hot minute and I'm so ready to finally talk about it because I LOVED this book so so so much. Like a huge amount. Like a 'Bee and Levi could step on me and I'd let them' amount!!!!
Imma stop wasting time and just get to it!
Title: Love On The Brain
Author: Ali Hazelwood
Page count: 368
Date published: 23 August 2022
Genre: Adult contemporary romance

✉
Synopsis:
Bee Königswasser lives by a simple code: What would Marie Curie do? If NASA offered her the lead on a neuro-engineering project – a literal dream come true – Marie would accept without hesitation. Duh. But the mother of modern physics never had to co-lead with Levi Ward.

Sure, Levi is attractive in a tall, dark, and piercing-eyes kind of way. But Levi made his feelings toward Bee very clear in grad school – archenemies work best employed in their own galaxies far, far away.

But when her equipment starts to go missing and the staff ignore her, Bee could swear she sees Levi softening into an ally, backing her plays, seconding her ideas… devouring her with those eyes. The possibilities have all her neurons firing.

But when it comes time to actually make a move and put her heart on the line, there's only one question that matters: What will Bee Königswasser do?
✉
✉
Big thanks to Little Brown UK for the eARC via Netgalley! And to Jonathan Ball Publishers for the physical copy. All thoughts and opinions are my own.
✉
STAR RATING: (4.5 out of 5 stars)
Oh to be smothered by love in the wondrous world of science where I do not understand a single thing, but I don't care at all because it's romance.
Don't know what I just wrote either, roll with it.
Ugh honestly, what fun this book was. I was instantly sucked in, as I am with Ali Hazelwood romances, and just flying through these beautiful pages.
✉
The writing is whipsmart and just absolutely transports you to Houston, Texas. Which, side note, absolutely LOVED this setting, even more than Stanford. We love visiting NASA. Anyways, I 100% was envisioning myself in these labs and these locations, and it was the best.
Not only that but being in Bee's mind was just a marvellous time and I absolutely adored her narrative point of view. Like obsessed level adored, it was a magnificent time and she's so quippy and humourous and embodies my favourite type of heroine.
As expected, the discussions on women in STEM were top-notch and I may be wrong, but I believe even more powerful than before. Bee discusses walking into a room dominated by men in her academic sphere and also having to seek male validation in order for her opinion to matter and it was just everything. Women are just *insert heart eyes*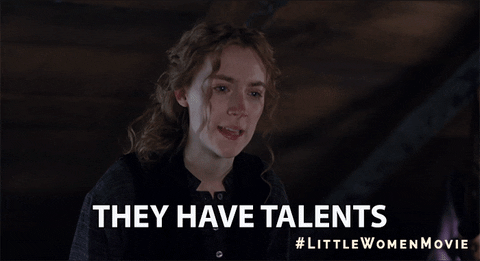 Bee has a wonderful sister, which was such a heartwarming dynamic. And she had work friends, her research assistant was brilliantly funny. And, of course, as I mentioned, adore Bee. Mostly her journey of self-growth, which was maybe my favourite part about this book and what made me connect with her so much. I just loved watching her overcome her fears and finally open herself up, especially to Levi *smirks* Bee gets a huge hug from me!!!!
The romance was DOING!!! THINGS!!! FOR!!! ME!!! My complaint with The Love Hypothesis was that I found Adam underdeveloped as a character and this book definitely did not follow the same path. Levi is an absolute darling and I adored him to bits. Didn't know I had a thing for any Levi's until I laid eyes on this book. Their chemistry was brilliant and I also loved how Ms Ali Hazelwood had them anonymously texting on the side because we all know I'm a sucker for You've Got Mail retellings. We love a good anonymous online but enemies irl, and a pinch of pining. So yeah, Levi and Bee were adorable and need to be protected at all costs. K that's it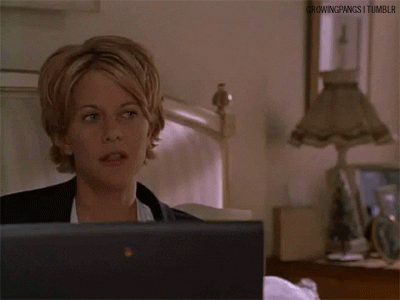 Whilst I found my excitement dwindling at about 70%, the ending picked up REAL fast and I mean, she deserves a round of applause for shooting me into Mars. Ha, get it? I need to be stopped. Can you tell I'm shocked by the ending!!!
Overall, this sophomore adult romance is exploding with romantic chemistry and flying off the walls with humour. If you're looking for a whizz of an enemies to lovers to charm you with its wit and hit the nail on its head with commentary on women in STEM, this book has it all and I highly recommend <3<3<3
This is the equivalent to someone buying their own 'World's Best Boss' mug. Congratulations, you're officially NASA's Micheal Scott"
✉
"I want to tell her that she's luminous, she's so bright in my mind, sometimes I can't focus."
✉
"The distance between us is perfectly appropriate. It just feels like it isn't, because Levi is so large. And warm. Because he's Levi"
✉
I make myself smile at him. It's easy now. "I promise I don't bite."
He reaches over to take my hand, his skin warm and rough against mine. He smiles back. Just a little.
"You could rip me to shreds, Bee."
✉
"Science is reliable in its variability. Science does whatever the fuck it wants. God, I love science."
✉
"Loneliness is here. It molds our souls, but also our bodies. Right inferior temporal gyri, posterior cingulates, temporoparietal junctions, retrosplenial cortices, dorsal raphe. Lonely people's brains are shaped differently. And I just want mine to . . . not be. I want a healthy, plump, symmetrical cerebrum. I want it to work diligently, impeccably, like the extraordinary machine it's supposed to be. I want it to do as it's told."
---
HAVE YOU READ THIS BOOK? OR JUST THE LOVE HYPOTHESIS? WHAT DID YOU THINK? WHO IS YOUR FAVOURITE CHARACTER? DID YOU LIKE THE ROMANCE AS MUCH AS I DID? LET ME KNOW!