DEMON IN THE WOOD BY LEIGH BARDUGO // spoiler-free book review: the darkling origin story in stunning graphic novel format that you need to read
Just realised I have never actually reviewed a graphic novel on here before and idk why this is notable but there you go. And you're getting two posts in a row, I'll call that a miracle!
Anyways, really excited about today's post and you have my personal permission to publically shame me if I don't FINALLY read the Grisha trilogy after this. Seriously. Come back in like idk 3 months? A reasonable amount of time.
I'll stop now so we can get into the post!!!
Title: Demon In The Wood
Series: Grishaverse book #0
Author: Leigh Bardugo
Illustrator: Dani Pendergast
Page count: 200
Date published: 27 September 2022
Genre: Young Adult Fantasy

🖤
Synopsis:
Before he led Ravka's Second Army, before he created the Fold, and long before he became the Darkling, he was just a lonely boy burdened by an extraordinary power.

Eryk and his mother, Lena, have spent their lives on the run. But they will never find a safe haven. They are not only Grisha—they are the deadliest and rarest of their kind. Feared by those who wish to destroy them and hunted by those who would exploit their gifts, they must hide their true abilities wherever they go. But sometimes deadly secrets have a way of revealing themselves…
🖤
🖤
Big thanks to Jonathan Ball Publishers for the review copy! All thoughts and opinions are my own.
🖤
STAR RATING: (4.5 out of 5 stars)
You know, I think it's fate this that book was to come out because what else can kick my butt for STILL not picking up the dang Grisha trilogy? When did the show come out? Add that amount of time plus about 1000 years and you'll get the correct sum. It's honestly embarrassing but look at me!! I read book zero!! Proud of me.
Not really. That was simultaneously serious and not serious. Okay, enough rambling *hides*
Anyways, whoever decided that this book would be a good idea deserves a raise because honestly just genius marketing. Needed to highlight that for just a sec. Love how Ben Barnes is mentioned, and how it lowkey expands upon the brief history that's touched on in the show. And perfect timing before season 2. And a pretty cover. Here to market it further with my excellent skills folks.
I need to stop now. Talk about the actual book Ruby.
🖤
Alright. I could be completely off but I did think this book was going to be about how The Fold was created. Like it would end with The Darkling going full on evil. But this is not exactly that. Also, I think the show aka Leigh explains that he's also still good for a while so idk the timeline. Either way, this was such an interesting glimpse into his childhood. I hadn't read the original short story, but I really should now.
What I absolutely loved about this graphic novel was the world-building. I mean, I already know it's excellent but because I'm permanently late to the party, it's been a while. But I love the Grishaverse. It's SO GOOD WHO GAVE HER THE RIGHTS?!?!? This world was so rich and layered and intricate and I LOVE IT. Seriously, like shadow magic? The druskelle? Genius I say and I will forever bow down before Queen Bardugo.
What also blew me away was the art style. Honestly, this illustrator is so freaking talented and I adored how this took inspiration from the show's set design but was so wholly unique and gave The Darkling his own character. Idk if that makes sense? But it was show-stoppingly beautiful and we love to see it *insert heart eyes*
The ending absolutely had my mind blown omg!!!! Confused me had absolutely no idea what was going to happen but this one really had me and I was shooketh to my core
I just had the best time with this graphic novel that I absolutely devoured in one sitting and I adore this world and just… read it!!! You won't be sorry. I promise <3<3<3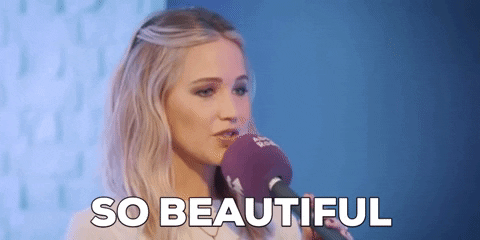 Now I shall leave and start Shadow and Bone or you can shun me. I personally give you permission yikes
---
HAVE YOU READ THIS GRAPHIC NOVEL YET? WHAT DID YOU THINK? HAVE YOU READ SHADOW AND BONE? WHO IS YOUR FAVOURITE CHARACTER? WHICH IS YOUR FAVOURITE BARDUGO? I'D LOVE TO KNOW!