TWO WRONGS MAKE A RIGHT BY CHLOE LIESE // blog tour book review: the perfect romantic shakespeare retelling ft. opposites attract fake dating for revenge slow-burn gloriousness
Hi hello friends
I apologise for this delay and for taking so long with this but I must admit I was scared to read this book. I didn't want it to destroy me with its cuteness and be eternally damaged. But of course, it did and I have no regrets so let's get into this!
Big thanks to Berkley for having me on the blog tour <3<3<3
Title: Two Wrongs Make A Right
Series: The Wilmot Sisters book #1
Author: Chloe Liese
Page count: 352
Date published: 22 November 2022
Genre: Adult contemporary romance

💌
Synopsis:
Opposites become allies to fool their matchmaking friends in this swoony reimagining of Shakespeare's beloved comedy, Much Ado About Nothing.

Jamie Westenberg and Bea Wilmot have nothing in common except a meet-disaster and the mutual understanding that they couldn't be more wrong for each other. But when the people closest to them play Cupid and trick them into going on a date, Jamie and Bea realize they have something else in common after all—an undeniable need for revenge.

Soon their plan is in place: Fake date obnoxiously and convince the meddlers they're madly in love. Then, break up spectacularly and dash their hopes, putting an end to the matchmaking madness once and for all.

To convince everyone that they've fallen for each other, Jamie and Bea will have to nail the performance of their lives. But as their final act nears and playing lovers becomes easier than not, they begin to wonder, what if Cupid's arrow wasn't so off the mark? And what if two wrongs do make a right?
💌
💌
Big thanks to Berkley for the eARC via Netgalley and for having me on the blog tour! All thoughts and opinions are my own.
💌
STAR RATING: (5 out of 5 stars)
YES MA'AM TWO WRONGS MAKE A RIGHT AND MY HEART IS A PUDDLE ON THE FLOOR!!!!
That is not an exaggeration. It melted, smushed, crushed, and also put my heart back together and ugh this dang romance book,,,
I knew she would come for me and come for me she did *yelling for eternity*
Miss Chloe knows how to write a dang slow-burn romance and I already knew I would love this and am so glad I did. And all of those 4 stars I'm seeing,,, did we read the same book? Because my heart wants to burst from my ribcage, I'm in love with Bea and Jamie!!!
Alright, let's try and write this review now. Emphasis on try because I am feeling all of the emotions rn
💌
We'll start with the retelling aspect of this new series, because that was something I was most excited about. Yes, I am a bad English major and have not read Much Ado About Nothing but we can cry about that some other time because I know enough. I do know that this is a gorgeous retelling and it was so well-done you don't even know it's based on Shakespeare but that's what makes it gorgeous. You following? Lowkey, me neither but I never do. Anyways, I thought it was excellent and Miss Chloe Liese can do no wrong
The writing is absolutely breathtaking, equally easy to read and vivid in romantic description and just hits all the right sweet spots. And particularly with this book, Chloe Liese wrote these characters so well and it was wonderful to read. I was there with them in their adorable apartments and at Bea's desk painting erotic flowers and at Jamie's doctor's office and ahhhh so stunning. The dual POV chapters were expertly done, as expected and she's such a whizz at never confusing me, love that.

I absolutely love the sibling dynamics and cannot wait for the next two books, especially theorising who is next and which play it'll be based on. Let's place my bets now since this book is setting up Kate and Christopher, so I'm thinking Taming of the Shrew but Christopher is not the MC in that one so idk. But the sisters were so much fun to read about and I loved them all.
As expected, this book touches on neurodivergency and wow just does it so well. Bea is autistic and Jamie has anxiety and you could tell how much heart was poured into this representation. I also appreciated how it was talked about but not made the main conflict in this book and ugh my heart could not handle! There's also a discussion on emotional abuse which was so important and I think handled very well. Chloe Liese always doing the mostest and I love her to bits!!!!
Last but certainly CERTAINLY not least are the wonderful Beatrice and James aka my beautiful children. They are so colourful and created with such love and did I mention perfect? Clumsy Bea is actually me and I love her. Tall Jamie with glasses and reading in bed with his old cats is also me. THEY ARE ME AND I LOVE THEM! Did I mention I love them? Because I really do. Like a lot. And them together??? Even more. Clumsy and rigid and tatted and stern and artist and doctor are far too perfect for this world I can't even. Too good a pairing and mayhaps my heart was bursting with joy at the perfection of this slow burn. She really did it. Came for my heart. Made me wait. But worth it <3<3<3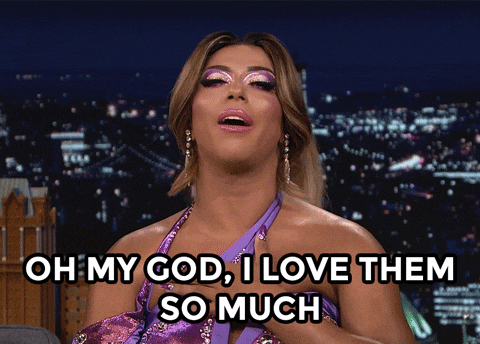 GO READ IT RIGHT NOW SO WE CAN BE IN LOVE TOGETHER!!!
Yeah so, this adult romance will speak to your soul on all the levels and mend your maybe broken heart ITS SO GOOD. This is the Shakespeare retelling of your dreams that is full of light, warmth, fake dating for revenge opposites attract with a stunning slow-burn and is everything your soft heart will ever need xoxoxo
I don't know how lovely having my heads in the clouds is, when it means I trip while walking."
"That's why I'm here," he says. "To catch you."
💌
"You know it's okay, right? For someone to see the best in you. Fo them to like the things you're way too hard on yourself for."
---
HAVE YOU READ THIS BOOK? OR ANYTHING FROM CHLOE LIESE? WHAT DID YOU THINK? WHO IS YOUR FAVOURITE CHARACTER? DID YOU LOVE JAMIE AND BEA TOO? I'D LOVE TO KNOW!