POPULAR BOOKTOK BOOKS I RECOMMEND // 10 viral tiktok books i actually like that you could read if you want
I don't know what I'm doing today but I am unhinged and we're just rolling with it. Spur of the moment decisions over at Ruby Rae Reads today *hides*

I could be here talking about the worst BookTok books because I know there are many but I don't want to put myself through that amount of pain. Very rarely will you catch me pushing through god-awful books and oof I know which ones those are. Avoiding them like the plague in this household.
Anyways, I shan't waste time on the opinions I have concerning this platform because frankly, I don't know what I would say. It has been both very amusing watching books grow on TikTok whilst also being really cool for the book industry. So there are my two cents, maybe I'll come back for a discussion? This post is just going to discuss books I rated basically higher than 3 stars. Some are not amazing and a few by authors I wouldn't support anymore, but I wanted to talk about.
Let's just get into the books. There are more than I anticipated so I'll be as brief as possible!
CONTEMPORARY
—
It Ends With Us by Colleen Hoover: figured this was the best place to start because well,,, you know why. I have only read 2 books by this author and I agree with basically all of the criticism out there. Personally, I don't think she's that amazing, but I thought for what this book specifically was, it did its job. Hate the romance promo around this, specifically Atlas. I also saw someone highlight how sort of counter-active the author's note is toward the message of the book. Like shouldn't you care about domestic violence regardless of the author's personal history with the subject? Which I think is a really interesting point. The second book was a money grab and I thought it was badly written. But overall, the reading experience with this book was memorable, so I recommend? Definitely not wholeheartedly but I do.
The Seven Husbands of Evelyn Hugo by Taylor Jenkins Reid: gotta be that person who has to say they read this book before it went viral but it's the truth. I read it in 2019 I think? When everyone was loving and I had to know what the fuss was about. We all know that I adore this author so of course, I loved it. I didn't know what I was getting into at the time and I actually need to reread at some point, but I do remember the narrative voice being captivating. Personally, Daisy Jones is my favourite of this author but she can do no wrong and this book is good!!!!
MYSTERY
—
A Good Girl's Guide to Murder by Holly Jackson: I underestimated how popular this book was because I did not know the hashtag had 100 million views. Love that for her. You all know how much I love this series by now, and I actually had them on my shelves before they got big, but we have BookTok to thank for pushing me finally. Brilliant debut mystery with complex characters and a gripping plot. I have more thoughts in my review here but I highly recommend!
One of Us Is Lying by Karen M. McManus: I was not around when the book was going around and as I write this I'm wondering why it blew up? Was it because of the show or was that a product? I dunno but I read this literally years ago, don't even remember exactly when but I enjoyed it. The mystery isn't that great, but McManus is great at characters and I have a soft spot. The show is superb, I even have a review up if you want to give that a look ; )
ROMANCE
—
The Deal by Elle Kennedy: yikes I know there have been some problematic discourse surrounding this author, so ew for that. Not that interested in continuing her books, but I have read like 3 now? One was eh but the other two, which include this book, I enjoyed at the time. I think specifically with this one, I thought sexual assault was handled well. Please correct me if I'm wrong, but from my knowledge, she dealt with it respectfully. And I found it refreshing. That's about all I have to say, moving on.
People We Meet on Vacation by Emily Henry: to be honest, I'm actually shocked that this book blew up. Not that Emily Henry doesn't deserve it because she so does. But this book is so very opposite of the romance books BookTok tends to like and I remember seeing it on all the lists alongside the smutty toxic romances. That was said with a slightly sarcastic tone. Anyways, I'm not the only one who thinks this right? I adore this book to shreds obviously, though nothing has bypassed Beach Read for me yet. Nevertheless thrilled she got the recognition she deserves <3<3<3 Blog tour review right over here of course!!!
The Love Hypothesis by Ali Hazelwood: interesting backstory to this one because I remember watching everyone obsess over this one pre-release and the sheep that I am was also very pumped. Lowkey I was shocked and whilst I wanted a tad more from this book, I enjoyed it overall. I read the author's second book Love On The Brain which I LOVED. Okay, the story is fairly boring but I guess the moral is that I eventually was in love? Idk what I'm saying…
It Happened One Summer by Tessa Bailey: this one really came as a shock because I thought I would HATE this book. Like it would be awful. Unfortunately, the second book could not live up and was near awful, but the first book is here to throw hands. I just really liked the romance and the setting was fun and I even think the smut was okay? Nothing much else to say but I liked it. Probably won't read any of her other books though oops.
—
Red, White and Royal Blue by Casey McQuiston: Imma be a real dinosaur now because I really did read this before it got so popular, literally the year it came out I think? My memory could be off. But I fell head over heels in love with that book and have been smitten ever since. I know there are some elements that have criticisms but it holds a very special place in my heart for how much I saw myself in these characters. Ashamedly I have not caught up with this author, and a huge emphasis on shame because I own like 2 copies of each of their other books lmao. Yell at me.
Better Than The Movies by Lynn Painter: similar to AGGGTM, I had this on my radar from an anticipated releases post I think. But TikTok is what pushed me to read it as I saw all the yelling. Luckily I was not let down and I love this author now (conducted an interview here), so there are some rays of sunshine on that app. We are currently in the aftermath of a sequel announcement which I am SO ready for because I honestly think this book is not perfect.. I enjoyed the bonus chapters as a whole over the book as a whole, if that makes sense? Probably not, I'll leave now.
Love and Other Words by Christina Lauren: had to feature this author duo somewhere and this is,,, the only book I've read from them. I know The Unhoneymooners is their biggest one, but I tried that book and didn't love it. Willing to give it another shot so lemme know if you think I would like it? Anyways, I've actually read this book twice and all I really have to add is that it's special and I think it deserves the love *insert heart eyes*
From Lukov With Love by Mariana Zapata: initially didn't think I needed this on the list but it has like 200 million views which is more than others I've added so I couldn't not. I love this book. Like a lot. I actually have an odd story with this author because I think I discovered her by accident? I found Dear Aaron on a GR recommendations list and I didn't know that Ms MZ was THE queen of slow burn until after I'd read that book. Which is kind of cool. Anyways, I read this book when I need comfort, and whilst I didn't love it at first, it quickly became a romance book I compare all others to, because she is perfection. Can you tell I love this book? More thoughts here x
FANTASY
—
Shatter Me by Tahereh Mafi: how did this go viral again? Lowkey it's bizarre since this book was popular about 10 years ago? Love that for them though. My explanation is the new trilogy? And I think only after the last one came out but I could be wrong because I don't remember when that came out. Oh well. Makes sense that it's loved though and I wholeheartedly agree that the romance is stunning. Though I do blame this industry for forcing Ms Tahereh Mafi for writing smut into a novella. Yes, we did need a novella, just without the explicit language k that's all I have there.
Six of Crows by Leigh Bardugo: I underestimated just how popular this is since it has like a billion views??? Stunning behaviour. I think this one is self-explanatory. I adore this series and there's nothing else I have to say that hasn't already been said. Read it a few years ago and then reread book one recently? That reminds me I need to get to my Crooked Kingdom reread oops,,, love you Kaz.
The Cruel Prince by Holly Black: I literally was not around when this shot up the pipes and with the new series out, the hype is real and it's fun to watch. I too loved this book so it's all around a great time. I devoured the trilogy when the last book was coming out also known as my favourite one (review here).I read them back to back and what an experience that was. Political intrigue, the best enemies to lovers I've ever read and fae? Nothing more you could want really. Of course, you need to read xoxoxo
I guess that's it? Bit of an anti-climatic ending to this post haha.
But this one was fun. Hope you all enjoyed the ride hearing me talk rubbish about these books by (mostly) white authors. I have better recommendations of course, these were just the biggest that I had read.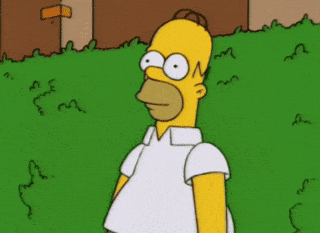 That's all I have for you today, love you <3<3<3<3<3
---
WHICH BOOKTOK BOOKS DO YOU RECOMMEND? HAVE YOU READ ANY OF THESE? WHAT DID YOU THINK? DO YOU THINK THEY DESERVE THE HYPE? WHAT BOOK ON BOOKTOK DO YOU THINK DOES NOT DESERVE IT? I'D LOVE TO KNOW