FOUL LADY FORTUNE BY CHLOE GONG // book talk: a show-stopping spectacular 1930s shanghai adventure that blew my mind into a million pieces and i need the next book right now!!!
IT HAS BEEN 84 YEARS AND I HAVE FINALLY READ THIS FREAKING BOOK ROUND OF APPLAUSE FOLKS
It's honestly embarrassing it's taken me this long. Like truly. Hate myself for that. But I finally finished it and off its the way this book FINISHED ME!!!!!!!!
I shall now cry about it for eternity,,,
Title: Foul Lady Fortune
Series: Secrets of Shanghai book #3
Author: Chloe Gong
Page count: 528
Date published: 27 September 2022
Genre: Young Adult historical fiction

💀
Synopsis:
It's 1931 in Shanghai, and the stage is set for a new decade of intrigue.

Four years ago, Rosalind Lang was brought back from the brink of death, but the strange experiment that saved her also stopped her from sleeping and aging—and allows her to heal from any wound. In short, Rosalind cannot die. Now, desperate for redemption from her traitorous past, she uses her abilities as an assassin for her country.

Code name: Fortune.

But when the Japanese Imperial Army begins its invasion march, Rosalind's mission pivots. A series of murders is causing unrest in Shanghai, and the Japanese are under suspicion. Rosalind's new orders are to infiltrate foreign society and identify the culprits behind the terror plot before more of her people are killed.

To reduce suspicion, however, she must pose as the wife of another Nationalist spy, Orion Hong, and though Rosalind finds Orion's cavalier attitude and playboy demeanor infuriating, she is willing to work with him for the greater good. But Orion has an agenda of his own, and Rosalind has secrets that she wants to keep buried. As they both attempt to unravel the conspiracy, the two spies soon find that there are deeper and more horrifying layers to this mystery than they ever imagined.
💀
💀
Big thanks to Hodder & Stoughton UK for the eARC via Netgalley AND to Jonathan Ball Publishers for the finished copy! All thoughts and opinions are my own.
💀
STAR RATING: (5 out of 5 stars)
Do I even know where to start? No. My mind is reeling. Broken. Chloe Gong broke my brain and I'm happy about it.
Where do I? What do I? MY BRAIN HURTS
Okay, let's try again. At the beginning. Maybe we'll get somewhere, who knows,,,
I've said this before but I'll say it again… CHLOE GONG'S MIND!!!! Because I mean what a concept this book pulled off yet again?!?!?! An immortal assassin figuring out murders in Shanghai amidst a civil war forced to work with her softy fake husband WE LOVE TO SEE THIS. This book is as fun as the synopsis sounds and I was kept on my toes the entire time. It was pulled off just SO WELL UGH WHAT A MIND
The plot was just!!! Full of political intrigue that my brain was lowkey slow to understand but that's a me problem. I just absolutely love how the entire system is steeped in more or less real Chinese history. The political system on national, communism and imperialism is so fascinating to see from this fantasy perspective and I LOVE IT. This world also has just enough fantasy to make it slightly edgier yet not to overwhelm the reader with like a new magic system. If that makes sense? It's just enough of a political and supernatural balance which I just LOVE.
As expected but also surprisingly, Chloe's writing blew me away. I just forgot how good it was but she is A MASTER OF PROSE OMG!!!! Honestly, it's rude that she's this talented. I literally just sat back in awe of how good it was. The descriptions are just CHEFS KISS BOW DOWN BEFORE HER
jhshsfhsefiu I AM FEELING A LOT OF EMOTIONS
Characters!!!! I need a moment. I,,, love them all. Like a whole lot. They're all amazing.
Silas, what a cutie, I am so intrigued by this baby child and his triple agent status??? Need to know more.
Phoebe, I mean a gem you are. Loved her, but also wanted to strangle and I'm so excited to see what happens with her character.
Love Alisa and Celia to absolute shreds. Always have, always will. We're soulmates.
I cannot make up my mind about Oliver but if we're supposed to trust him, then I do. Do not fail me sir.
Took me a second to understand Orion but once I did UGH LOVE YOU. THE ENDING AHHHHHHHHHH.
Finally, my assassin girlie, Rosalind who honestly I just want to hug. I love Ms Gong giving her the redemption arc and I just want to best for her ilysm
💀
Ofc the romance needs a second to shine. I mean, how did you not think I'd need to yell about this? As we all know, I would literally give my life for Juliette and Roma and whilst I am not quite there yet for Rosalind and Orion, I am here for them nonetheless. It's hard to drop childhood friends to lovers friends but I think we're getting there. Their ending had me by the neck and I NEED TO KNOW WHAT HAPPENS NEXT!!!!!!
DID I MENTION THE CLIFFHANGERS!!! Yeah, you read that right. PLURAL. There are multiple and Imma need 7 business days to recover. Which is great since that's right on time for Last Violent Call WHICH I NEEDED TEN BILLION YEARS AGO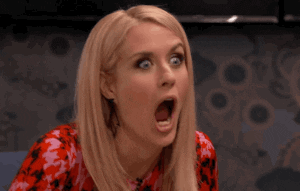 *grabby hands for eternity*
Ms Fortune came for me so hard ugh it was so good!!!!! I want to transport to 1930s Shanghai which is extremely dangerous but it's so good I'm brave enough to go there.
I'm so late to this train so do I need to convince you to read it at this point? Not really but you definitely should if you also had not read it. Though you probably have. You will now. DO IT!!!!! It's genius and you need this masterpiece of YA (though kinda new adult) historical fiction fantasy with spies, poison, assassins, political intrigue, amazing characters, stunning prose and all the romance in your life <3<3<3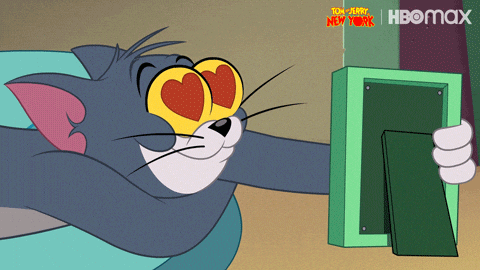 K that's all bye
Pray for me because I AM NOT READY FOR LAST VIOLENT CALL
Oh wait hey. I do have some spoilers to discuss, you've been warned.
First of all, I saw all of those hints Ms Gong. I predict those two people blowing up the train as my married ex-gang members children and I better be right.
Secondly, HOW ARE WE GETTING A BOOK WITH THEM BUT I AM SO READY FOR ROMA JULIUETTE FLUFF. Indeed I have read that chapter sampler a thousand times already. She's my bible. prepare to be sick of me on the 28th of February!!!!!!! YELLING!!!!!!!
Finally, those freaking cliffhangers. Somehow I was spoilt for Orion's memories being wiped but boy did I not see the MOM coming!! Or Phoebe BUT IT ALL MAKES SENSE AND I AM IN AWE
Okay spoilers over, thanks for reading xoxoxo
READ THE FREAKING BOOK!!! READ THEM ALL!!! I DARE YOU!!!!!
"Trauma doesn't have to lead to destruction. Trauma can be the guiding point to something better, something stronger"
💀
"A city reborn is a city traumatized. It remembers its past, every second that it took to get to this point. It sees the former version of itself and knows that it has changed, its boots no longer fitting, its hats no longer comfortable. The streets trace how they used to sprawl. No matter how it is paved over and reorganized, memories and echoes do not fade away that easily."
💀
"Broken things called to broken things, tried to slot their shards together in the hopes that they would fit."
💀
"You cannot save the world. You can try to save one thing if you must, but it is enough if that one thing is yourself."
💀
"This is an age of consumption, time speeding by on American flavors and jazz, French literature and a sea of lost cosmopolitan love. If you are not careful, you will be swallowed. "
💀
"City gangsters had been taking the hit when the warlords in control needed a place to point the finger before the imperialists could say the Chinese couldn't control their own people and installed intruder governments in the country instead."
💀
"It doesn't take poison to make something lethal. Any substance in large quantities can kill. Something good in large quantities will kill too."
💀
"He would promise to wander the ends of the earth and find where the sky began if it meant she would keep her hand there, if it meant he could drown out the rest of his frantic fears by focusing on the sound of her voice. She was his guiding saint, the Polaris of his heart."
💀
"Orion couldn't stop looking at her. Those determined eyes and the set of her brow. Artists would scramble to paint a face like that onto their war posters. Render her expression in vivid enough lines, and the sight alone could lead the world into battle."
💀
"She only wanted to be a girl who was deserving of the world."
💀
"This is not a game to me," Orion cut in. "I would rather die by your hand than have you believe me a traitor. I would rather take a fast bullet than have us pitted on different sides of an agonizing battle."
---
HAVE YOU READ THIS BOOK? WHAT DID YOU THINK? ARE YOU A CHLOE GONG FAN? WHO IS YOUR FAVOURITE CHARACTER? ARE THERE ANY ANTICIPATED READS YOU PUT OFF FOR FAR TOO LONG? I'D LOVE TO KNOW!