HAPPY PLACE BY EMILY HENRY // spoiler-free book review: the most perfect summer read from my queen mother ft. stunning best friends on vacation & heartwrenching second chance romance
Let us ignore that I could have read this book months ago but I was too much of a scaredy cat lmao
But I shall cease to be in awe of the Henry magic and I shall now spend the rest of my days shoving this down your throat. You've been warned!
Let's dive in ; )
Title: Happy Place
Author: Emily Henry
Page count: 388
Date published: 25 April 2023
Genre: Adult contemporary romance

☀️
Synopsis:
A couple who broke up months ago pretend to still be together for their annual weeklong vacation with their best friends.
Harriet and Wyn have been the perfect couple since they met in college—they go together like salt and pepper, honey and tea, lobster and rolls. Except, now—for reasons they're still not discussing—they don't.
They broke up five months ago. And still haven't told their best friends.
Which is how they find themselves sharing a bedroom at the Maine cottage that has been their friend group's yearly getaway for the last decade. Their annual respite from the world, where for one vibrant, blissful week they leave behind their daily lives; have copious amounts of cheese, wine, and seafood; and soak up the salty coastal air with the people who understand them most.
Only this year, Harriet and Wyn are lying through their teeth while trying not to notice how desperately they still want each other. Because the cottage is for sale and this is the last week they'll all have together in this place. They can't stand to break their friends' hearts, and so they'll play their parts. Harriet will be the driven surgical resident who never starts a fight, and Wyn will be the laid-back charmer who never lets the cracks show. It's a flawless plan (if you look at it from a great distance and through a pair of sunscreen-smeared sunglasses). After years of being in love, how hard can it be to fake it for one week… in front of those who know you best?
☀️
☀️
Big thanks to Penguin UK for the eARC via Netgalley, and to Penguin Random House SA for the physical copies for review! All thoughts and opinions are my own.
☀️
STAR RATING: (5 out of 5 stars)
current mood: screaming crying throwing up
Gosh dammit, every single year Emily Henry destroys me but then adds another ten years to my lifespan. I just never recover but I'm always grateful to have my heart stomped on when it's by Emily Henry *sighs*
Btw Goodreads only allows 5, but this book gets about 1000 stars. Every single one in the universe! Ha, get my inside book joke? I know I'm a genius. You can just never get enough of me, admit it.
Anyways, yeah so this book punched me in the gut, ripped out all of my insides, stomped on those and then shoved them back in. Then it gave me a hug. Tis a great feeling folks.
☀️
So this book. This. Freaking. Book. A rollercoaster is the only way to describe it. Never liked a rollercoaster before today. But if Emily writes it, then I'll ride every rollercoaster. From the very first page, I knew I was going to love this one. The power she has to just completely pull you in truly astounds me. Once I started, I could not put this book down. And the best part is how easily I can connect to this story, her writing, these characters and their emotions. UGH ITS JUST CHEFS KISS
I have praised her writing before but I shall do so again because honestly, no one else is doing it like Emily Henry. She is an absolute writing wizard and I shall forever be in awe. How she manages to balance one-of-a-kind belly-aching witty humour and also THE MOST tender, heartwrenching emotional vulnerability blows my mind. She reads my brain like nobody else because that is ME. I'm a funny but anxious girlie *wink wink*
I think what's most special about this book and which stands out from her other ones is I mean obviously the focus on friendships, but I also feel like the setting is so much more transportive than all of the others? Idk if that's just me, but this group experience of going to the beach was so vivid and wonderous and I LOVED IT.
Oof truly impressed at how Ms Henry managed this rather large group of characters and it makes me more excited to read When The Sky Fell On Splendor which is also about a group of friends. But there are literally 6 different characters in this book and they all feel so well-fleshed out and interesting and full of life and I LOVED THE ALL. Especially Wyn and Harriet. But what else did we expect? Anyways, Emily Henry can just do anything and it'll be brilliant. Magic in those fingertips.
As I mentioned, the setting was everything but I don't think that you understand that I was IN this town. Or at least that I wanted to go there. Or just a small beach town. Basically, I want to BE in this book and we can make that happen right? Great, I thought so. The town was just magical and I loved exploring it with such a stunning set of characters, I felt like I was literally walking alongside them.
Speaking of friendship, she's definitely touched on this in past books, but what I loved and appreciated so much about this one was how it really placed value on those friendships. Not necessarily over romantic relationships, but it discussed how friendships can hold as much value as those relationships. Which was just the most precious feeling.
I was not sure how Ms Henry would handle second chance romance and kinda fake dating, but she can do no wrong and it was executed perfectly. I FELT their past pain, I FELT their current pain, it was a lot. My heart was beating extremely fast. Almost had a heart attack. It was a lot. I was in the hospital. I know. Thanks, Emily. But she takes this trope further than I thought it could go and that just I can't comprehend. It talks about how relationships constantly need to change, how they can naturally sometimes come apart at the seams but also how they can be sewn back together. But what struck me most is the anxieties one can experience in existing, happy relationships because it's natural *screams into oblivion*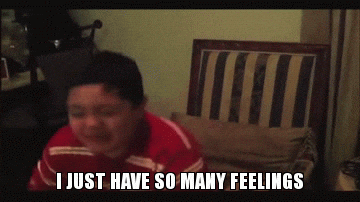 Hehe, I'm full of jokes. But yes, Harriet and Wyn had THE most electric chemistry and it leapt off the page. The past-present dual narrative was written to perfection. Those chapter headings were a punch to the gut. She did this with People We Meet on Vacation which I had not seen coming at the time and I think it threw me. Anyways, this was the absolute best way to write this story and I have no complaints!!!
The romance. OOF HOW GOOD?!?!?!? I don't know what emotions I'm feeling. But ugh THEY WERE SO GOOD I LOVE THEM. And this kind of ties into the emotional aspects of this book, but the way that mental health was handled was so accurate it was hitting me. The way Harriet feels I FEEL THAT. The way Wyn feels, SAME BISH. WHAT THE F?!?!? And the angst this brings!!! CHEFS FREAKING KISS!!! I loved them so hard, separately and apart. Did I mention the chemistry? Because omggggg. They were just so good and I,,, loved it <3<3<3<3<3
Also, I would like a Sabrina / Parth spin-off, I want ALL THE DETAILS ABOUT THEM PLS AND THANK YOU
THIS FREAKING BOOK
BROUGHT ME BACK TO LIFE AGAIN
GOSH DAMMIT EMILY HOW CAN YOU HAVE THIS POWER?!?!?!?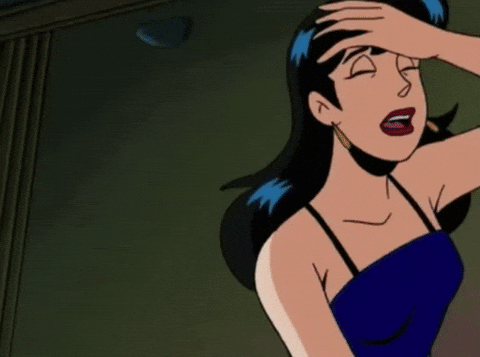 Can you tell I loved it? Yeah, not really hey. Definitely not my new favourite book of the year. No ways. If you're looking for a breathtakingly transportive book that deals with the importance of friendships, finding the person you fit with and working through your insecurities and the most stunning second-chance romance HERE'S YOUR BOOK. Read it right now and thank me later xoxoxoxo
K imma go back to crying now
"My best friends taught me a new kind of quiet, the peaceful stillness of knowing one another so well you don't need to fill the space. And a new kind of loud: noise as a celebration, as the overflow of joy at being alive, here, now."
☀️
"They all do, I think. You are in all of my happiest places. You are where my mind goes when it needs to be soothed."
☀️
"I understood then, the immense honor it is to hurt like she does. To have loved someone so much that the taste of maple syrup can make you cry and laugh at the same time."
☀️
"He's a golden boy. I'm a girl whose life has been drawn in shades of gray."
☀️
"You're like gravity. Everything keeps spinning, but my mind's always got one hand on you."
☀️
"I imagined them all thinking it was worth it. Telling me how much they loved me. All my life, when I thought of my future, that was what I pictured. Not a career. The things I thought would come with it. Happiness, love, safety. And that dream had been enough for a long time. What was school if not a chance to earn your worth? To prove, again and again, that you were measurably good. One more deal I struck with a disinterested universe: If I'm good enough, I'll be happy. I'll be loved. I'll be safe."
☀️
"He's become my best friend the way the others did. Bit by bit, sand passing through an hour glass so slowly, it's impossible to pin down the moment it happens. When suddenly, more of my heart belongs to him than doesn't, and I know I'll never get a single grain back."
☀️
"I sit on the edge of the bed, feeling the loneliness swell, not knowing whether it's pressing against me from the outside or growing from within. either way, it's inescapable, my oldest companion."
☀️
"The place I go when I feel trapped inside myself. When I'm terrified that all my happiest moments belong to the past. Wen my body is humming with too much of something, or aching from too little, and life stretches out ahead of me like a threat."
☀️
"I love you", I tell him. "In every universe."
☀️
"He laughs against my cheek. I wish I could swallow the sound, that it would put down roots in my stomach and grow through me like a seed."
☀️
"One more deal I struck with a disinterested universe: If I'm good enough, I'll be happy.
I'll be loved.
I'll be safe.
Instead, I've pushed away everyone I love."
☀️
"Breathing is something you can overthink, to the point that you forget how your lungs work and get yourself into a panic. I could never forget how to love Wyn."
☀️
"You didn't ruin it. We're just changing the shape of it."
☀️
"Meeting at the cottage is like pulling on a favorite sweatshirt worn to perfection. Time doesn't move the same way when we're there. Things change, but we stretch, and grow and make room for one another. Our love is a placewe can always come back to, and it will be waiting, the same as it always was."
☀️
"From the loneliness, from the fear that I would never escape it. Because feelings were changeable, and people were unpredictable. You couldn't hold on to them through the force of will."
☀️
"Wyn's head droops against my shoulder, his laughter spilling across my skin, dripping down my spine, lighting up my nerve endings as it goes."
☀️
"This is how I used to think of love. As something so delicate it couldn't be caught without being snuffed out. Now I know better. I know the flame may gutter and flare with the wind, but it will always be there."
---
HAVE YOU READ THIS BOOK? WHAT DID YOU THINK? WHAT WAS YOUR FAVOURITE PART? WHICH IS YOUR FAVE FROM THIS AUTHOR? I'D LOVE TO KNOW!