LAST VIOLENT CALL BY CHLOE GONG // book talk: died and went to heaven reading these masterpiece novellas from my fave series
Finally being the obedient fan that I am and caught up on my fave hence these reviews are very close together. Did you all know I love Chloe Gong? Didn't know if it was obvious or not haha
Quick disclaimer: I'm actually not spoiling this book in particular, but the entire plot is a spoiler for previous books in the series, especially Our Violent Ends, hence me titling this a book talk. However, if you're up to date with the series, I'm not spoiling anything *wink wink*
Anyways, this has been a long time coming and I'm excited to get into this!
Title: Last Violent Call
Series: Secret Shanghai book #3.5
Author: Chloe Gong
Page count: 233
Date published: 28 February 2023
Genre: New adult historical fiction

☎
Synopsis:
From #1 New York Times bestselling author Chloe Gong come two captivating novellas surrounding the events of Foul Lady Fortune and following a familiar cast of characters from These Violent Delights.
In A Foul Thing, Roma and Juliette have established themselves as the heads of an underground weapons ring in Zhouzhuang, making a living the way they do best while remaining anonymous in their quiet life.
But when they hear about Russian girls showing up dead in nearby towns, they decide to investigate – and discover that this mystery is closer to home than they ever imagined . . .
In This Foul Murder, Benedikt and Marshall have been summoned by Roma to find the elusive scientist, Lourens, and bring him to Zhouzhuang. Time is of the essence aboard the week-long Trans-Siberian Express, but when someone is murdered on board, Benedikt and Marshall convince the officer in charge they are investigators and promise they can solve the murder if he doesn't stop the train.
But as they dig deeper, they realize that the murder might having surprising ties to their own mission . . .
☎
☎
Big thanks to Wordsworth Books for the review copy! Use my discount code RUBYCALL5 to save when you purchase a copy online. All thoughts and opinions are my own.
☎
STAR RATING: (5 out of 5 stars)
Still in shock that this book is even a thing and I WILL NEVER RECOVER FROM THIS
Ugh, I missed them so much I could cry and I am so happy and in love and !!!!!!
Literally will yell for eternity
God, I love Chloe Gong
Let's attempt a review! Shall be difficult welp
☎
Truly Chloe Gong can do no wrong, she can write literally anything and it hands-down blows my mind. She did such an amazing job with these novellas and I'm so in love. They're basically just fluffy fillers until Foul Heart Huntsman with a smidge of mystery that is somehow leading back into the main plot but mostly letting us see our babies in their element AND IM SO HAPPY THIS EXISTS!!!!!
SHOOT ME DOWN I LOVE ROMAJULIETTE BENMARS SO MUCH
I honestly don't have a negative thing to say about these. They were cute and adorable and I loved seeing my faves in their element. The writing was immaculate, as expected. I died dead I love it so much!!!!!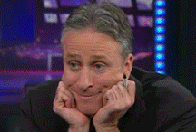 I'm dumb and I never guessed the mystery. I accept this fact about myself and let Chloe trample over me with her genius mind. Literally never knew what was going on and I was trying to connect the dots but I very much fail every time oops
THE ROMANCE IS LITERALLY EVERYTHING I WOULD DIE FOR THEM ALL!!!!!! Jumping in front of buses, taking bullets, you name it. I laughed, I cried. It was everything and more and they all better be in this last book MY BODY IS READY
K that's all, go read this series and weep with me <3<3<3<3<3
"The years were wearing on. They were chidren growing into adult faces, waiting for a moment of contentment that might never come."
☎
"It didn't matter that he had her forever and ever to kiss, past death and into whatever afterlife existed. He still couldn't ge enough of her."
☎
"Science could tell him that the ground was below his feet and the sky was above his head and the early light of day was upon his back. Roma wouldn't listen. To him, Juliette was the sun."
---
HAVE YOU READ THIS BOOK YET? WHAT DID YOU THINK? DID YOU LOVE IT AS MUCH AS I DID? HAVE YOU READ ANYTHING BY CHLOE GONG YET? HAVE I CONVINCED YOU? I'D LOVE TO KNOW!