THE SEVEN YEAR SLIP BY ASHLEY POSTON // blog tour book review: happy release day to this banger of a time travel romance that blew it out of this decade!!!
Today is a special day my friends. Wanna know why?
Because this scrumptious little book is out TODAY and ugh I'm so excited to talk about it! Welcome to the first stop on The Seven Year Slip blog tour <3<3<3
Title: The Seven Year Slip
Author: Ashley Poston
Page count: 352
Date published: 27 July 2023
Genre: Adult contemporary romance

🍋
Synopsis:
Sometimes, the worst day of your life happens, and you have to figure out how to live after it.
So Clementine forms a plan to keep her heart safe: stay busy, work hard, find someone decent to love, and try to remember to chase the moon. The last one is silly and obviously metaphorical, but her aunt always told her that you needed at least one big dream to keep going. And for the last year, that plan has gone off without a hitch. Mostly. The love part is hard because she doesn't want to get too close to anyone—she isn't sure her heart can take it.
And then she finds a strange man standing in the kitchen of her late aunt's apartment. A man with kind eyes and a Southern drawl and a taste for lemon pies. The kind of man that, before it all, she would've fallen head-over-heels for. And she might again.
Except, he exists in the past. Seven years ago, to be exact. And she, quite literally, lives seven years in his future.
Her aunt always said the apartment was a pinch in time, a place where moments blended together like watercolors. And Clementine knows that if she lets her heart fall, she'll be doomed.
After all, love is never a matter of time—but a matter of timing.
An overworked book publicist with a perfectly planned future hits a snag when she falls in love with her temporary roommate…only to discover he lives seven years in the past, in this witty and wise new novel from the New York Times bestselling author of The Dead Romantics.
🍋
🍋
Big thanks to Berkley Publishing for the eARC via Netgalley and for having me on the blog tour! All thoughts and opinions are my own.
🍋
STAR RATING: (5 out of 5 stars)
Apparently, I'm a time travel girlie because they just manage to get me every time and god did this book get me.
Imma be honest. I saw the pretty meh reviews and got worried. As you might know, I absolutely adore The Dead Romantics and I was hearing some scary reviews. But turns out you're all wrong and not to be trusted. Ha I'm kidding. Maybe. Scorpio energy coming out for Iwan. Lmao. Anyways, all this is to say is that this was absolutely everything I ever wanted and if not equally as excellent, but maybe better than TDR. Oh yeah, I said it.
Where we do even start? Honestly, my brain is still a puddle on the floor.
Dang it Ashley Poston you writer genius that I will love for eternity!!!!
Okay, let's attempt coherent thoughts. Probably not going to happen.
🍋
Let's start with the premise because that's maybe the most fascinating part about this book. You would it'd be confusing, but time travel is actually not that difficult to understand and Ms Poston can not only make you believe in ghost talking but also time travel and I love that for us. I literally am ready to time travel myself. Basically, the premise is as amazing as it sounds and I just love thinking about all of these things, which is why I'm a time travel girlie now. I'll talk more about the philosophical (?) elements in a bit but the plot was just SO well executed. It made you question how these two people are able to speak to each other but I was also never confused if that makes sense. Ms Poston was just so good at making this complex plotline easily understandable but not intellectually flat.
As I mentioned earlier, the discussions this kind of premise brings honestly spoke to me on a level I never thought I would think about it. I mean yes time travel is cool but I don't believe it. Or maybe I do? Who knows? Not me. Sorry, I'm going off track. It's so fascinating but what I loved most about this book was how it could really engage with a set of questions that can speak to you in world where you're not speaking to someone in the past. Agh this is so hard to put into words. Ashely Poston did it though. As I said, writer genius. Back to my haphazard explanation on why I'm enthralled by this plot line, which is that it asks you about your past yes, but most of it all how you can make your present more worth it? I don't want to sound like a pinterest quote and this book says it better than me, but the way it made me think about all these things blew my mind and only a good book gets me like this.
I'm convincing you to read it right? I'm a brilliant recommender of books. Strauss and Adder should hire me honestly.
Speaking of the publisher, I just love books about books and writers and she delivered in this one. Especially in this one where we're talking about food. I wanted to eat this freaking lemon pie gosh dang it!!!! Ms Poston can literally write a cookbook and it'll be magical WE NEED THIS *insert heart eyes*
I've kind of touched on writing in this book, but she needs her own moment to shine because wowza!!!! I was laughing out loud and then being punched in the gut so basically this writing is like whiplash. It's so good and I aspire to write like this. We also appreciate the twists in this book. I shan't spoil because you need to experience for yourself but they cannot go underappreciated.
Realising I have not talked about characters really yet but you should have picked up that I loved all of them. I'll talk about the two main characters in a second, but another moment of appreciation for the stunning side characters. Especially Clementine's spectacular friends Drew and Fiona who were the bestest people and I want a spin-off on them. And Iwan's friends. And Earl. They were all so endearing and lovely but also protective and fleshed out in a small amount of page space. Ugh love them *sighs*
Also ouch with the grief. My heart HURTS. Clementine and Analea's relationship was simultaneously absolutely stunning to read about but man she punched hard. They are just so special and Ashley Poston treated their relationship with tenderness and vulnerability that had me weeping and ugh I'm hiding in a hole now.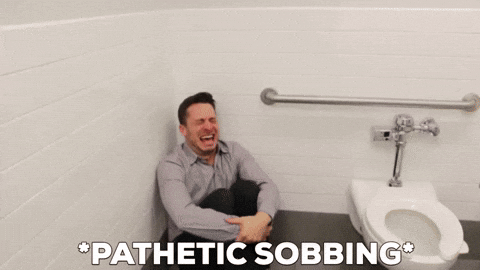 Leaving the best till last because I still have butterflies and I would lay my life down for Clementine and Iwan. They,,, are perfect and I am going to hide in my hole again. Because I want to move to this apartment and find a cutie seven years in the past. Iwan was,,, I mean I absolutely love how we got to know him in two timelines, which is another thing I loved about the time travel aspect of this book. It was absolutely fascinating looking at a person at two different stages in their life and ugh I loved him SO SO SO MUCH. GIMME THE LEMON PIE!!! Don't even get me started on the nickname. But he was both a stunning love interest but so layered and it was magic learning more and more about him.
And Clementine,,,, darling baby Lemon. Punch me in the gut why don't you Ashley. Don't expose my FEARS like that. God she was relatable and I was head over heels in love. I would and have screamed into the void like she has and we are one and the same person. Which is why I need to move to an NYC apartment and meet someone. I'm serious. Stop laughing at me,,,,
So their chemistry was electric. I mentioned that right? Oops, almost didn't tell you the best part about HOW WELL THEY FIT TOGETHER OOF PERFECTION!!!!! What in the hell god I love them. THE BANTER!!! Don't even get me started on the present time but be ready!!! Lemon and James can step on me and I'm letting them. With pleasure. I'm a simp what can I say? *sighs*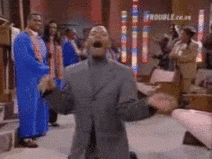 WHEN IS IT MY TIME?!?!?!
Gotta love the pun though right?
So uh. Yeah. Ummmmm. I don't know how else to shove this masterpiece down your throats but you 100% need to read it and you WILL love it. Or else. I'm telling your past, present and future about this equally mind-blowing, gut-punching and heart-warming adult romance with a hefty pinch of time travel, a sprinkle of grief and a dash of glorious romance that'll slip its way into your cold dead hearts!!!!!!!!!!!!! Trust me for once, I promise I'm right xoxoxo
"That was love, wasn't it? It wasn't just a quick drop — it was falling, over and over again, for your person. It was falling as they became new people. It was learning how to exist with every new breath. It was uncertain and it was undeniably hard, and it wasn't something you could plan for."
🍋
"Romance wasn't in chocolate, it was in the gasp of breath as we came up for air. It was in the way he cradled my face, the way I traced my finger over the crescent-shaped birthmark on his collarbone. It was n the way he uttered how beautiful I was, the way it made my heart soar. It was in the way I wanted to know everything about him — his favorite songs, finally guess his favorite color."
---
ARE YOU GOING TO PICK UP THIS BOOK? ARE YOU EXCITED? HAVE YOU READ ANYTHING FROM THIS AUTHOR BEFORE? WHAT DID YOU THINK? I'D LOVE TO KNOW!