TWICE SHY BY SARAH HOGLE // spoiler-free book review: a cinnamon roll of a contemporary romance that you absolutely need to warm your cold hearts <3
Read this literally a year ago and I have only just managed to get my hands on a physical copy and I need to yell at you all about this delightful book.
Ugh, it's so good and underrated and let's just get into it!!!!
Title: Twice Shy
Author: Sarah Hogle
Page count: 302
Date published: 6 April 2021
Genre: Adult contemporary romance
🌳
Synopsis:
Can you find real love when you've always got your head in the clouds?
Maybell Parish has always been a dreamer and a hopeless romantic. But living in her own world has long been preferable to dealing with the disappointments of real life. So when Maybell inherits a charming house in the Smokies from her Great-Aunt Violet, she seizes the opportunity to make a fresh start.
Yet when she arrives, it seems her troubles have only just begun. Not only is the house falling apart around her, but she isn't the only inheritor: she has to share everything with Wesley Koehler, the groundskeeper who's as grouchy as he is gorgeous—and it turns out he has very different vision for the property's future.
Convincing the taciturn Wesley to stop avoiding her and compromise is a task more formidable than the other dying wishes Great-Aunt Violet left behind. But when Maybell uncovers something unexpectedly sweet beneath Wesley's scowls, and as the two slowly begin to let their guard down, they might learn that sometimes the smallest steps outside one's comfort zone can lead to the greatest rewards.
🌳
🌳
STAR RATING: (5 out of 5 stars)
Putting in my formal request for Sarah Hogle to never stop writing ever and for her to write books till the end of time.
*sighs in obsession*
I mean it. This is no joking matter. I would follow Mrs Hogle to the moon and back. Hopefully, I find a book boyfriend written by her also. That's not too much to ask right?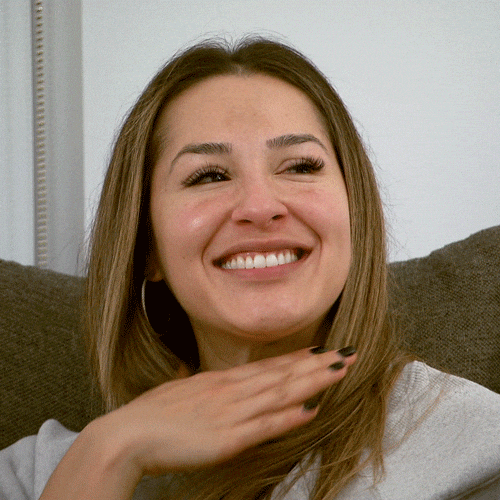 I,,, where do I start? I've been in a reading slump. I still kind of am BUT as soon as lightning struck that this one should be the first read of the year, my soul instantly knew peace. That sounded dramatic and that's because it is welp. Anyways, have I established that I love Sarah Hogle sufficiently enough? Whilst I prefer the couple from You Deserve Each Other, this book was like a warm hug and melted me from the inside out, so it gets extra points for that *wink wink*
🌳
I've raved about the writing before but I'm here to rave again because Hogle's writing blows my mind and she could 1000% be a favourite author of mine for that reason alone. It's witty and makes me genuinely laugh and it's still beautiful and I don't know how she does it and I aspire to write like this. I LOVE IT SO MUCH READ THIS BOOK PURELY FOR THE WRITING!!!!
I was absolutely transported to the world painted in these pages and it was magnificent. I wanted to be whisked away to stay in a random man's cabin next to a manor and forest even though those things terrify me. But I really felt that I was actually there with Maybell and Wes at Falling Stars, which is exactly what I needed from this book.
I will say I wanted a bit more from the pacing, it was a bit too fast near the end and I wanted it to be slower. "It" involves romance, in case you couldn't understand my cryptic writing. Maybell and Wes were absolutely adorable and the best and I loved them but I wanted a teeny tiny bit more of a slow-burn.
I ADORED Maybell as the main character, and unexpectedly really related to her. Not so much in terms of her severe introverted behaviours but definitely with the self-esteem issues and it was so great to read. She was experiencing anxieties that I am at the moment and it felt so reassuring to see that I'm not the only one. Everybody bow down before Sarah Hogle!!!!!
Okay, romance. Ah floating above clouds and rainbow, what a joyous experience. Watching Wes and Maybell connect and open up to each other was truly heartwarming and I,,, loved them so much. They were just so mushy and wonderful and lovely and deserve the world. We love two shy beans falling in love <3<3<3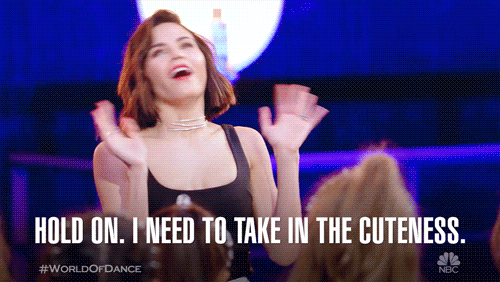 If you couldn't tell, you need to drop everything and experience the toothache from smiling that this book gave me. Read for the sweetest time of your life with a big pink bow of spectacular writing to blow your socks off and characters that radiate sunshine *insert heart eyes*
"I never want anyone to hold me again if they don't hold me like this."
🌳
"During an argument that we had," he tells me, pitch low, "you called me beautiful. And an insufferable ass. But beautiful. I haven't gotten over it."
🌳
"It's so much easier to pretend I have a personality where I don't have any words for anyone, that I don't care to, rather than not being able to find them."
🌳
"I think he's under a curse—if he laughs, he'll die. This is a sensible explanation to me. It isn't that I'm not a joy to be around, it's that he'll literally die."
🌳
"I'm not that strong at all but for you, I can be strong enough."
🌳
"But it's hard to meet people when you have social anxiety as bad as I do. I panic. Or I want to say one thing, be a certain way, but it gets all tangled up on its way out of my mouth. A pumpkin trying to be flowers and coming off like a cactus. It's frustrating."
🌳
"I want to be commanding, stern, intimidating, but I am raindrops on roses and whiskers on kittens. My resolve is dandelion fluff."
🌳
"He's the most beautiful human I've ever seen."
---
HAVE YOU READ THIS BOOK? WHAT DID YOU THINK? HAVE YOU READ ANYTHING FROM THIS AUTHOR? ARE YOU GOING TO NOW? I'D LOVE TO KNOW!