OUR VIOLENT ENDS BY CHLOE GONG // book talk: this book broke me a thousand times over and slowly put me back together rip me
The day is here and you are not ready.
Go grab your tissues BECAUSE I SOBBED MY EYES OUT SO HARD ITS NOT EVEN FUNNY.
Will I be sharing those pictures? Keep reading and we'll see.
If you are new to this blog, then you wouldn't know that *clears throat* I cannot stop raving about my favourite book of 2020 aka These Violent Delights by my idol Chloe Gong. Who is a literary genius and I want to be her. Nobody is doing it like her honestly!!! In case you missed them, I've interviewed her and I have a review of book one up <3<3<3
Click the images
Title: Our Violent Ends
Series: These Violent Delights book #2
Author: Chloe Gong
Page count: 400
Date published: 16 November 2021
Genre: Young Adult historical urban fantasy

🥀🔪
Synopsis:
The year is 1927, and Shanghai teeters on the edge of revolution.

After sacrificing her relationship with Roma to protect him from the blood feud, Juliette has been a girl on the warpath. One wrong move, and her cousin will step in to usurp her place as the Scarlet Gang's heir. The only way to save the boy she loves from the wrath of the Scarlets is to have him want her dead for murdering his best friend in cold blood. If Juliette were actually guilty of the crime Roma believes she committed, his rejection might sting less.

Roma is still reeling from Marshall's death, and his cousin Benedikt will barely speak to him. Roma knows it's his fault for letting the ruthless Juliette back into his life, and he's determined to set things right—even if that means killing the girl he hates and loves with equal measure.

Then a new monstrous danger emerges in the city, and though secrets keep them apart, Juliette must secure Roma's cooperation if they are to end this threat once and for all. Shanghai is already at a boiling point: The Nationalists are marching in, whispers of civil war brew louder every day, and gangster rule faces complete annihilation. Roma and Juliette must put aside their differences to combat monsters and politics, but they aren't prepared for the biggest threat of all: protecting their hearts from each other.
🥀🔪
🥀🔪
Big thanks to Hodder UK for the eARC via Netgalley! All thoughts and opinions are my own.
🥀🔪
Purchase links ~ click here!

🥀🔪
STAR RATING: (5 out of 5 stars)
IM IN PAIN IM IN PAIN IM IN PAIN IM IN PAIN
I HAVEN'T CRIED, LET ALONE SOBBED, SO HARD OVER A BOOK IN WHAT FEELS LIKE AEONS!!! WHAT IN THE ACTUAL I TAKE THIS READING EXPERIENCE BACK!!! CHLOE GONG IS PAYING MY THERAPY BILLS IM SORRY!!!!
yup so I'm… never recovering like ever, IT HURTS IT HURTS IT HURTS IT HURTS *insert keyboard smash*
GIVE ME Foul Lady Fortune RIGHT THIS SECOND OR IM GOING TO LOSE IT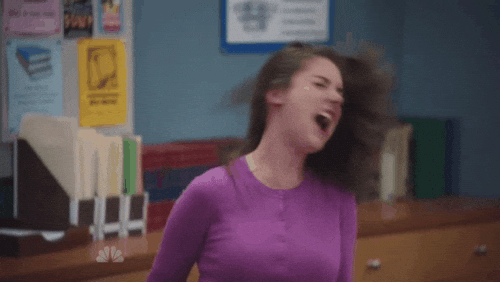 🥀🔪
This review is apparently going to be ALL CAPS the whole way through, I apologise in advance. But also idc
Let's describe the reading experience in adjectives: FEAR, LOVE, YEARNING, PAIN, ANGST, FEAR, FEAR, FEAR, OBSESSION, OBSESSION, FEAR, "TAKE IT BACK", TEARS, TEARS AND MORE TEARS
Do you get it now?
Bro, I literally was SOBBING at midnight. Like full on sobbing. I have SELFIES because I had to document it. I'll share them on my Instagram for your viewing pleasure!
THIS BOOK TORTURED ME THROUGH A SLOW AND PAINFUL DEATH IT HURTS SO SO SO BAD
*takes heavy breath*
Let's ~attempt~ this review!
It won't go well because it's going to be yelling about pain but oh well.
I want to take a second to just… wow Chloe's mind? Unmatched. I'm just absolutely blown away by her as a writer. Not only is she like 22 and published and on the NYT bestellers etc etc etc, but also just has THIS great a mind??? Ms Chloe is out here being an absolute ICON and creating a world that is so reminiscent of all our OG fave series and I'm just,,, agdsgyjghdawhaj
I just have so much admiration because I truly haven't read anything like this since I was probably 16. I've read good books but I haven't found a fandom and world that can do what THIS series has done to me and I literally want to cry wtf
PAIN AND FOR WHAT GEEZ
*another deep breath*
The writing is simply immaculate, which I feel like I've said before but I apparently haven't, so here is me reiterating that. The imagery and the atmosphere and just this intensely graphic canvas that Chloe Gong has created has me in AWE. The writing is rich and oozing with metaphors, it made me gasp, it clenched my heart, made me cry. I,,, round of applause!!!!
The setting is just as vivid and fantastic as ever, perhaps even better than in book one. I wish to be taken to 1920s Shanghai even though I'd 1000% not survive this world and would get stabbed to death. I make bad life choices, we're all aware of this. Anyways, do you know how many times I had to STOP just so I could reread a line because I got lost. It's just so complex and intricate and the world-building is just WOW SO SO SO GOOD.
STILL IN PAIN HELLO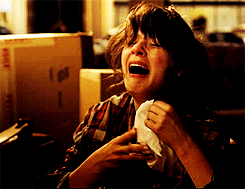 I do realise that the next section I usually discuss is characters but I'm going to delay that (because I'll start crying) and just continue to talk about the genius that is Chloe Gong and this world.
You know the feeling when you're reading about a fictional world and you know it's definitely not going to be fun there, but you also really want to?? Am I making sense?? Like I want to be in 1920s Shanghai but I also really don't but I also do? My emotions are having a great time over here.
I truly don't remember the last time I had THIS kind of reaction from a book. Like true anxiety and yup These Violent Delights is just A FUN HECKING TIME.
GO READ IT AND WEEP WITH ME
Okay characters.
I loved everyone just as much as last time. Let's do a list, even though it's going to be more or less the same
Alisa: I guess if I'm self-inserting myself into this book, this is my gal. She's badass but I also

probably

won't be in too much danger.
Kathleen: queen queen queen queen QUEEN ENERGY
Rosalind: no comment, do with that information what you will
Tyler: I didn't get a chance to talk about him last time but I just HAVE to now because my fists are CLENCHING I AM READY TO FIGHT YOU BRO
Benedikt: this stunning gay really got to shine in this book and I love that for him. I didn't pay as much attention to him, or Mars, in the last book but I did now and he deserves all the hugs
Marshall: MY SMOL RAY OF SUNSHINE I LOVE YOU SO!!! King of being a joker and we can't not stan
Roma: I don't know if I'm made it clear enough that I'd lay my life down for this boy and I DO NOT EXAGGERATE I LOVE HIM SO MUCH. Yup I'm typing this through tears. Deserves to be protected at all costs and okay I'm going to stop or I will sob again
Juliette: adore her to the moon and back, wish to be her, wish she was my friend, could step on me and I'd let her. Also deserves to be protected at all costs AND I LOVE HER SO MUCH STILL SOBBING
Speaking of my fave star-crossed lovers who I'm actually obsessed with and they've probably made it to the top of my OTP list, or at least UP THERE UP THERE. THE EMOTIONS I FELT OH MY ACTUAL GOD!!!!!!!!!!!!!!!! Ms Chloe knows how to write a YA slow-burn romance that has you screaming at every interaction and yep I'm ready to scream. Did I mention Roma and Juliette are my new top OTP? Because they really are. This book SERVED with the content and I'm just living my best life. Actually I'm not, I'm living a painful life.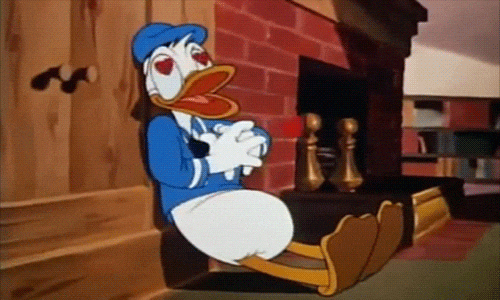 Before I scream about R&J, let's chat about how stunning Benedikt and Marshall are ugh. They are just the actual cutest and wowee the yearning. Give me a t-shirt or something because I AM HERE TO SCREAM FOR THEM <3<3<3
I didn't know I could love an enemies to lovers THIS much. Like I didn't think I was into the whole "I love you but am also going to stab you" vibe but apparently IT IS MY ENTIRE LIFE. These two absolutely destroyed me and I just live for their relationship. It has everything that I love: banter & humour, yearning & angst, softness, reading body language, being in-tune with the other, passion,  and the list goes on and on and on. HOW AM GOING TO RECOVER FROM THIS BOOK?????
Okay if you haven't read the book, LEAVE RIGHT NOW. I really really really don't want to spoil it and I urge you not to spoil yourself.
Have you left yet?
Seriously LEAVE!!!! I'm making them all a white colour so you have to highlight to read them.
List of my favourite scenes:
The train scene

The knife scene ROMA I LOVE YOU YOU KISS HER BBY

When Juliette shoots…

Benedikt and Marshall reunion

THE REUNION

RIGHT BEFORE THE WEDDING

THE WEDDING

THE ENDING

NOT THE ENDING

Okay I see it but I also don't want it to be real so I'm in denial. I mean, there's a spin-off so I have full faith that my children are coming back

But also the "open your eyes, my love" line

FML
**spoilers ahead, highlight to see**
"All that is good is gone, or perhaps it never existed. The blood feud kept us apart, forced us onto different sides. I will not allow death to do the same."
🥀🔪
"There will be hatred. There will be war. The country will fight itself to pieces. It will starve its people, ravage its land, poison its breath. Shanghai will fall and break and cry. But alongside everything, there has to be love – eternal, undying, enduring. Burn through vengeance and terror and warfare. Burn through everything that fuels the human heart and Sears it red, burn through everything that covers the outside with hard muscle and tough sinew. Cut down deep and grab what beats beneath, and it is love that will survive after everything else has perished."
🥀🔪
"Fight dirty but fight bravely. Do not fight those who cannot understand what it means to fight. Nurse had known exactly what working for the Scarlet Gang entailed. This man had pulled at a hint of glitter in the ground expecting a Nugget of gold and disturbed a hornet's nest instead."
🥀🔪
"You destroy me and then you kiss me. You give me a reason to hate you and then you give me a reason to love you. Is this a lie or the truth? Is the a ploy or your heart reaching for me?"
🥀🔪
"I made a vow to you, Roma.' She took a step forward. No one stopped her. 'Where you go, I go. I will not bear a day parted. I will take a dagger to my own heart if I must."
🥀🔪
"To have and to hold, where even death cannot part us,' Juliette whispered.
'In this life and the next,' Roma returned, 'for however long our souls remain, mine will always find yours."
🥀🔪
Chloe Gong is a recent undergraduate at the University of Pennsylvania, where she double-majored in English and International Relations. Born in Shanghai and raised in Auckland, New Zealand, Chloe is now located in New York pretending to be a real adult.
After devouring the entire YA section of her local library, she started writing her own novels at age 13 to keep herself entertained, and has been highly entertained ever since. Chloe has been known to mysteriously appear by chanting "Romeo and Juliet is one of Shakespeare's best plays and doesn't deserve its slander in pop culture" into a mirror three times.
Twitter // Instagram // Website // TikTok
And that's it folks.
I NEED FOUL LADY FORTUNE RIGHT NOW!!!! I'm not ready for this world to be over so THANK YOU MS CHLOE FOR THE SPIN-OFF. If I haven't made it clear, you NEED to read this series. This was a fantastic conclusion (even though I'm in tears) and it absolutely broke me. I'm sorry for your pain in advance but you really just need to read them. If I can only do one thing in life, it will be to make everybody read this series and be in pain with me. Enjoy.
IM KIDDING IM PRAYING FOR YOU
Feel free to yell at me about how painful this book is in the comments *wink wink* I'd wish you all not to have your shattered like mine was but I'm not that nice and I want everyone to be in pain with me. I'm kidding.
Maybe…
---
HAVE YOU READ THIS BOOK? OR JUST THE FIRST ONE? WHAT DID YOU THINK? HOW EXCITED ARE YOU TO READ THIS BOOK? WHO IS YOUR FAVOURITE CHARACTER? WHAT'S YOUR FAVOURITE SCENE? I'D LOVE TO KNOW!