CHECKING UP ON MY 2020 READING AND BLOGGING GOALS // how has my reading year been going ft. stats, reading challenge, new goals & more
I love how I'm doing this post yet only posted my goals in April because I'm apparently always four months late at everything  I do whoops.
I am a blogging disgrace. But oh well. At least I try. This what I tell myself to sleep at night yes.
Anyways, I actually set some goals this year, which was ready to post back at the beginning of the year, but I'm a failure and forgot it existed and never posted until April. Among other excuses obviously, which we can talk about later. BUT all the cool kids do these fun posts and I am feeling basic and also want to see how my goals are doing so far this year. Trying to expand my horizons etc etc.
So let's just get started *CUE BLACK EYED PEAS MUSIC*
Oh also click RIGHT HERE for my goals post.
STATS & OVERVIEW
I never do these but I was so intrigued that I went ahead and lowkey wasted time to see how my reading has been going all year.
I'll start off by saying that from a general overview, I've been having a terrible reading year so far. I started university and didn't read much for like two months. Now I'm obviously back at home so have been reading more.
But also I haven't found that many new favourite books, so my reading has been mediocre in terms of 5 stars. And a lot of my 5 stars have been rereads, because I've reread EIGHT books this year.
**UPDATE FROM FUTURE ME: I LITERALLY FINISHED ONE MORE REREAD THIS VERY MORNING AND TWAS ALSO FIVE STARS. LOVE THAT FOR ME AND MY STATS**
Also, I haven't been reading much new YA and the YA I have read hasn't wow-ed me or anything  ¯\_(ツ)_/¯
Goodreads Challenge
So I am QUITE ahead as you can see. I did, however, set it low for a reason, I want to read 55+ books this year so I rather set a reachable goal knowing that I could surpass it if I had the time.
Also, I have NUMBERS! Which idk if that's dumb and irrelevant (it is) because this hellsite sucks but still!! I have signed up for BookSloth and StoryGraph but haven't started using them yet because they're a bit confusing and glitchy.
CHARTS!!
GENRES READ
The stats are trying to confuse you and tell you otherwise but of the 21 books, 9 were rereads. Counting my NA reread as YA btw. It looks like I've been reading a ton, but not really. DAMNED STATS sksks
STAR RATINGS
I sound like I'm lying when I say I haven't been having a good reading in terms of 5 stars and YA novels but I swear I'm not. Again, out of the 13 here, 8 have been rereads. I've had a TON of 3.5 stars too, which is new for me, especially in June. They were good but didn't wow me you know? Also, very weird that almost all of my 3.5 have been ebooks???
FORMATS READ
And with that being said, of all the formats I read, apparently the most have been physical reads.
Out of 18,  8 have been rereads, which still leaves me with 10 new physical books read and is still the highest. Which is good. I think? Idk anymore. But it IS good to see that I've been reading a lot of physical books. Although, my rereads have all been physical so idk how well I've been doing with my actual physical TBR.
*rushes to make another chart*
PHYSICAL TBR VS E-TBR COMPARISONS
Yup, so I've read MORE ebooks and audiobooks, none of which were rereads, than physical books. BUT I did read more physically combined than I did e-format. Focusing on the positive people.
I actually don't think I've been doing as terribly as I thought in terms of what I've been reading. But I still do wish that I'd have had more luck with YA, because I MISS THOSE DAYS. Last year I read SO MANY ones that I could scream about from the rooftops. And this year… eh
2020 TBR CHECK-IN
Okay so, my 2020 tbr consists of 20 backlist titles and also 2019 releases that I haven't read yet. Let the checklist ensue.
2020 backlist tbr = 20 books total
2019 releases = 21 books total

(lmao HOW DUMB)
And of my…
2020 backlist tbr: 1/20 read
2019 releases = 1/21 read
I repeat: LMAOOOO
So we are tremendously failing. Okay no, to be fair to me, a good majority of these books I have actually been planning (emphasis on planning) to pick up fairly soon. Now usually my tbr setting mess AND mood reading butt cannot be trusted BUT. But, if like… [to be continued]
*does math equation* 19 + 20 equals 39
… like 40 books are calling out to me I'm BOUND to read one of them? Right. Just lie to me if you have to okay.
In all seriousness, I actually have been genuinely excited about them and a whole bunch I do want to pick up soon. Especially because I haven't been hauling that many 2020 releases. My post with 2019 releases post went up 5 months late when I posted it and I had to take off a few titles I'd read in that time. So I have read some on the list, just not the official list because I'm terrible and never posted on time. BLAMING IT ON MY OWN STUPIDITY AND GENERAL LAZINESS.
OTHER READING GOALS
Make more use of audiobooks ✓
Folks I HAVE BEEN. As you saw by my previous stats, if you tally both audiobook categories, I have read listened to a total of 5 audiobooks. Which I think is pretty good, considering I'm a newbie.  And I must say, I'm very proud.
If anyone was curious, I use Libro.fm, of which I have access to titles early. I'm not the best at keeping up to date with ALCs but I hope that'll get better. But also I have literally just started using Anyplay.fm, which is a good time to talk about this new app so let's do it now.
They reached out to me on Instagram and asked if I would like to try out their app for free. This isn't sponsored btw but I wanted to talk about it because I think that they have a really great service to offer.
The app is a bit glitchy because they're very new but they already have a brilliant selection from classics to oldies to new releases. I found a ton on there already, a lot of them are new diverse titles that I haven't been able to get physically yet.
And you have unlimited access to all the titles for only €9.99 for a Premium membership. Which is very cool and I haven't had the best luck with other services who offer this. So give it a go! You get a 7-day free trial and they seem like an amazing upcoming service.
Read more classics ✓
The number is also low, as you saw in my stats. Only 3 books but I still think that's good. Especially since one of them was a 5 star. Although WHO is surprised I rated Anne of Green Gables 5 stars tbh???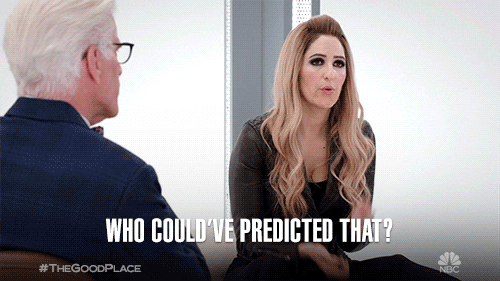 Read more adult and historical fiction ✓

Not going to talk too fast or anything but LOOK AT ME GOOOOO!!! Forget Katniss Everdeen, I'm the girl on fire.
Wait no I take it back. Katniss is my KWEEN I LOVE YOU BBY.
Okay shut up Ruby, you're wasting everybody's time.
Anyways, I have read SO MANY adult titles this year. A lot of them are adult contemporary romance too, which is exciting.
I mean I would like to be loving YA just as much but alas I passed high school and apparently I can't read YA anymore. WHERE IS THE LIE? No, actually I am lying, as you can tell by the stats, I just need to find some new YA to obsess over because my heart still belongs there.
BLOGGING GOALS
Post once/twice a week ✗

I actually have no idea how well this went, let's see if WordPress analytics can help us out.
Total posts this year = 27
Which means I've posted on average at least 4 times a month, which is more or less once a week but eh I could be doing better so I'm going to say I haven't accomplished this. Trying to be more active now though and I've been fairly steady these past months I think.
Get to 400 blog followers ✗
My total count now is 335 followers, so I'm almost there. But not yet. We still have the rest of the year though so *fingers crossed*. It's not about the numbers and I'm trying not to care, I just want to boost up my engagement and I think a lot of my followers are all inactive welp.
Write discussion & advice posts ✗

I just looked and I haven't done any really. I have some that are almost ready and a few in the works but I only posted one discussion post and it was about a book series. That technically counts but the goal was to write about some sort of topic. Idk does this count as a discussion? I think it does??
Oh well.
Keep your eyes peeled for some though. If you have any requests, as well, please let me know!!
Reach 2k followers on Instagram ✓
I still have till the end of the year but so far I've been very on track.
So I'm almost at 1.8k and I am SO PROUD of this platform. I love photography and I try to be as creative on there as possible. I love doing cosplays and fun photos. Lemme show you:
Really love these photos and I just love interacting on Instagram < 3
Make more use of Twitter ✓ and Pinterest ✓

I think I've been doing better at Twitter, I've been trying to interact more on there instead of just promoting content and scrolling through memes and friends tweets. But eh still sometimes abandon it for a week so…
As for Pinterest, my intention was to attract traffic there which I haven't done. I've been active in terms of using it for writing research and have TONS of inspo pins. This post is reminding me to use it more because it'd probably help welp. That rhymed, I AM a writer.
Update from Ruby like the day morning writing this post: I literally spend a good few hours designing a gazillion Pinterest templates so hopefully it works and attracts new people eeepp.
Post more movie content ✓
Again, not as much as I would've liked, BUT I've posted two posts this year so far. Which is okay, I could do better, but I'll accept it. At least it's something.
I'm still late on my favourites of 2019 list OMGGGG. I've been SLOWLY going through the draft and still want to post but agh, as you can tell, I've been terrible with these kinds of posts.
Click on the images to be taken to the posts
HOW DID I DO?
Reading = 3/4
Blogging = 4/7
Total = 7/11
I kinda have been doing well? Accomplished just over half of them which is good.
NEW GOALS
And apart from those goals which I still want to keep up with obviously, I have some others I want to add.
READING:
➵ Focus on books I own aka my 2020 tbr
➵ Diversify my reading as much as possible.
This isn't a new goal really, and I've been trying to have more emphasis on diversity in reading for a while now but I did want to mention it here because I want to add even more focus to it. It's so important to listen and also uplift marginalised voices and I'd like to make my reading as diverse as I can. I want to support stories by authors of colour, LGBTQIAP+ authors, stories about characters with disabilities and neurodiverse characters. I don't want this to be a box to tick off, because it's not and I find it very important to use my privilege in a way that can uplift a community and gain knowledge that I do not have.
➵ Read more middle grade
I have read some children's classics this year but I have not read anything off my middle-grade tbr yet so that needs to change
BLOGGING:
➵ Start another blog series
I did a quarantine themed series on my blog about binge-worthy book and movie recommendations but going off my discussion/advice goal, I have another in mind that I think people will find helpful. And there are at least 3 posts planned for that. But if it goes well then maybe I could start doing more??
➵ Reach 500 blog followers
I'm going to adjust my goal and I hope it's not too high but I really want this platform to grow as I want to pursue online writing more so there we go.
➵ Increase my engagement by:
☐ blog hopping,

☐ being more active and
☐  clicking 'like' on blog posts
As I mentioned earlier, I have the followers but I hardly have any comments anymore, which I'd like to change. And I've become better at blog hopping a lot this past month and it shows. I've unfollowed a bunch of inactive accounts and want to get better at taking an hour every few days and commenting/interacting with posts. As well as actually LIKING posts. I always forget to do it and help other friends with stats, and not just comment welp.
➵ Reach 150 Youtube subscribers
I started a Youtube channel FINALLY and it has been SO much fun, so I hope to grow a little on there. As of now, I'm almost at 100 subscribers which is exciting but I'd like to grow a bit on there to access certain features.
WRITING & RANDOM LIFE GOALS:
➵ Finish my WIP
I FINALLY started my WIP this year, back in March, and I had a great strike for like a week. And then I stopped and I,,, don't know why. So I would like to get back to it because I was having SO much fun and I miss it
➵ Play more piano
I played for a little bit at the beginning of the year and a lot of last year, but I haven't been playing as much since. Until I started literally like a week ago again and I forgot how much I enjoy playing. I'm not amazing at it or anything, so I just take my time working through sheet music, but I find it challenging and also rewarding so I'd like to play more regularly < 3
➵ Learn to balance all my hobbies
I'm an incredibly lazy person sometimes if it's not urgent. And I also tend to spend all my energy on one thing at once and chop and change between projects for long periods of time. But I really want to improve and be able to blog/film, read and also be active everywhere on a regular basis. So I need to get better at scheduling and time management. Pray for me
And that's it. This post wasn't supposed to be so long I apologise.
I wanted to also credit Caitlin and May, who I took semi-inspiration from for this post xx
Hope you enjoyed! And let me know if you liked it and I should do more posts like this?
---
HOW HAVE YOU BEEN DOING WITH YOUR GOALS? WHERE ARE YOU WITH YOUR READING CHALLENGE? HOW HAS 2020 BEEN GOING SO FAR? HAVE YOU COMPLETED ANY OF YOUR GOALS YET? WHICH ONES ARE YOU STILL WORKING ON? LET ME KNOW!
xo